Star Wars: Black Krrsantan Breakdown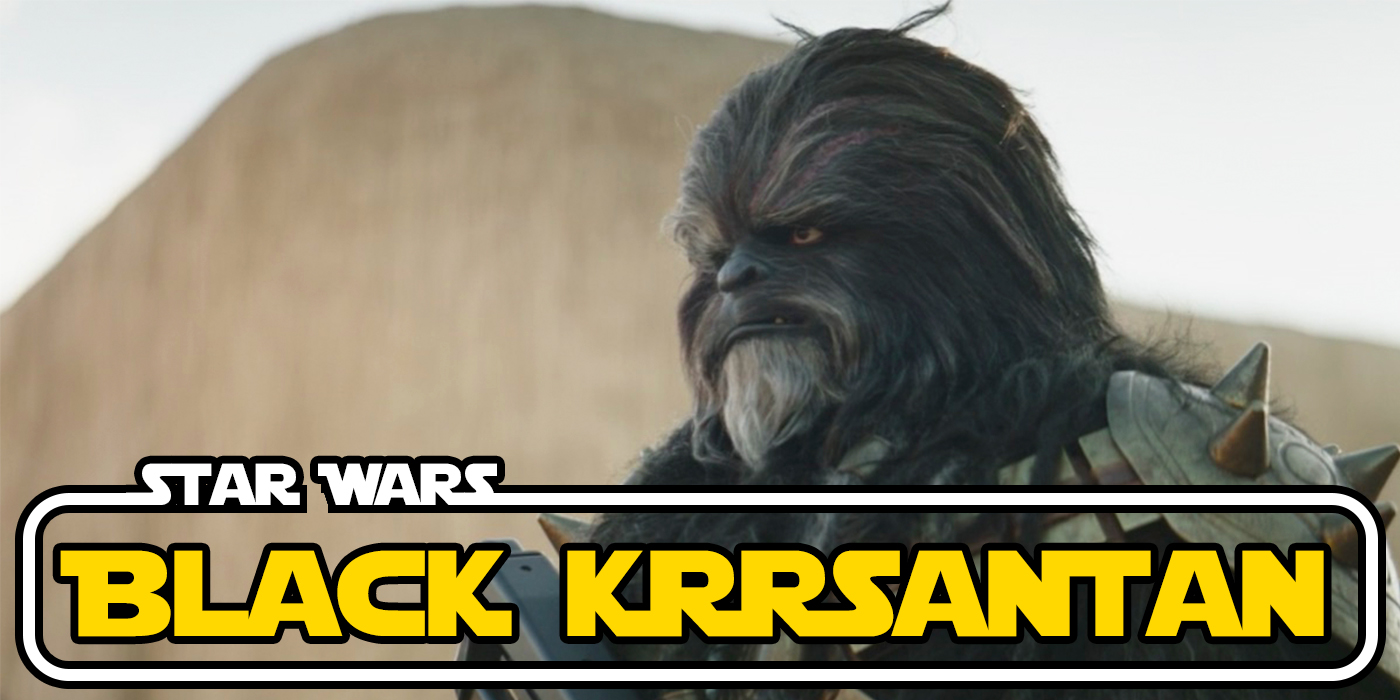 After his appearance on The Book of Boba Fett you may be wondering who this bounty hunting baddie is; let's talk about Black Krrsantan.
If you're up to date on The Book of Boba Fett, you may have noticed a certain black Wookiee with shoulder armor working for the Hutt twins. That would be the bounty hunter, Black Krrsantan, a relative newcomer to the Star Wars canon. Introduced in 2015's Darth Vader comics and best known for his partnership with Doctor Aphra, Black Krrsantan is well on his way to becoming a fan favorite character. Here's everything you need to know.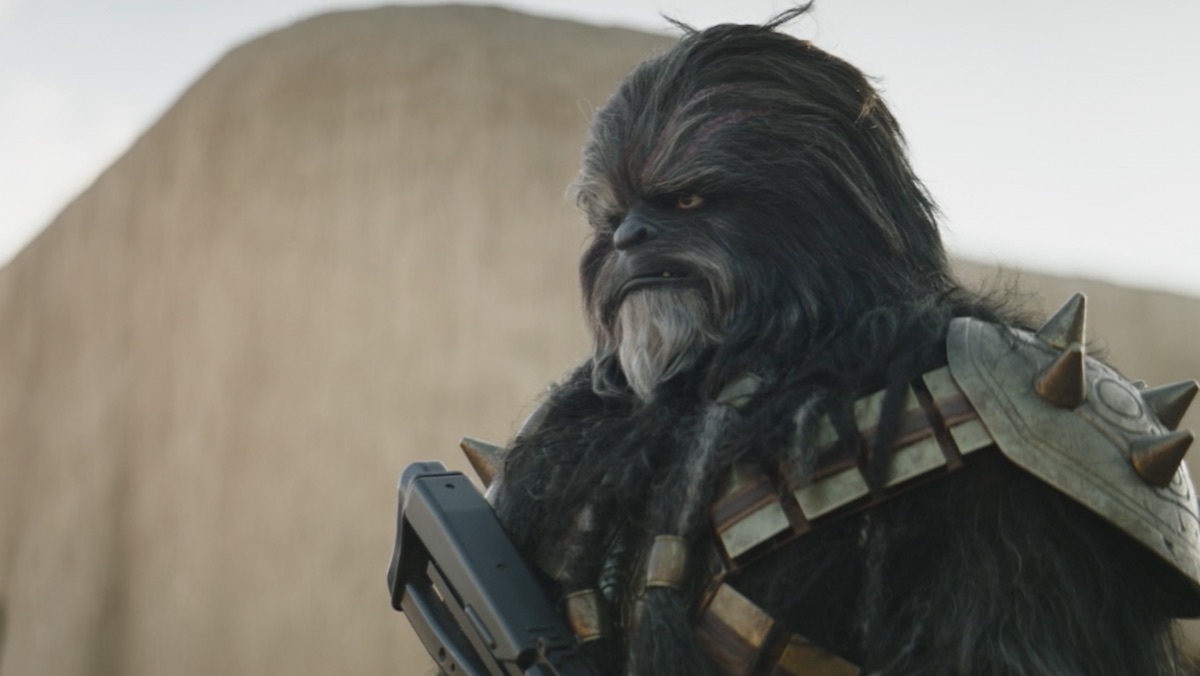 Black Krrsantan fled the Wookiee homework of Kashyyyk early in his life and immediately sought out the fighting pits of the Xonti Brothers. There, he learned to fight. He had his knuckles filled with metal to give him permanent knuckle dusters. He made himself a champion fighter. Krrsantan was a fast favorite of the various slave traders who ran the fighting pits.
We don't know exactly how or under what circumstances Black Krrsantan left the fighting pits. But he sometime later, he took a position as one of Jabba the Hutt's bounty hunters.
One of his more notable jobs involved  going to the moisture farm of Owen Lars to collect on an unpaid water tax. Obi-Wan Kenobi rescued Lars and Krrsantan fled Tatooine, knowing that Jabba would be displeased at this failure.
This would be far from his last high profile employer, though. After the Battle of Yavin he found employment working alongside Boba Fett for Darth Vader tracking down the young Rebel pilot who had destroyed the Death Star.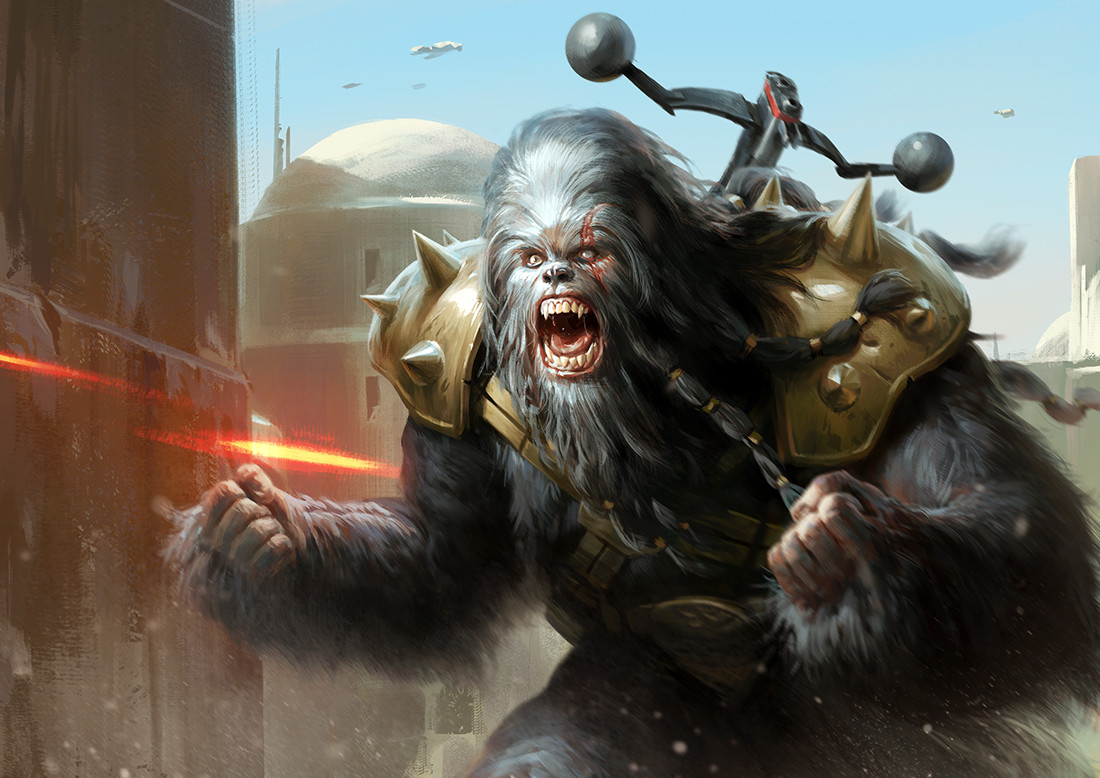 Shortly after this, Aphra contacted Krrsantan along with Bossk, IG-90, and Beebox with plans for a heist. Agreeing to steal a fortune en route to the Imperial vaults, Black Krrsatan piloted.
They would work together a number of time after that. The group worked both for and in opposition to Darth Vader and the Empire. But mostly they worked for their own self interests. They didn't share a friendship however. Krrsantan made it clear that his dealings with Aphra was strictly business.
As we see him in The Book of Boba Fett, Black Krrsantan was most recently employed by Jabba's cousins, the twins. Much like many of his previous jobs, Krrsantan seems to be acting as muscle and protection.
In the show it was clear that neither he nor Boba Fett seemed fazed by the others presence. So it's likely that neither will consider their prior status as coworkers anything more than a job. We doubt there will be a warm reunion or friendly catch-up in the future for The Book of Boba Fett.
Subscribe to our newsletter!
Get Tabletop, RPG & Pop Culture news delivered directly to your inbox.
But could his inclusion hint at the future television introduction of other comic favorites like Doctor Aphra, 0-0-0, or Bt-1? We'll have out wait and find out.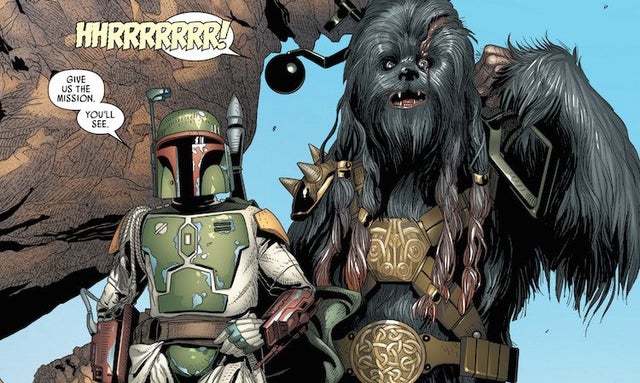 Did you recognize Black Krrsantan in last week's episode of The Book of Boba Fett? Which comic characters do you hope to see make their live action debut next? Which of Boba Fett's former bounty hunter buddies is your favorite? Let us know in the comments!
May The Force Be With You, Adventurers!