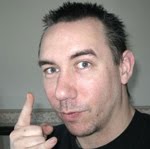 You should all really go check out Gav's latest post regarding his thoughts and overall vision behind the current Chaos Space Marine codex.
It is well reasoned, and offers some interesting tidbits regarding the possibility of future Legion-specific Chaos codices.
Go ahead and drop comments here, or there, and maybe, just maybe, Gav might even pop on over here and say hi.
~Your thoughts are welcome and remember…be nice!