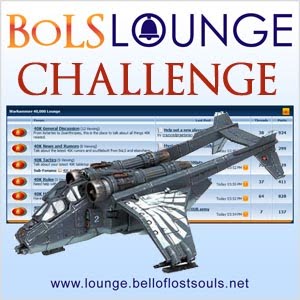 Hi guys,
Thousands of you flocked on over to the BoLS Lounge for some great conversations and threads when we first announced our latest challenge.
Well, we have a lucky winner. Everyone take your hats off to: Cthulhu, who takes home a new Valkyrie and copy of Brothers of the Snake. Congratulations!
~Everyone keep your eyes peeled as more challenges are coming down the pipe. Have fun and dont forget to stop by the Lounge if you haven't yet.