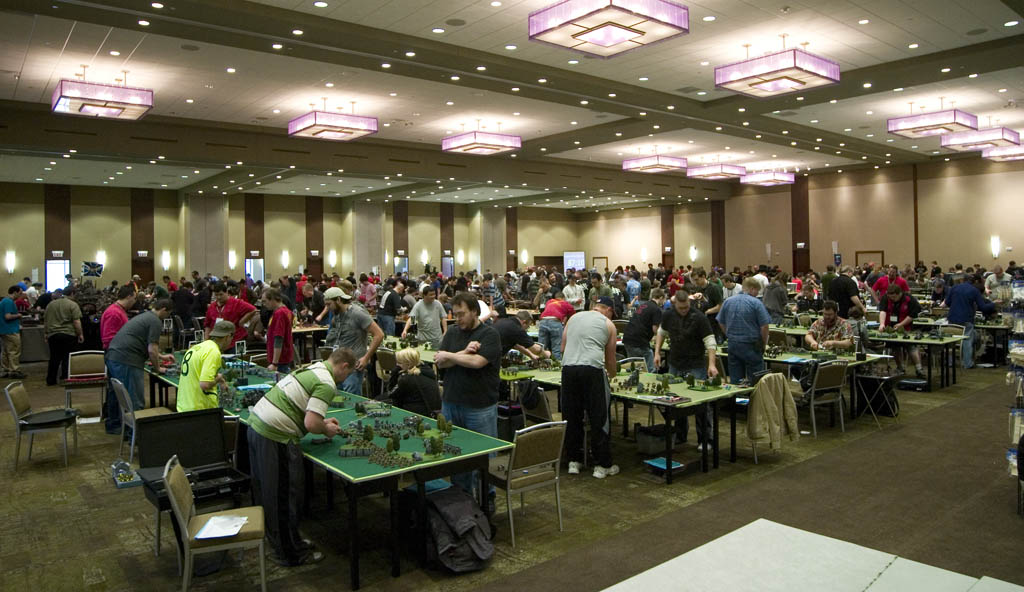 Hi guys,
Word is buzzing around the tubes, various boards, and amongst the Warhammer community at large that there will be only one US Games Day event in 2010. No exact date or location has been announced yet, but rumor has it that this consolidation of resources back into a single US Games Day convention will allow GW to put on the kind of show Games Day attendees were used to in years past. That is to say, Games Day 2010 should be something a lot more spectacular than the somewhat disappointing Games Day 2009 shows.
US Games Day events of the past were at times awesome events, especially when there was only one US Games Day event each year. Some of them were massive and spectacular affairs festooned with numerous banners and ranks of Space Marine statues leading attendees into a hall filled with Warhammer wonders. Let's hope 2010 sees the return of such spectacle. We will report more details as they filter in.
The corollary to this would mean that the player run IGT Circuit would effectively replace the GW GT-Circuit, so I have a feeling next year wil be pretty interesting.
~What's your take on these whispers? Good for the hobby, or bad? In the end, who is the better keeper of the tourney scene: Games-Workshop, or the fans themselves?