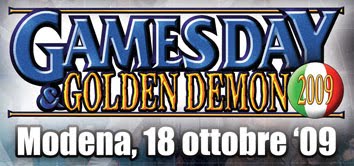 Hi guys,
Gamesday Italy is Sunday the 18th, and word on the street is it is the formal "unveiling" of the Skaven.
If any of you guys are attending, you know where to email pics and news. Feel free to post about stuff in the Lounge as well.
~We'll see what our Gameday catch of the day is tomorrow.