Haven't had much time this week to work on the Warhound, but I was able to get both of the legplates finished. I think the striped plate looks really good, but it took a LONG time to get right. I decided to tape it off to create the coloring, I'll go into more details over on
Bushido40k
.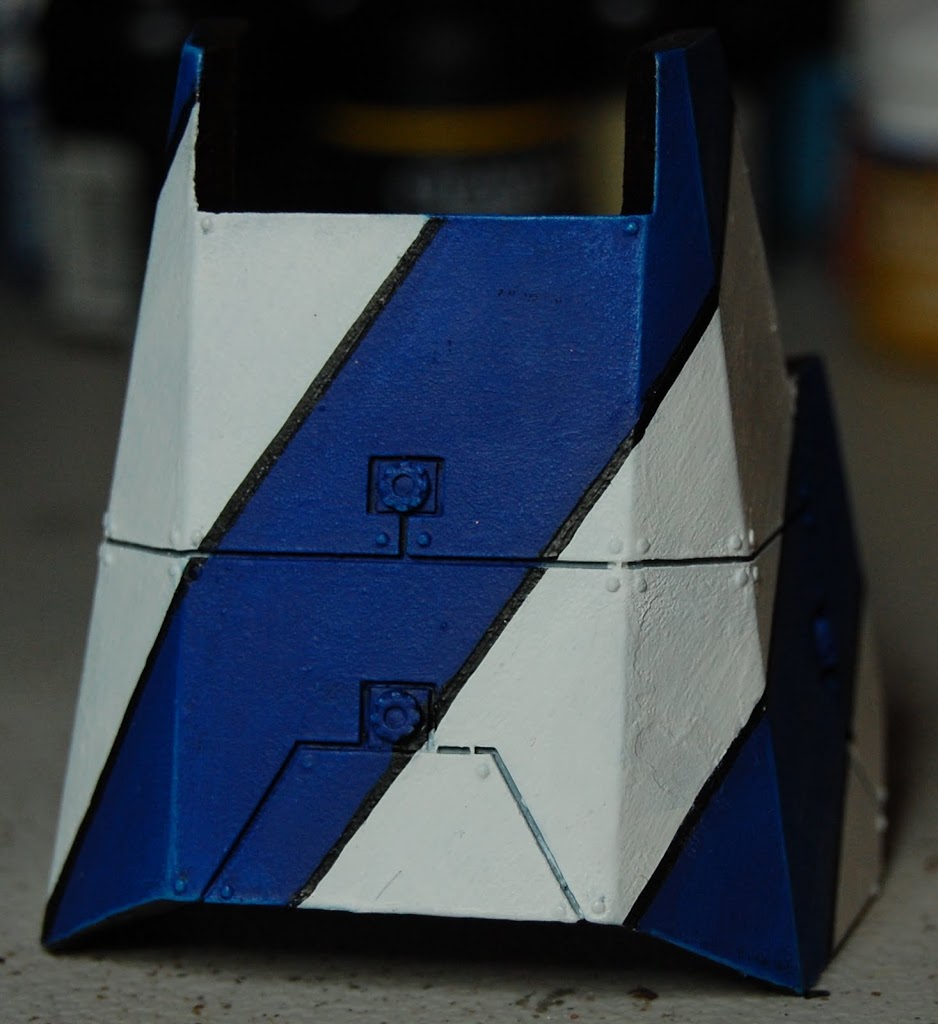 The other leg was the basic green, but I needed to add the Collegia Titanica symbol. I decided when I first started that I would not use any transfers and I'd hand paint all of the symbolism. This was my first opportunity.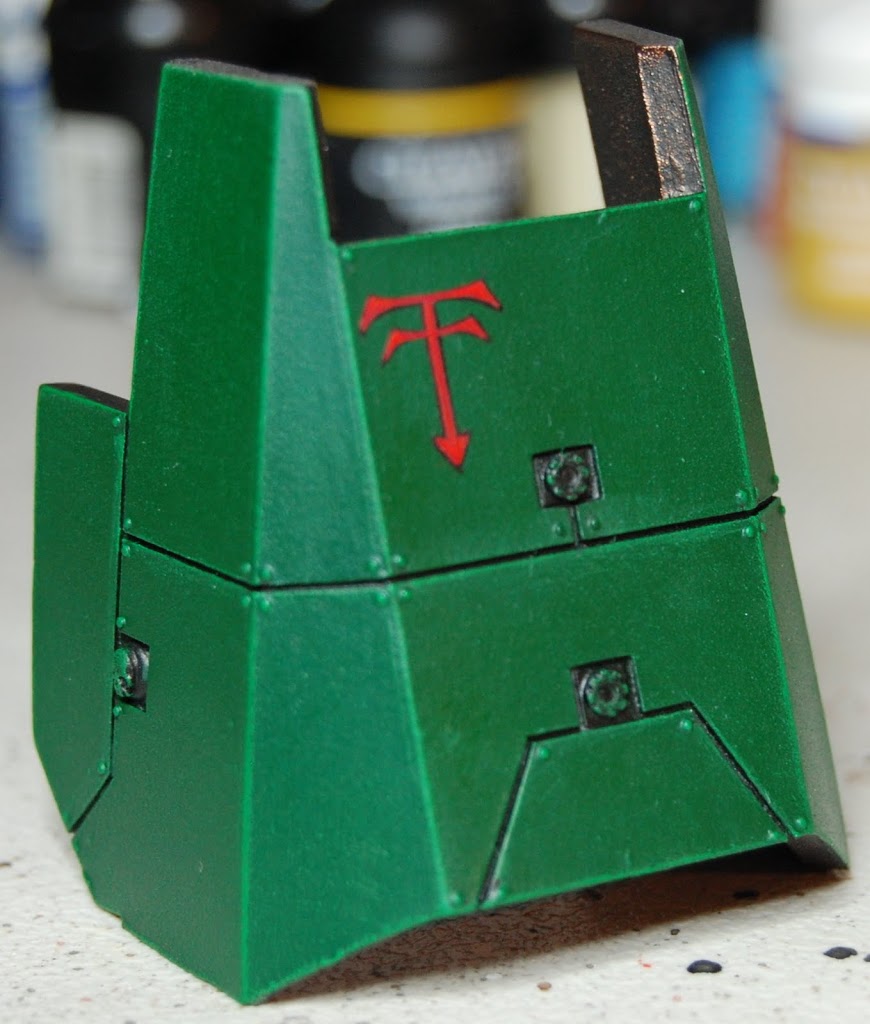 Here is the current dry fit of the entire titan. I've dry-brushed both of the weapons at this point as well. So what does everyone think?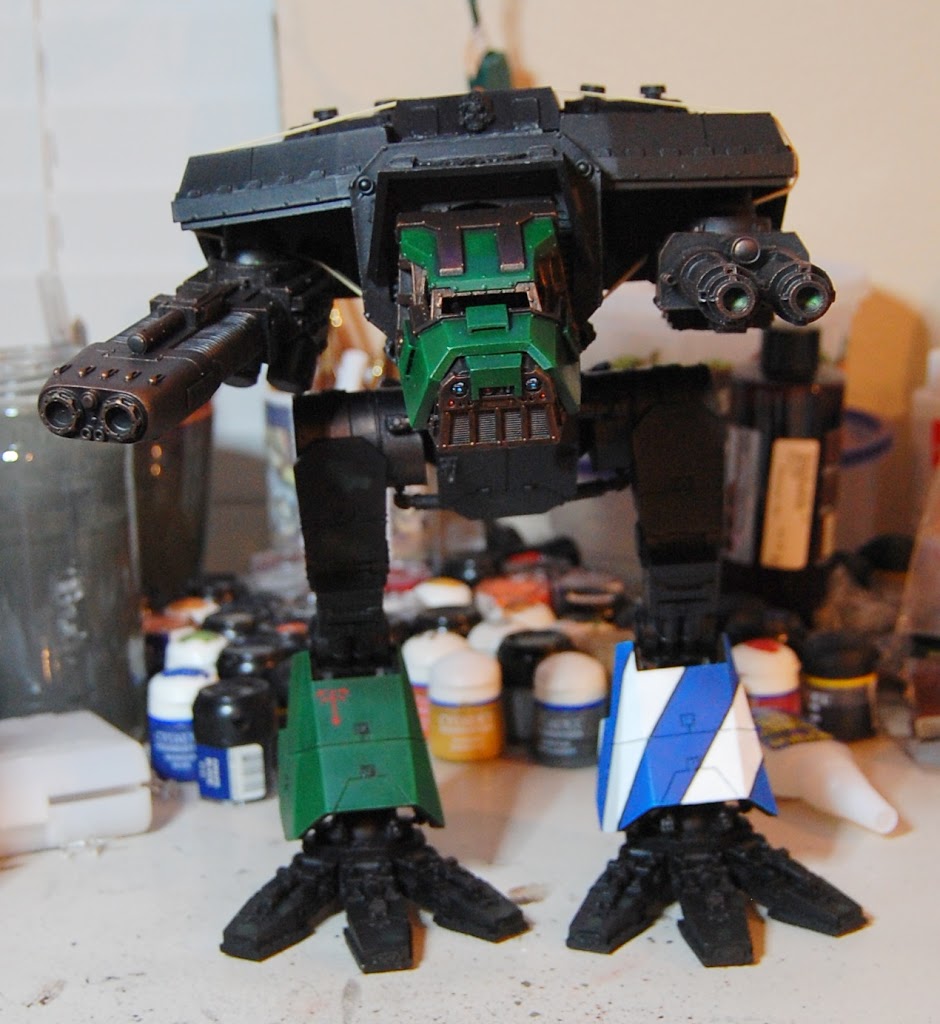 ~As always, comments are welcome. More details over on
Bushido40k
! Please go vote and help me out!