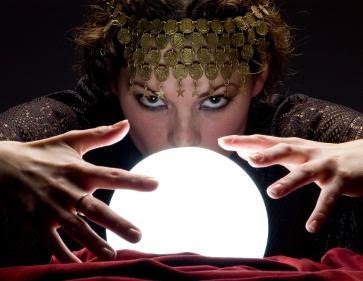 Mkerr (from http://www.chainfist.com/) delves into the mysteries of the stars to empower your Warhammer 40K game knowledge from the heavens.

ARIES (March 21 – April 19)
Your erotic dreams about Ragnar, Logan and Arjac will force you to finally come to terms with your luposexuality.

TAURUS (April 20 – May 20)
Your definition of the word "funny" will come into question when Blood of Kittens uses your life's work as a basis for a "40k Douche Bag" blog post.

GEMINI (May 21 – June 21)
The overwhelming sense of peace and well-being shortly after eviscerating every single bastard in your local gaming store will be short-lived.

CANCER (June 22 – July 22)
You will be faced with an impossible dilemma when someone from your local gaming store attempts to "friend" you on Facebook.

LEO (July 23 – August 22)
Your vacation plans will suddenly be in turmoil when you discover BOLSCON and Abaddon's 14th Black Crusade are scheduled for the same weekend.

VIRGO (August 23 – September 22)
You will soon receive tangible proof that Games Workshop is specifically writing rules to screw with you. Personally.

LIBRA (September 23 – October 23)
A brief period of confusion over your obsession with "ChainFist.com" will screw up your home-life for hours. Your Broodlord's lucky numbers are: 6, 6, 6, 6 and 6.

SCORPIO (October 24 – November 21)
A Sun-Mercury Superior Conjunction in your sign indicates that Tyranids are in your future whether you can afford them or not.

SAGITTARIUS (November 22 – December 21)
You will have an irresistible urge to kill the next person that uses the phrase "Leafblower" or "Epic Fail". Don't fight it.

CAPRICORN (December 22 – January 19)
A small house-fire will force a difficult decision between saving your sleeping family or your fully-painted tournament army.

AQUARIUS (January 20 – February 18)
You will once again try and fail to sleep your way to the top of the 'Ard Boyz series. On the bright side, after many of months of effort, you will finally seize the initiative.

PISCES (February 19 – March 20)
Though you've lost every game you've played recently, you've also gained many, many pounds.
~~Get your daily dose of Mkerr at his new blog at www.ChainFist.com. He's also answering questions and reviewing army lists, so email him at [email protected].