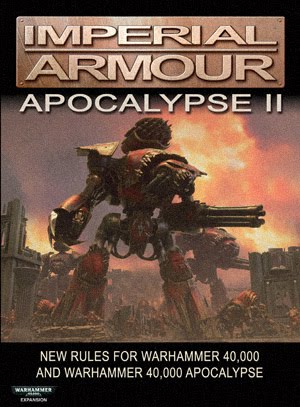 The latest Apocalypse datasheet book from Forgeworld is out for immediate release.
This book looks to add a whole pack of new datashhets for the minis that Forgeworld has released over the past couple of years, but the really neat part is in the back of the book. Check out the
turnable page preview here.
~I see an entire 10 page section of NEW MISSIONS, and NEW FORCE SELECTION RULES in there! Now I'm intrigued!