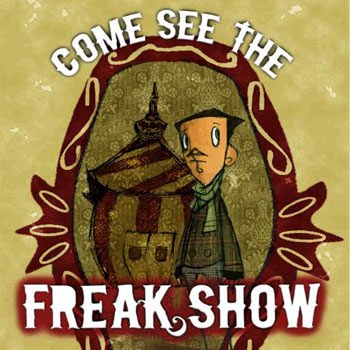 Lots of Special Characters get play all the time – you can hardly walk across a tournament floor without tripping over Eldrad and Vulkan, for instance. This round I'm going to talk about some of those Special Characters that seem to have been left on the cutting room floors. These aren't the best in their codices, but they have some tricks that deserve to be taken out for a spin every now and then.
Ahriman – Ahriman is extremely expensive, but he's got some cool tricks. He's the only guy who can turn on Warptime, hit a squad with Wind of Chaos, and then charge in with his Force Weapon available. The man can do some serious damage for an also-ran.
Brother-Captain Stern – An oldie but a goodie. Stern lets you reroll (and give your opponent a reroll), AND he has that cool Grey Knight Force Weapon (kills, forget Eternal Warrior), AND he has the old-fashioned retinue rules. This is a man who can kill any opponent and live to talk about it.
Kruellagh – Yeah, she's not nearly the Assault Monster that you can make from a standard Archon. But Kruellagh has that great grenade launcher and I like to sing the song from 101 Dalmations. Sue me. She does make for a serious drive-by shooting.
Jain Zar – Jain Zar is my favorite Phoenix Lord. It's not just the big hair (we like women with big hair down here in Texas), it's also the ability to get into BtB with any model she wants to in a combat, and her AP2 shooting attack.
Commissar Yarrick – Aventine has brought Yarrick out for a few games, and he's a blast. He kills things, and does a great job of delivering units to combat. He works very well with a large number of guardsmen around to motivate and assist in a great ball of melee. And the ability to get up from death 2/3 of the time is just plain good fun. Make sure to charge him like a madman straight into the thick of the battle, for maximum entertainment value.
The Deceiver – What a bastard this guy is. He never has to fight an assault he doesn't want. He can redeploy his whole army. He can pin (or break) fearless units. I like to use him to create an area of the board where only the crazy dare to venture.
Old Zogwort – He turns people into Squigs. Isn't that enough reason to play with him?
Inquisitor Lord Karamazov – John E. brings Karamazov around a lot; I had frankly never seen him used by anyone until Big John. Karamazov is imposing and a great model. It's also nice to see something other than the Sisters getting their hands dirty in Assault, and a guy who looks like a Dreadnought but isn't always throws a nice curve. I'd like to try him in Reserve, coming out to eat Plaguemarines that have come after my objective.
Well, there's my selection of freaks and outcasts for this time. It's been fun for me just thinking about these guys, and I look forward to hearing your thoughts on the ones I picked (and, of course, the ones I didn't).