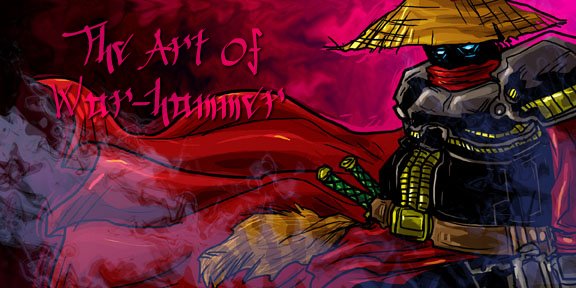 "Opportunities multiply as they are seized."

The Warhound Titan for Minus is coming along quite nicely. I've had some additional time to work on the legs. I used the same process as the rest of the model of course. I start by drybrushing each of the parts that are to be the bronze tones. Followed by each color green.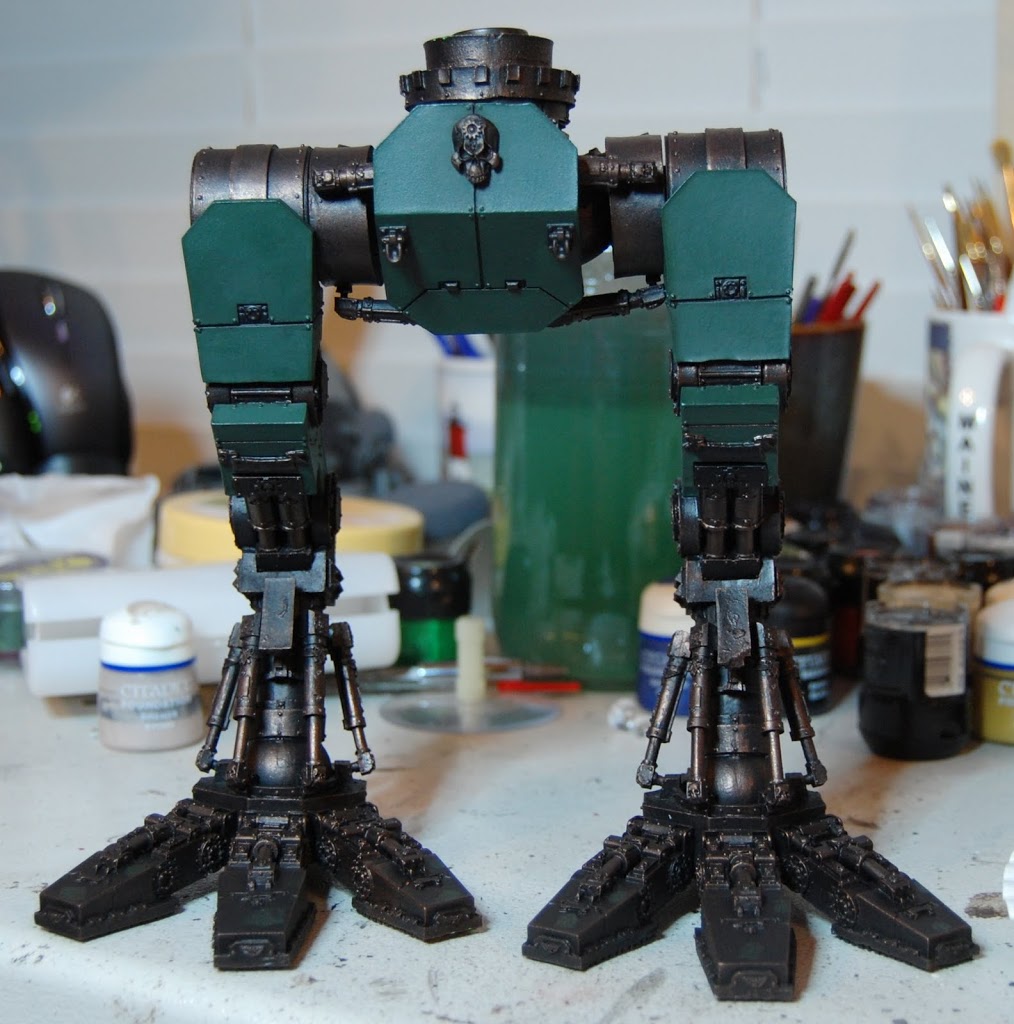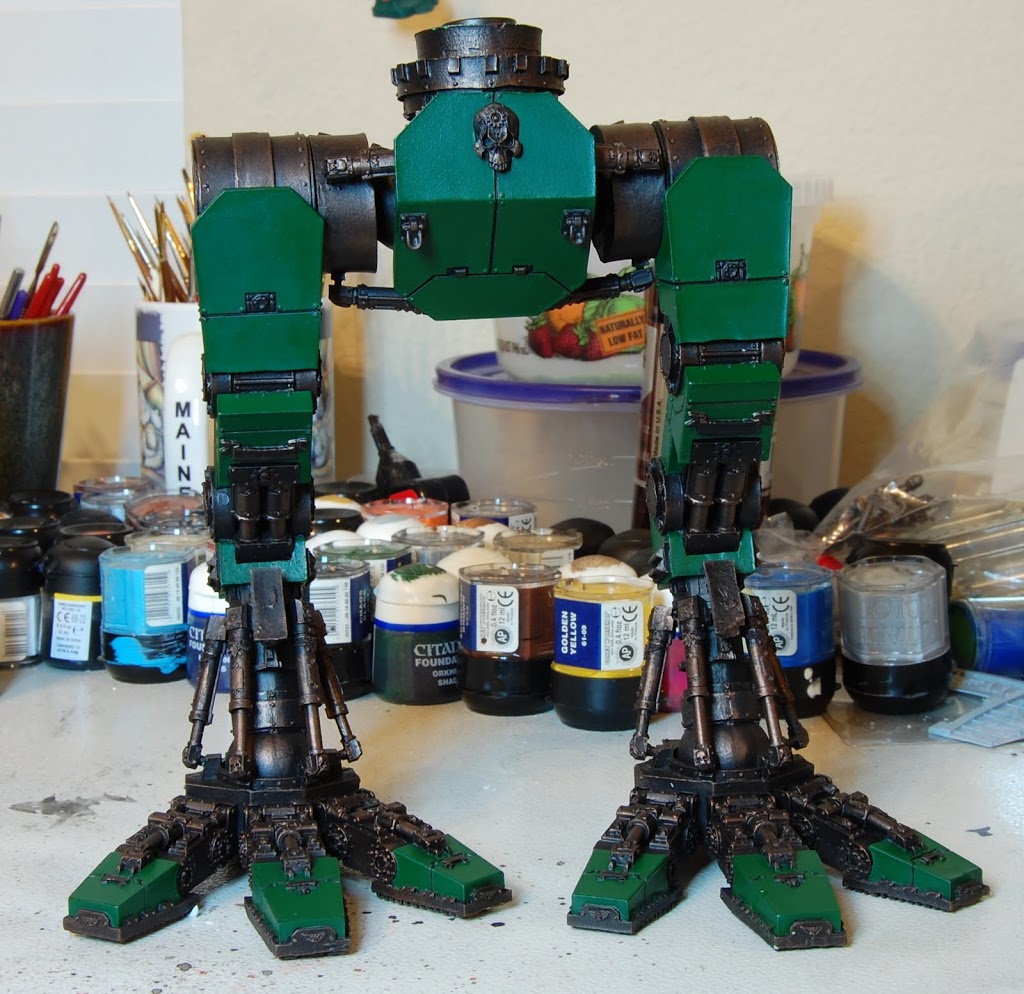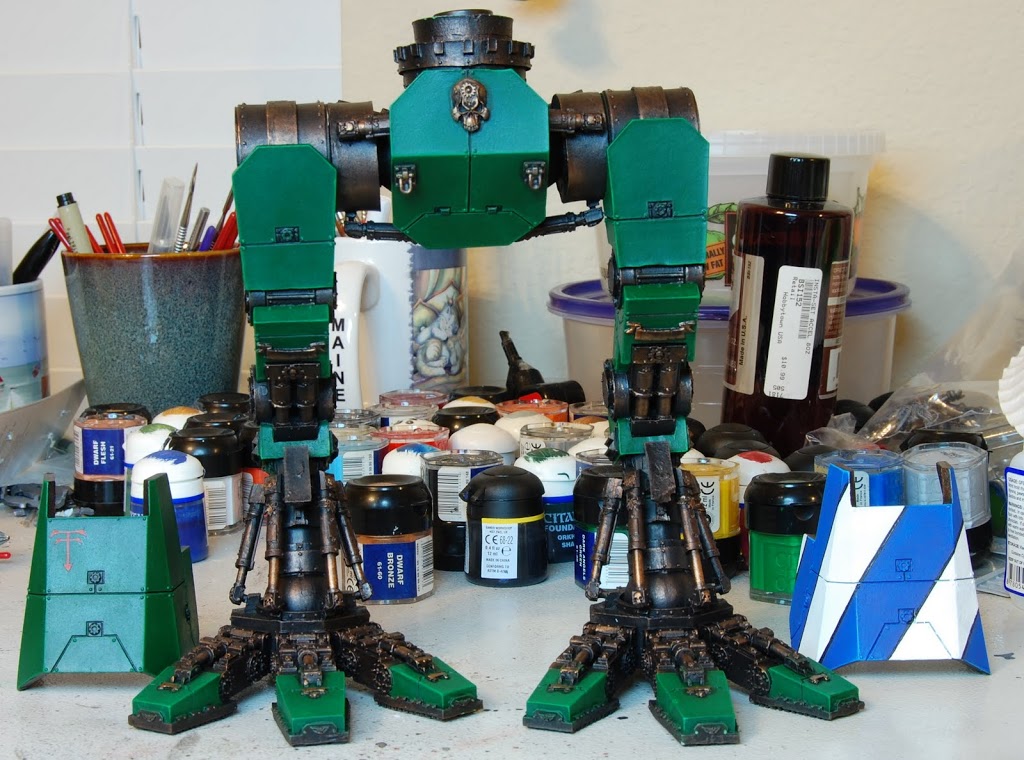 I've also started working on two of the three guns (Minus hasn't given me the other Turbo Laser yet). I don't really put a large amount of thought into which parts of the model I want to be green and which parts are going to remain in the bronze. Sometimes its obvious, sometimes not so much.



That terrible color inside the socket is a remnant from our first attempt at getting the green we wanted using a bright primer and washing it with badab black. Unfortunately, the primer we used created an impenetrable barrier and resulted in failure.
And finally, the mock up. It's really starting to look good now, and less like an unfinished lump. Minus is starting to think about playing in Adepticon Gladiator this year with it.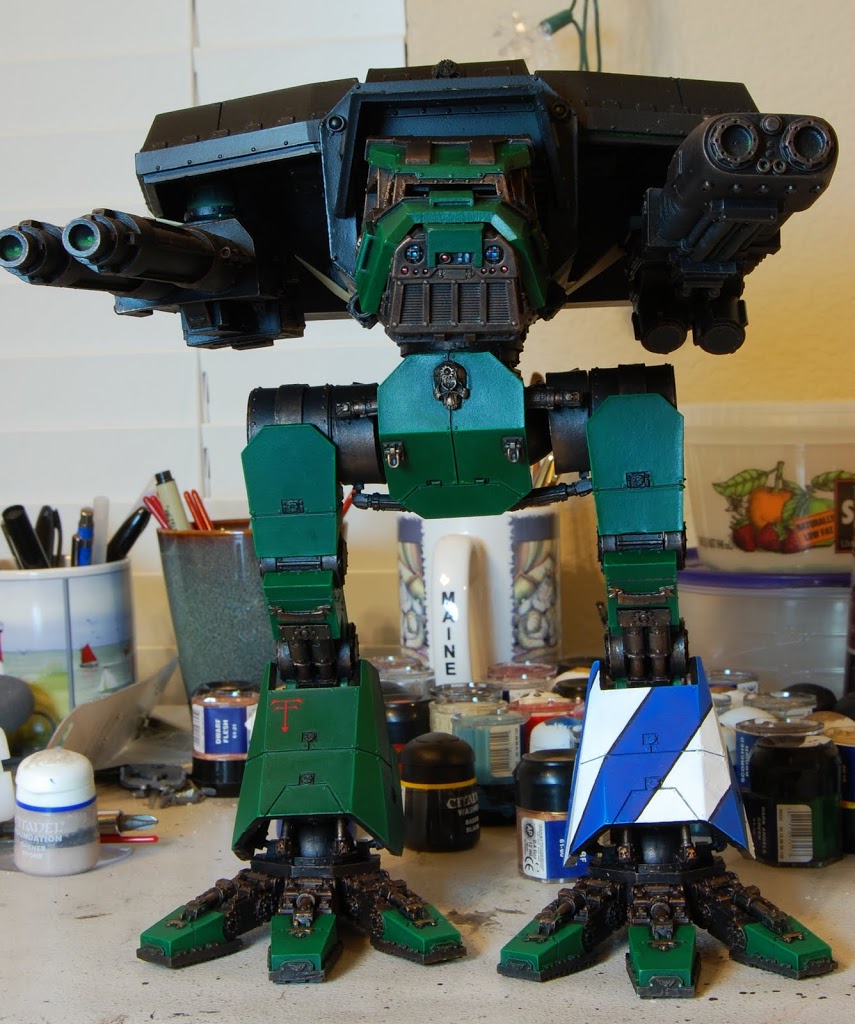 Next up (once the weapons are finished) I'll be starting the interior work. The carapace is currently in many pieces and the interior needs to be finished before I can glue it together. It needs to be glued before I can start work on the outside.
~What does everyone think so far? How much iconography does everyone thing I should do? I intend to hand paint at least a couple of banners for it. What else should I paint on the model itself? More work in progress and close ups over on bushido40k. Comments are welcome.