I've gotten quite a bit more done on Minus' Warhound. I haven't been able to get many completely up to date pictures, they will have to wait for Update 4 in a couple weeks. Here's a look at what I have so far.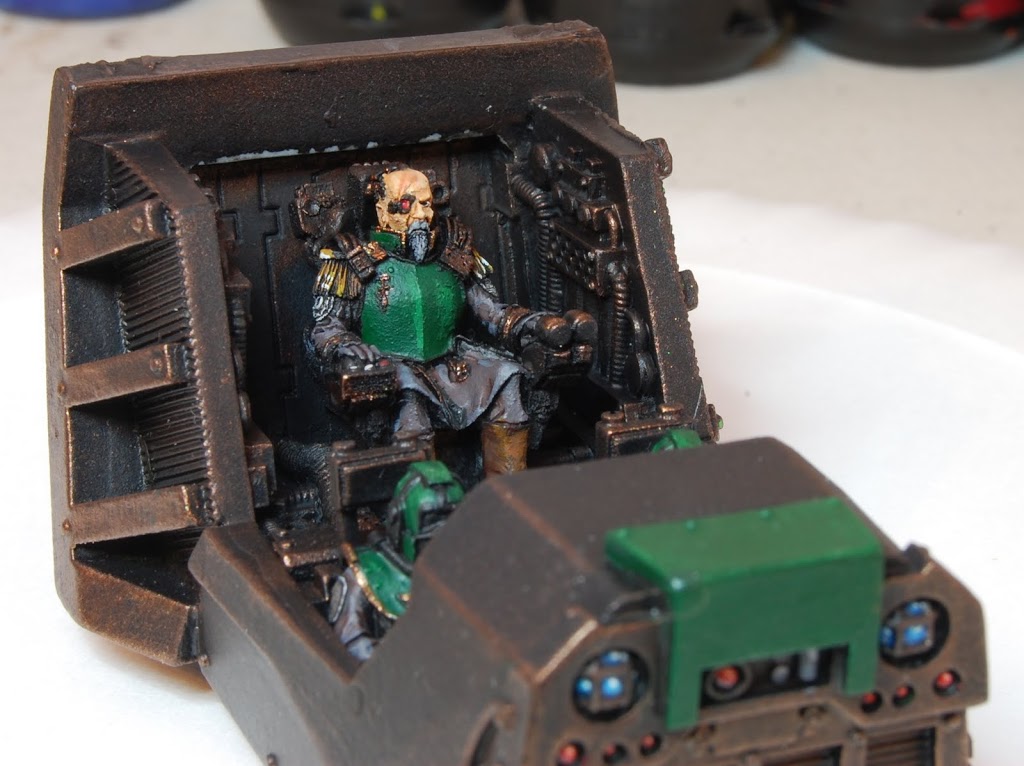 Minus67's Warhound cabin interior was much more difficult than the Reaver's was. He had glued each of the men in place before giving it to me. I managed to get it done and I think the results, though not QUITE as nice as the Reaver, are still pretty good. There are a couple details from the picture here that have been completed since the last update, for instance the gunman's goggles.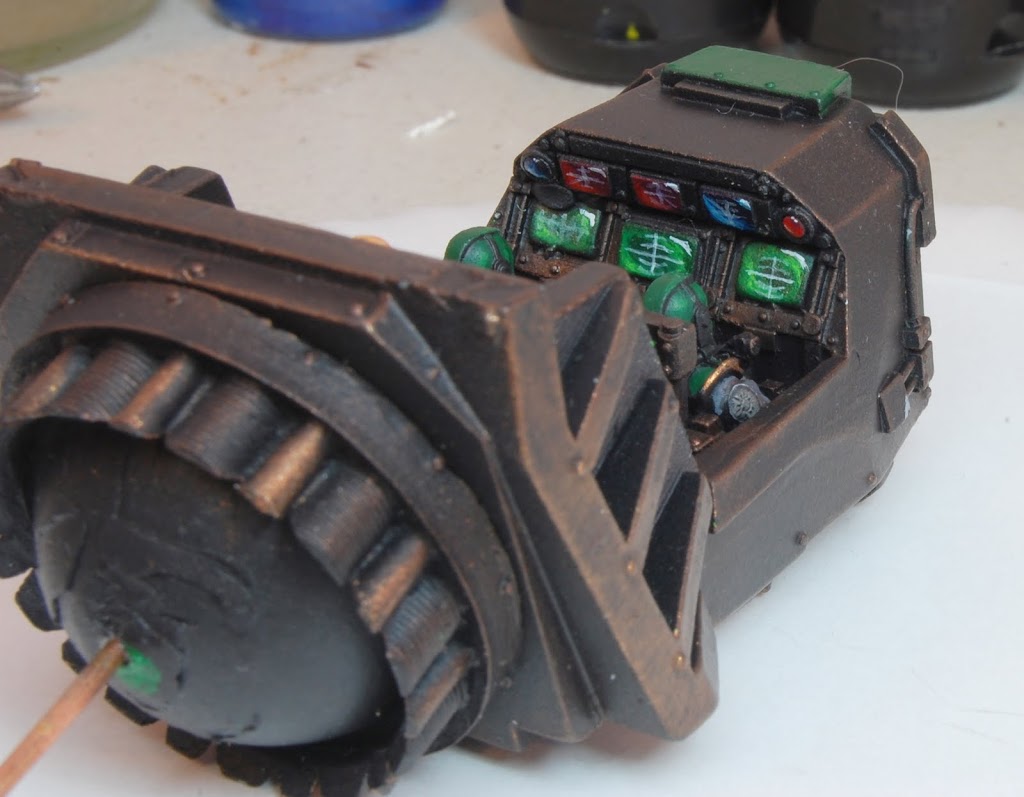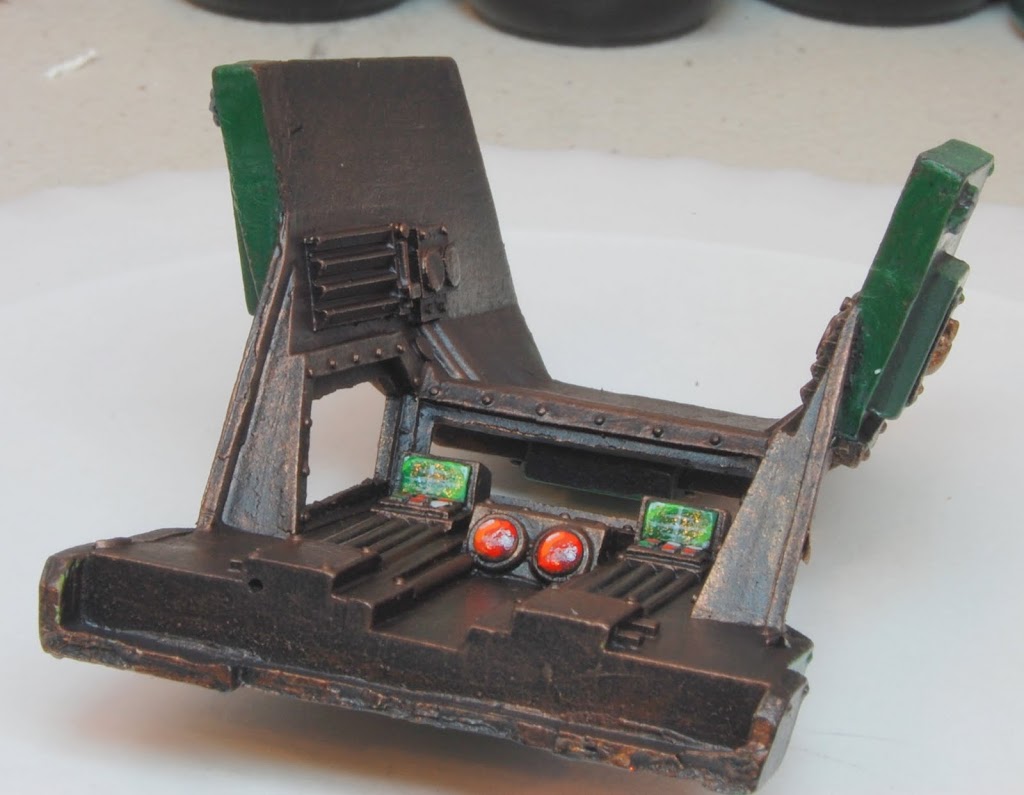 Most of the plasma blastgun is complete at this point. I still need to do some highlights on the green as well as the bronze colored bits. I chose the dark blue/violet as a contrast to bring the blue highlights out as I wanted something to really contrast and pop. I'm considering expanding the brighter parts to cover more of the cooling coils, but I haven't made a final decision yet.

Here's the only picture here that is really current. I never considered myself in the group of "Lucius" pattern fans, but I have to admit that painted up, even at 85% complete, it looks pretty bad ass. Everyone can now see where I did the other blue/white stripes. I think it adds a great deal to the overall look of the model. I still need to put the second coat of green on most of the carapace and of course highlights on most of the model. I also need to paint on the other symbols in various places. I expect to be finished before the first of the year. That is until the other two titans are done and I start the banners.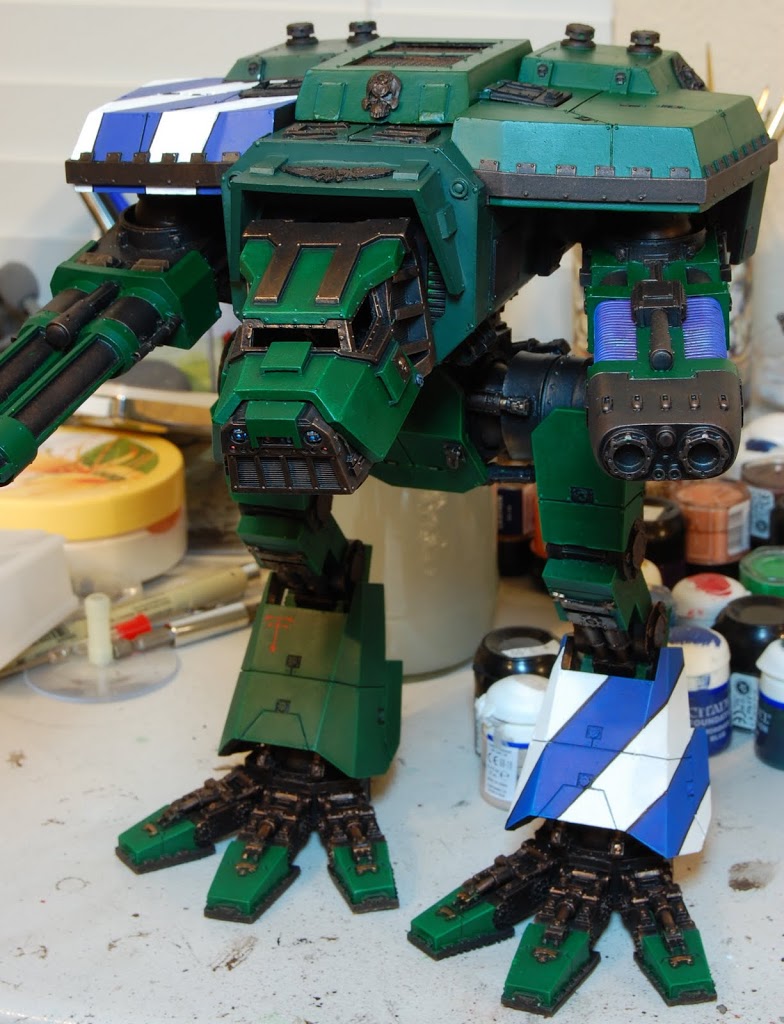 ~What does everyone think so far? I'm really liking the Legio Astraman scheme and I may stick with that when I get my Reaver later this year.