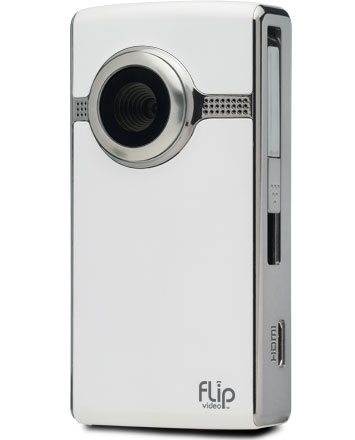 Hey all, Mkerr from Chainfist.com here with my first video battle report! As most of you know, I've been toying with the new Tyranid codex and we thought it would be fun to share one of those playtest games with you.
I managed to convince Bulwark to help me run my Tyranids through their paces and we thought an all-Xenos game would be fun, so here's our first Tyranid vs. Ork battle report. I hope you enjoy it!
Here's Part 1: Mkerr's Tyranids vs. Bulwark's Orks
Here's Part 2: Mkerr's Tyranids vs . Bulwark's Orks
Since we were testing a bunch of new rules, I'm going to give you a bit more "after game" commentary than we normally would in a Video Battle Report. And I'm sure you have tons of questions, so feel free to leave them as comments or send me an email at [email protected].
ORK MVP: TYRANID SYNAPSE!
One of the most effective weapons Bulwark was able to use against me was my own Synapse, in the form of No Retreat wounds. Unless I used the Tervigon's Catalyst on my humble Termigants (for Feel No Pain – leaving my monstrous creatures without the protection of Catalyst, Bulwark's Ork boys would devastate them in close combat (even with higher Initiative, Counter-attack and Poisoned attacks!).
So it's clear that controlling the assault is going to be critical to the new Tyranid army — and that's a tall order when you are talking about mobile assault armies like Orks. (Design Note: In my next game, I'm going to see if the Venomthrope's defensive grenades can help with this problem. I'm slowly building my 5pt Termigant into a really effective model.)
Note: Had we been playing the game competitively — instead of trying to make an interesting battle report — I would've sat on my objective, dropped in the Carnifexes to deal with his long range shooting and forced the Orks to advance toward me. If I was lucky and managed to pop his Battle Wagon (not easy, even with S9 weapons), I could've controlled the assault and saved myself a ton of No Retreat wounds). But we did learn that you can't rely on "codex creep" to win games with the new codex — you are going to have to have a well-built army and a cohesive plan.
TYRANID MVP: LANDING SPORE!
My army was centered around three Carnifexes with two Devourers (each Carnifex gives me TWELVE twin-linked S6 BS3 shots) in Landing Spores (read: Monstrous Creature Drop Pods – each Landing Spore is armed with a 6″ S6 Assault 6 BS2 weapon AND a 24″ S6 AP4 Blast). Thanks to my two Hive Tyrants, my Carnifexes arrive from Reserves on a 2+ on Turn 2!
In this game, the Landing Spores were devastating. They are cheap and incredibly effective (allowing me to have 20 gaunt-sized creatures or one monstrous creature inside) and they going to be a staple in every Tyranid player's army. I'm really excited about this unit because it gives me a completely different way to play (Deep Strike my army instead of walking across the board? Yes, please.).
I talk a bit more about the Landing Spore on Chainfist.com and in this BOLS article. I've received a lot of email about where to find a cool model to represent my Landing Spores — I'm using the Mega Bloks Plasma Hatchers for mine. I found some cheap ones on Amazon and I'm including the links in this article – I ordered a couple of each style (and I'm giving the "toy" to my 8-year old and keeping the egg for my Landing Spore). I'll post more about them and the conversion process as soon as they arrive.

Note: Nicho (from the BoLS Lounge) has started a conversion/painting thread for using Plamsa Hatchers as Landing Spores (great minds think alike!), so you can see how cool they look and get a sense of size. I think I'm going to model mine open, but we'll see when they finally arrive!

In any case, it was an awsome game and we both had a blast. It's always cool running a new codex through it's paces. Expect to see a rematch between Hive Fleet Behemoth and Waaagh Bulwark soon!
~~ As always, comments are welcome! If you have questions or comments, you can also reach Mkerr at his home on the internet (www.chainfist.com) or you can email him directly at [email protected].