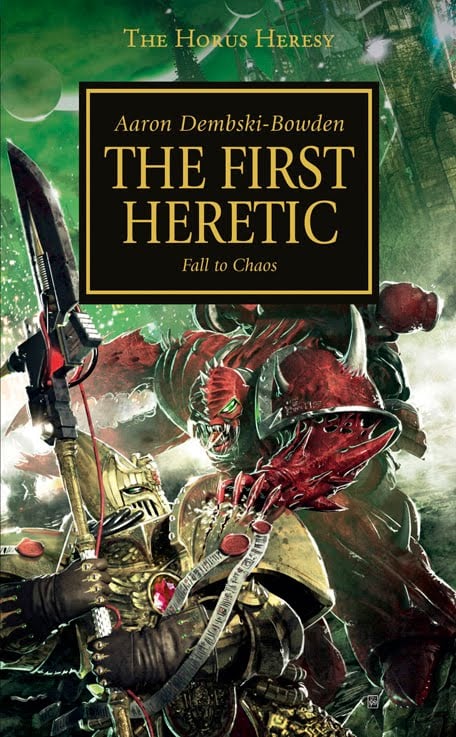 Over the last couple of weeks, Black Library has released these 2 covers for their newest upcoming Horus Heresy and Salamander's novels due out many months down the road:
The First Heretic (Aaron Dembski-Bowden)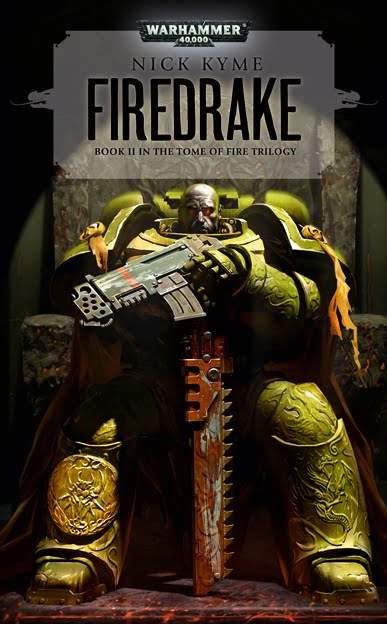 Firedrake (Nick Kyme)
~So that first heretic one sure looks like the Word Bearers are up to their eyes in treachery (but why the "First Heretic" is appearing in his much later Red and silver trimmed armor is an interesting question). Remember the Word Bearers loyalist armor is grey with heavy inscriptions. Firedrake looks interesting, and it is always a good thing to see the other 1st Founding chapters getting a fair shake. Now back to your New Year's revelry.