Adepticon NEWS: 2010 Web-Chatter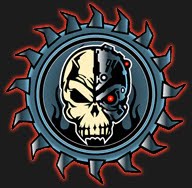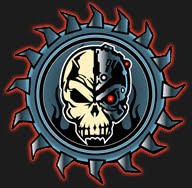 AdeptiCon 2010 – Less than 100 Days to Go!
Happy holidays from the AdeptiCon Council. We've got less than 100 days until AdeptiCon 2010 and miniature wargaming enthusiasts across the country and the world are getting ready for the "can't miss" event of the year. Online registrations are up and this year looks to be our biggest and best year ever.
If you haven't registered yet…it's time to get moving! Registration for all of our events is on a first-come, first-served basis, so don't miss out on your chance to participate in the events of your choice. Sign up today at http://www.adepticon.org/cart and secure your spot for AdeptiCon 2010.
Warhammer 40K Gladiator News: Gladiator Prize Package Announced
Out of the thousands of people who've attended AdeptiCon in the past, only six people can claim the title of AdeptiCon 40K Gladiator Champions. Will this be your year?
This year's Gladiator Champion will take home a ForgeWorld Thunderhawk and a Battle Foam MaxPack Custom Loadout with the full custom cutout for the Thunderhawk.
http://battlefoam.com/catalog.php?item=234&catid=23&ret=catalog.php%3Fcategory%3D23
Don't miss out on your chance to claim this gargantuan prize! Sign up today at http://www.adepticon.org/cart and register for the Warhammer 40K Gladiator.
Privateer Press Event News:
Privateer Press may be a new to AdeptiCon in 2010, but they're coming on strong! Our slate of Privateer Press events includes both tournaments and demonstration games, running all three days of the convention.
The top players in any of the Warmachine/Hordes tournaments running on Friday and Saturday (Midnight Madness, Revenge, Killer Rep, and the 2-player Team Tournament) will qualify for inclusion in Sunday's Warmachine/Hordes Championships. Similarly, the top players from the two Monsterpocalypse tournaments (Leveling Lombard and Annihilating AdeptiCon) will qualify for inclusion in Sunday's Monsterpocalypse Championships.
In addition, Warmachine/Hordes will feature Eternal War, running throughout the weekend, and a variety of 30-minute demos to introduce to new players to the Privateer Press lineup of games. Participation in Eternal War and any of our demos are FREE with the purchase of your AdeptiCon weekend badge!
Subscribe to our newsletter!
Get Tabletop, RPG & Pop Culture news delivered directly to your inbox.
Don't miss out on your chance to take part in this amazing lineup of events. Sign up today at http://www.adepticon.org/cart and become a part of AdeptiCon history!
Black Library Themed Army Competition
In conjunction with AdeptiCon, Black Library is offering a special prize to the best army themed on a Black Library novel. The winner shall receive a special printing of the Black Library's new Print on Demand range. This range features the return of some legendary books – including Space Marine and Insignium Astartes – and are available for order only through the Black Library website.
Armies must be based on novels that Black Library has published, and entrants must provide references from the relevant book on how the army was developed. Black Library Staff will judge the winner. All armies participating in this must register with the AdeptiCon staff when they arrive at the event.
40K INAT FAQ v 3.1 Released
To help make sure that everyone knows what to expect at AdeptiCon, all Warhammer 40K events will use the 40K Independent National Tournament (INAT) FAQ. The latest version of the INAT FAQ (v. 3.1) incorporates the new Space Wolves codex. 40K Players are encouraged to skim through the FAQ, particularly the sections dealing with their own armies.
You can download the INAT FAQ from the link below:
http://www.adepticon.org/wpfiles/inat/INATFAQv3.1.pdf
~You can bet BoLS will be there in force, bringing as many as 20 players. We will see you there!