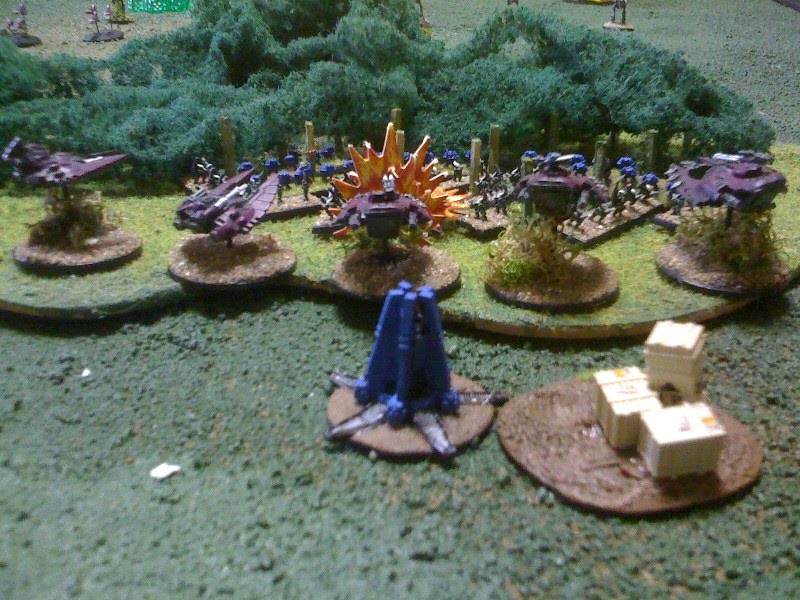 CANCON and its battlefields—located deep in the wilds of Canberra, Australia—have a bloody history. Man and Xeno alike have fought and killed over this place for millennia.

The quest for victory at CANCON can sometimes end in glory…other times in abject defeat. Many thousands of metal and plastic warriors have died here. Many more will die yet as the dice roll in the name of honour and glory and the right to say "I conquered CANCON!"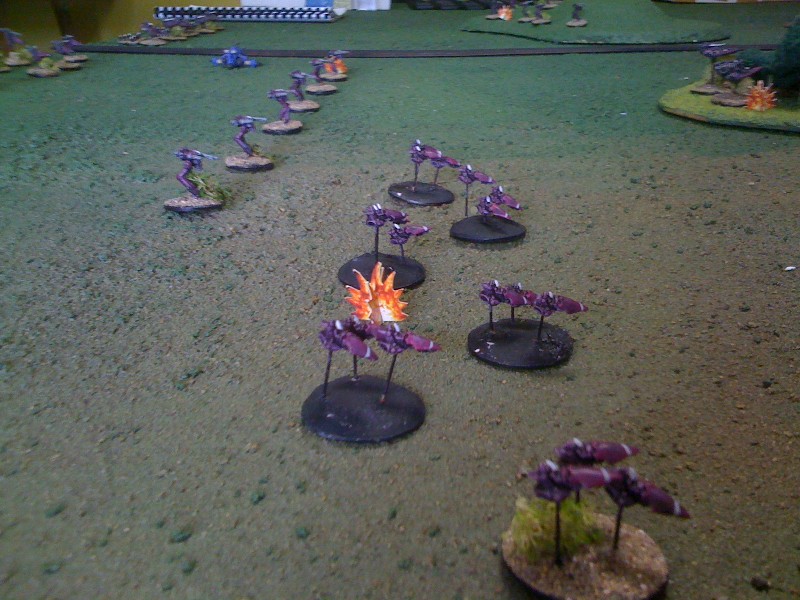 For the wargamers of Australia, all eyes are on CANCON in January. And this year, the battles fought for its glorious heart will be truly…Epic!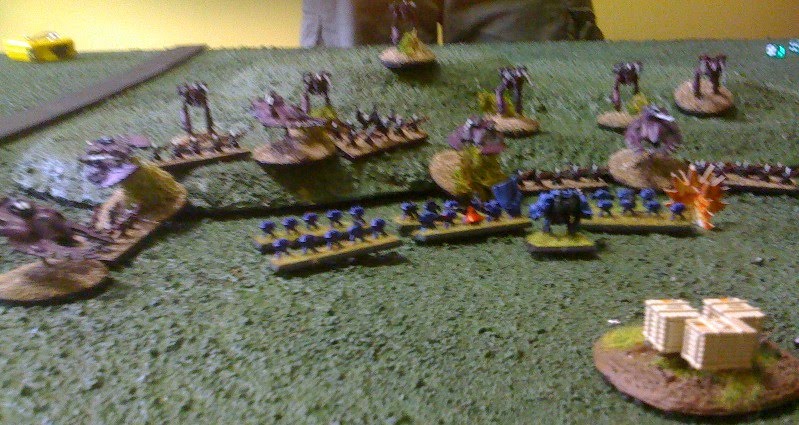 Yes, that's right, my fellow Aussie gamers. This year's CANCON sees the return of Epic:Armageddon!
The Epic tournament is running at CANCON 2010, which is held at the aptly-named EPIC Centre in Mitchell, Canberra (Australia), between January 23 and 24. That's just over two weeks away, so you'll need to get organised quickly…but Epic players are all about mobile warfare, so I know that won't be a problem for those of you who have not yet registered.
I'll be participating in the CANCON Epic tournament, by the way. So if you ever wanted to take on my Ultramarines (pictured above battling filthy Eldar xeno scum) and slap them up and down the table for bragging rights—this is your chance.
You'll find all the information you can eat regarding this tournament in the Epic CANCON 2010 Player Pack, and registrations are being taken via the Canberra Games Society website.
Don't miss out, Epic fans! Register now!
~And yes, my freezing northern hemisphere bretheren…Australia is lovely this time of year! Come on down and escape the cold!