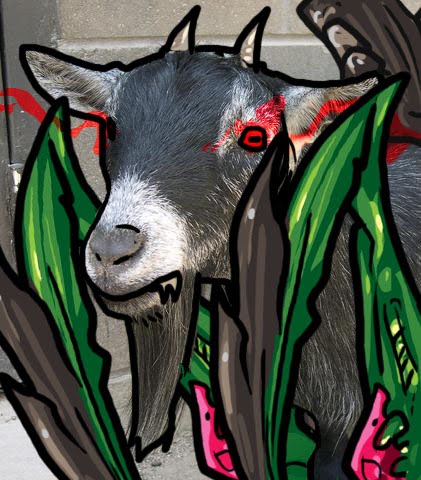 Well I know you can't believe it, but I've been throwing some dice around and I'm here to retract some of my earlier Tyranid reviews.

From reading other sites and some getting in a few playtest games, some of the units I reviewed have shown themselves to be much better then initially thought. So here are some of the units I think might actually be worth while in the new codex.
Lets start with HQ's:
Swarmlord – Initial review – 6/10 – 2nd Opinion 8/10 – I still think he is expensive but he is really really scary to deal with. You can throw shots at him, but if you are doing that most likely you are just killing the Tyrant Guard that are walking around with him. This leaves all the other MC's alone, as it will take a ton of fire power to take this monster down. You mix this in with all the psychic powers, a rather abusive assault statline, and some nifty abilities makes this a really scary HQ choice. I am looking at making one especially to create what I like to call the second turn deep strike death.
Parasite of Mortrex – Initial review – 5/10 – 2nd Opinion – 7/10 – This might go higher still as I think it might be a neat option to have run around with a troop squad and jump out to snipe assault troops or other groups that might need some guys to randomly explode.
Elites:
Hive Guard – Initial Review – 9/10 – 2nd Opinion – 6/10 – The elites have had a bit of a shake up and I personal think the Zoanthropes might be a better anti tank option in the elite slots. Plus some of the other changes in elites choices will change up your army design.
Death Leaper – Initial Review – 2/10 – 2nd Opinion (If you face lots of psychic armies) – 10/10 – (if not a lot of Eldar, CSM, Space Wolves) – 8/10. This is the biggest change and one of the things I think I really missed out on. This guy will be the one to save you from Njal shenanigans, Eldar hijinx, as well as Lash nonsense. Trust me, just take this guy and watch as armies can't rely on their mental powers.
The Doom of Malan'tai – Initial Review – 5/10 – 2nd Opinion – 8/10 – This is a pretty interesting guy and something that you might have to watch out for. If aren't a meched up army, this guy can get really scary pretty quickly. Yes he can die to a powerfist, missile launcher, or meltagun but if you don't throw enough at him, he will sit there, get a bunch of wounds and slowly start to shoot blasts at the butt of your vehicles and units. We'll see if he gets worse as people get used to him.
Zoanthropes – Initial Review – 8/10 – 2nd Opinion 10/10 – You need to run one squad of these guys in your army. You just need to do this as the chance to pop some kind of crazy vehicle that might be running around your table. Take a squad, just do it.
Troops:
Genestealers – Initial Review 7/10 – 2nd Opinion – 5/10 – No more frag grenades means running into terrain is bad news for the old super awesome assault unit. Kinda depressing as I have 36 of these little dudes.
Heavy Support:
Carnifex – Initial Review 4/10 – 2nd Opinion – 6/10 – These guys might not be terrible when it is all said and done. I think 3 Heavy Venom cannons might be a great option versus an IG army. You will stun a bunch of vehicles and your other group of little guys will move into range to do some damage. With Death Leaper around the chances to fall down a JotWW hole will be a lot less then you might normally have. Plus 3 Dakka fexes still pour out 36 TWL shots. I might run a block of those too. So no worries on the carnifexes.
So there you go – some re-reviews as I watch more test games, do some testing in my own head and really start to wrap my head around the Hivemind. Local stores may have the codex by now so check it out and tell me how wrong I might be. I will be putting up a test list and some thoughts on it next week. I want to get a bit more time to work up something really cool and fun for me to play. I am really starting to move towards some more fun lists and will see if we can find something fun as well as "good".
~If you have a question shoot me an email at [email protected]. My birthday is this Wednesday and I get to think what the hell my next year is going to bring me. 32 year old goat hehe, hopefully I can have a good game year and finish a bunch of armies.