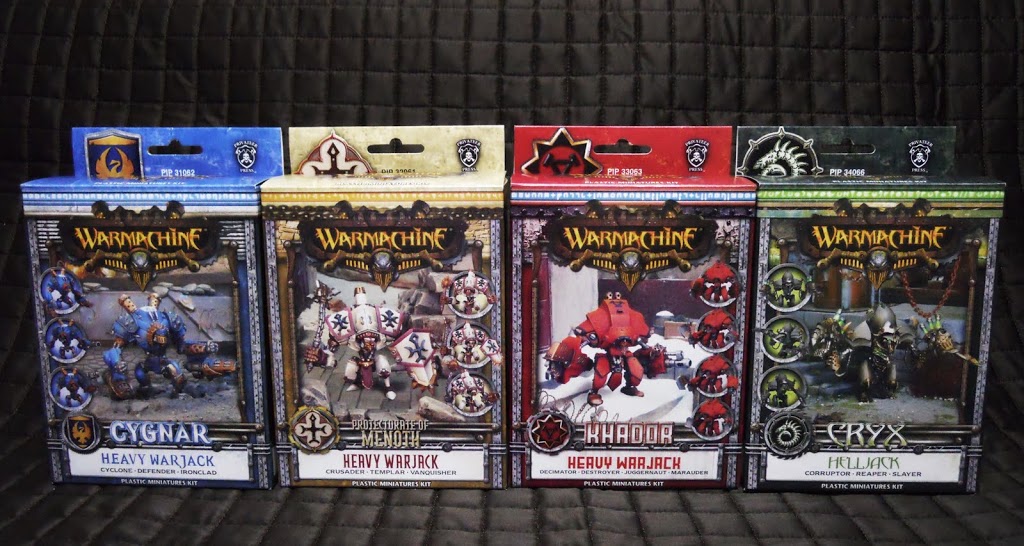 So who wants to take a detailed look at the new upcoming Warmachine Plastic Warjacks?

Hot off the heels of the Fennblade article, Privateer Press has graciously sent along preview copies of their latest endeavors in the field of plastic miniatures, and let me tell you ladies and gentlemen, these are the kits you've been waiting for. In these boxes you'll find pretty much everything you could ask for in a plastic kit: poseable minis, the potential to build variant models, and the requisite extra bits left over.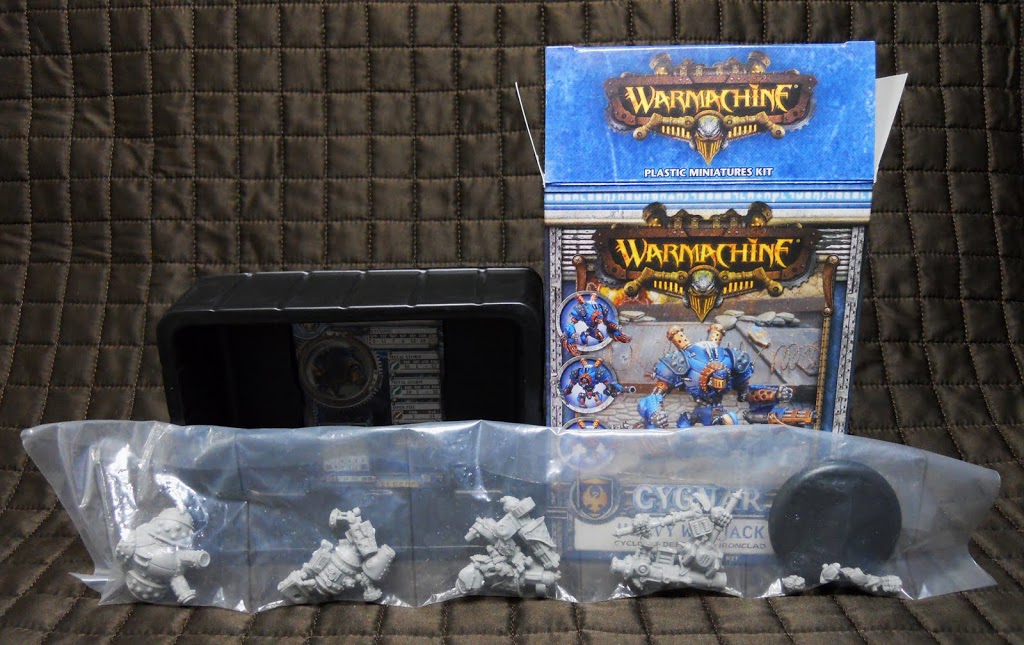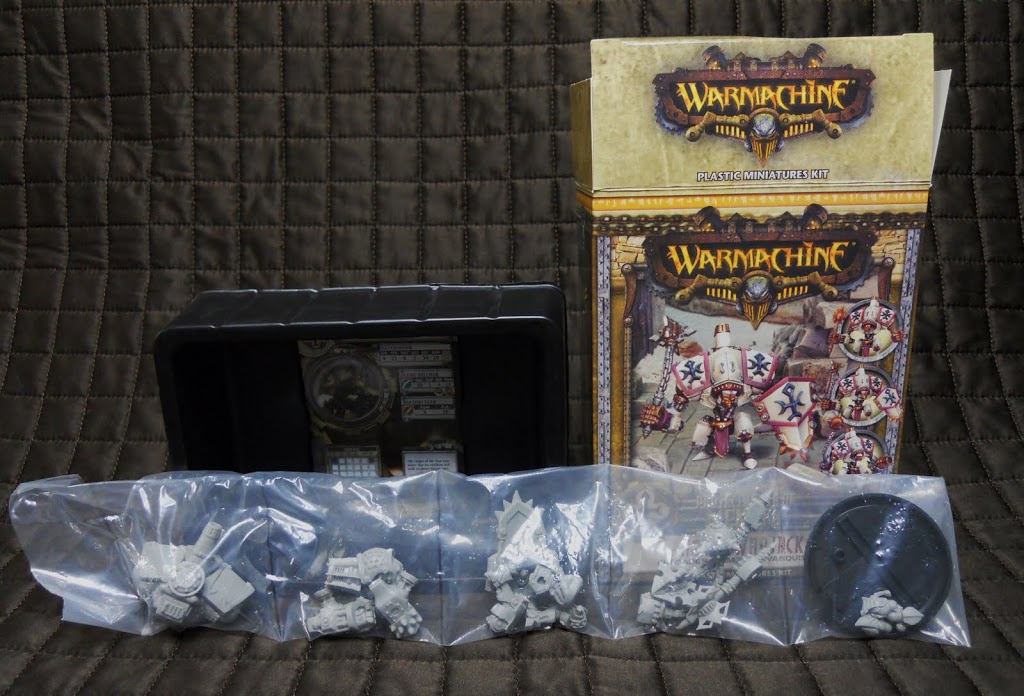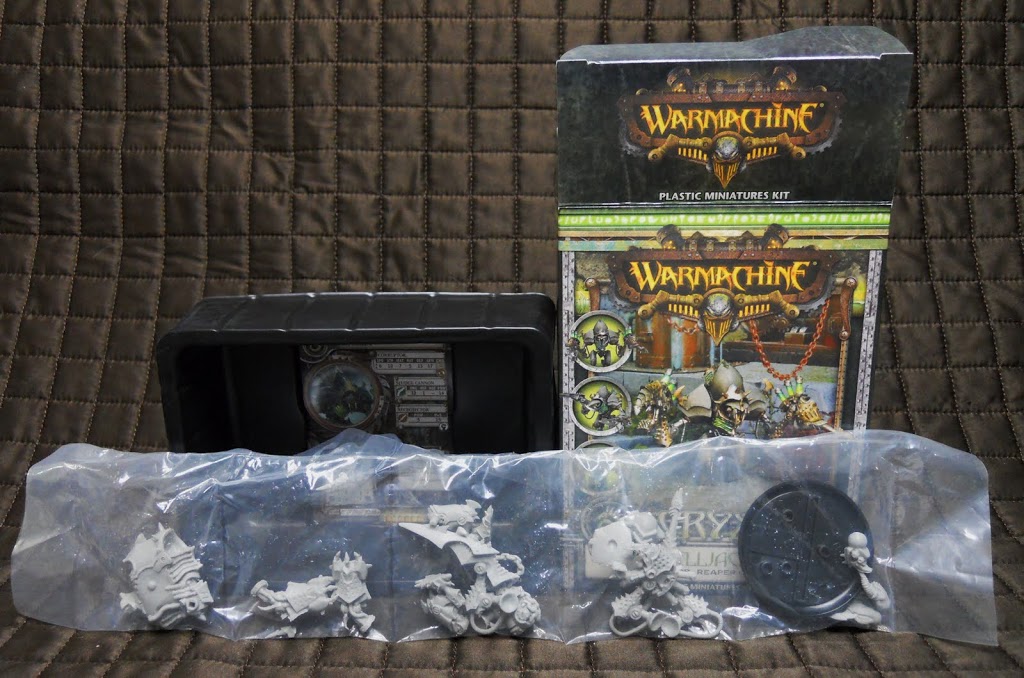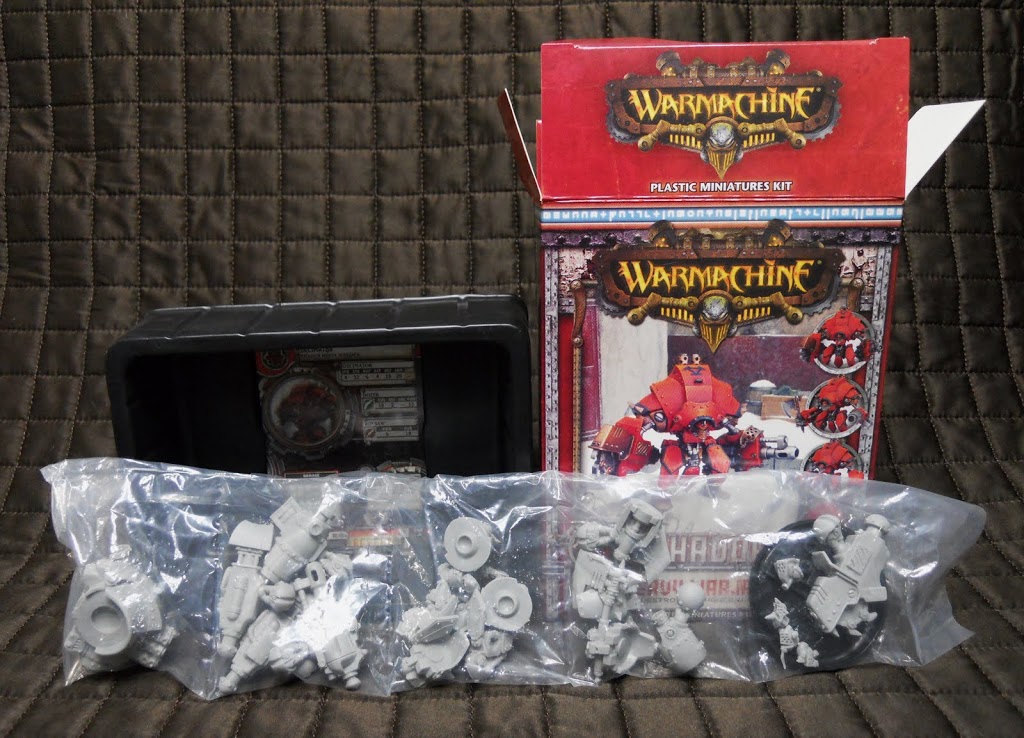 So if you tuned in for the Fennblade review, or have already purchased one of Privateer's plastic kits, this method of packaging will be familiar to you. All the pieces are divided into different sections of a plastic bag, and tucked into a black tray with the cards in a notch in the bottom. For those of you unfamiliar with Warmachine, as of now each faction has two different chassis for their heavy 'jacks which, augmented with different armaments, create the individual 'jack types. These kits represent the Prime heavies: those released in
Warmachine: Prime
; the first Warmachine book. There is everything you need here to build new sculpts of those original heavy warjacks, along with the pieces to assemble each faction's newest heavy. And speaking of which, here are those pieces.