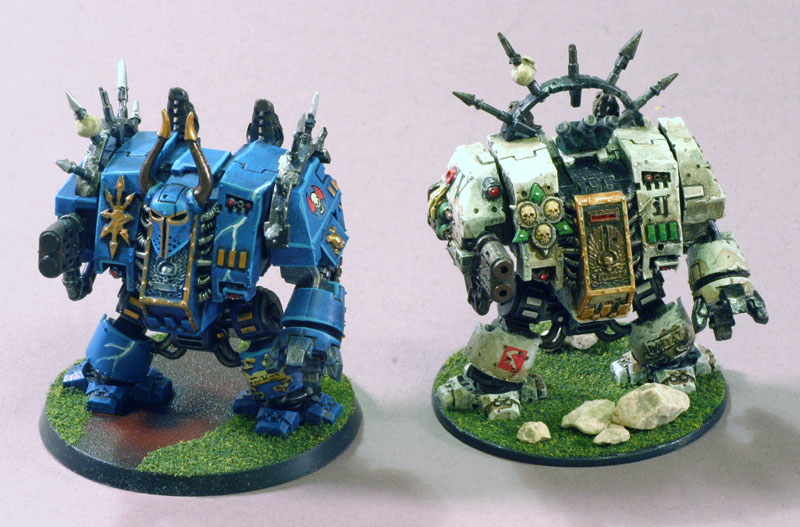 I know you guys can hardly believe it but I occasionally manage to step away from serving you all up non-stop articles to get in some brushwork. Lets take a look at one of my favorite unsung heroes of the 5th edition universe, the plastic Black Reach dreadnought.

This thing is a converter's dream,and with just a little bit of work, a Chaos accessory sprue, 2 minutes of sifting though the bitz box, any Marine or Chaos player can get a great looking model out of it. The fact that the Black Reach kit comes equipped almost perfectly for a 5th edition dread (multi-melta/CCW) is an added bonus!
As you can see I have cranked out two here. One for my Night Lords sporting his highly fashionable spring 2010 defiler horned faceplate. A bit of scraping off the imperial iconography, some spikes here and there, and some lightning finished him off.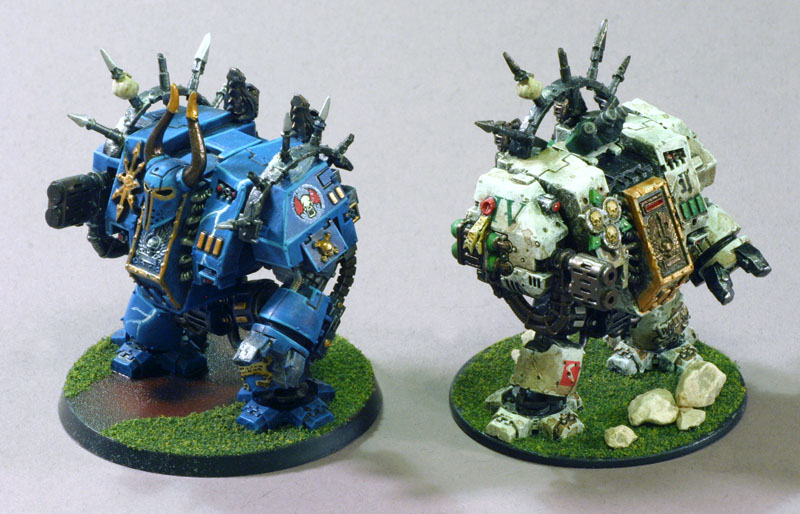 I had so much fun with the scraping that when it was time to add the second dread to my Death Guard I was well prepared. In what was perhaps the most theraputic 20 minutes of my converting career, I took to the blackreach dread with a drill, x-acto, and file, making sure every surface I could see was properly "Nurgle-ized"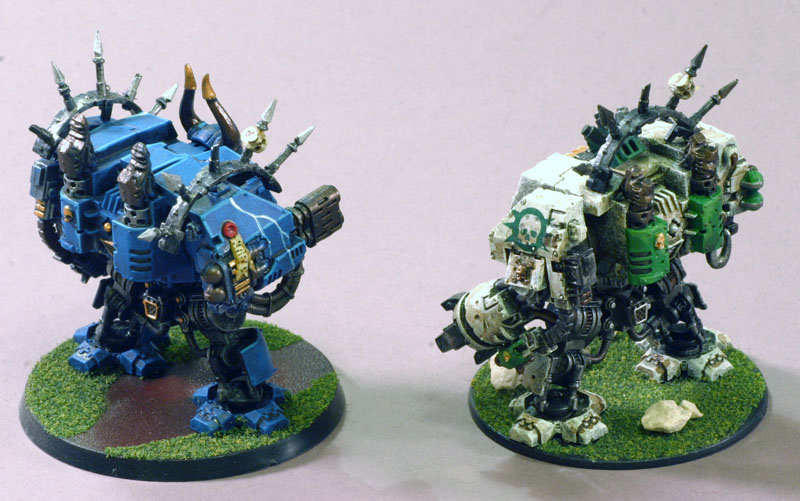 I think the results speak for themselves. I certainly love having something other than the ancient metal Chaos Dread kit to lead my bitter followers of the Ruinous Powers on their merry way on the tabletop.
Have at it guys!