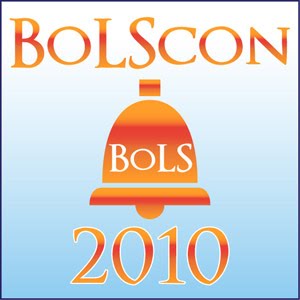 BoLSCon is back in 2010, and we're bigger and better. Besides our 7-game Grand Tournaments for Warhammer Fantasy and Warhammer 40,000 and our Warhammer 40,000 Anti-Tournament Narrative Events on Saturday and Sunday we've added another day of great gaming.
Friday has a full slate of one-day tournaments:
Friday has a 2500 point Warhammer Fantasy Pairs Tournament.
Friday has a 2000 point Warhammer 40,000 Pairs Tournament.
Friday has a 35-point Steamroller event for Warmachine.
Friday has a 1750 point Flames of War Tournament.
And every day we'll have game demos, specialist games, and open gaming available.
Of course, we'll be ready to play on Thursday night, so come on down to Austin, Texas from July 29 through August 1. Space for all events is limited, so register now to ensure your place.
BoLSCon is back at the Doubletree Hotel, and this year we've got the loot pile high. We're still tallying the prizes and giveaways for this year, but expect a bigger grab bag and larger, deeper prize pool, as well as more random giveaways throughout the convention.
There are more events and guests in the works; more on that in later weeks.