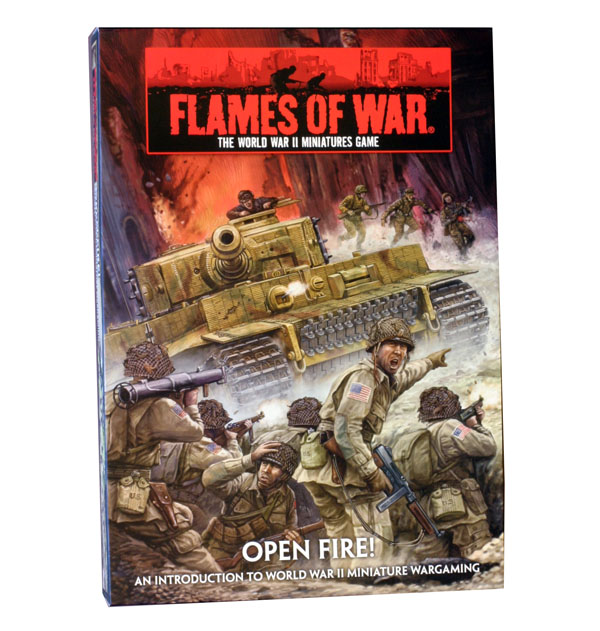 Hi guys, lets take a quick look at the Flames of War "Open fire" Starter box. This is the set that many people will use to get started with FoW. Let's take a look.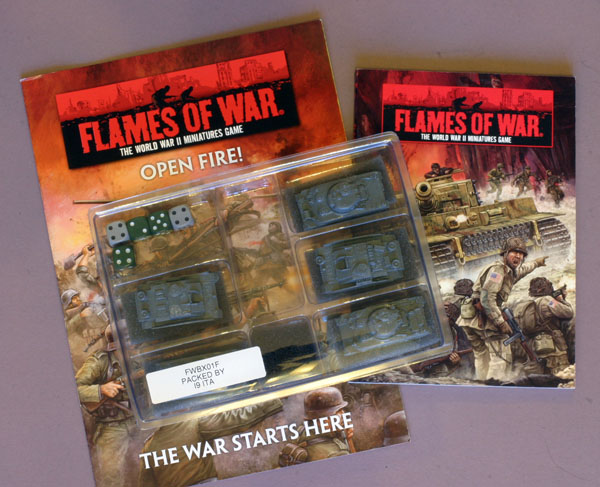 As you can see this set gives you a small sampling of the FoW hobby from the rulebook to a small sampling of the miniatures. It has a street price of $40.
~Have at it guys, and you can expect to see more Flames of War coverage coming down the pipe. Questions and comments are welcome.