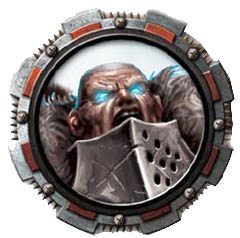 Hi guys! Yet another great sneak peak exclusive from Privateer Press just for you BoLS readers. Today we have the first unveiling of the dreaded Butcher of Khardov's Theme Force. Take a look.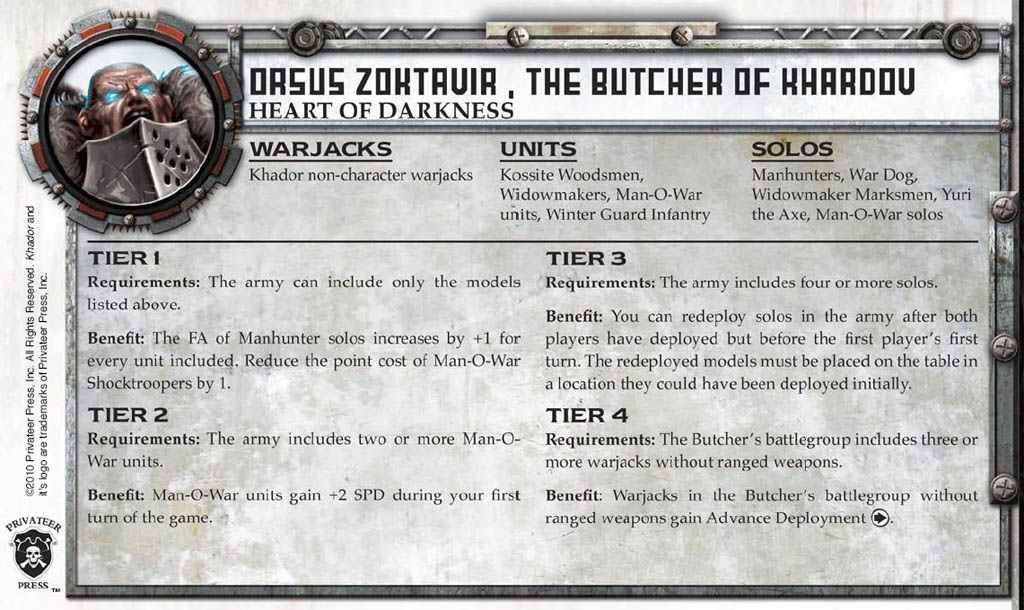 Wow, that is a whole lot of in your face pain via redeploying solos, cheaper Man-o-wars, and that Tier 4 one is nasty as all get out!
~This and all the other Khador Theme lists are coming in the Forces of Warmachine: Khador book, due out in March. You can be sure we will have a great review for you as soon as we get our hands on a copy. Enjoy everybody!