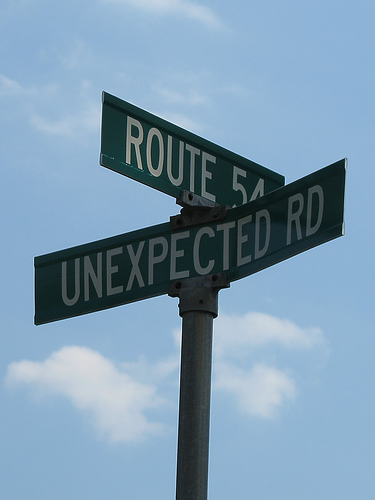 Metagaming! Five years ago, we didn't hear the term much, but now, we see it in every other army list article on the net. No detailed unit breakdown this week, just a few of my thoughts.
A quick 101 for the uninitiated. The definition of 'Metagaming' is effectively using external factors, or other information outside of your actual game, to influence your pre-game or in-game decisions. This almost sounds like cheating, but it's nothing of the sort. Let's say you are playing 'John Doe', who loves fielding Plague Marines. You therefore bring along a few extra Plasmaguns to get around his FNP. You have just been metagaming. You've used your external knowledge of your opponent to make a decision integral to the game, in this case your army selection.
Then there's the 'bigger' metagame, that isn't tied to one particular player. This is the one that is discussed all over the web. This is where you tailor your force to face the style of army you are most likely to face. If you were to come to Warhammer World at the moment on a Wednesday night, and just play a game against a random opponent, there are 3 armies you would more than likely face. Tyranids, Orks and Space Wolves, but most likely Tyranids. That's the Metagame in Nottingham. Give it three to four months, it will most likely be Blood Angels.
So, here's a bold assumption. Your opponent, John Doe is a fairly smart player, and he has thought about the metagame, in this case the one tied specifically to you. My normal armies are Drop-pod and Jump Pack Raven Guard, Pre-Heresy World Eaters and Daemonhunters. The latter don't see much use, so in my case he may be expecting lots of power armoured close combat troops and not a great deal of heavy armour. Rather than try and react to his army selection, I could try to make him fail to react to mine. Imagine his surprise if I were to bring along an Imperial Guard armour list, or perhaps if I dug out my Mech-Tau list when he was expecting a close combat Marine force … in fact, that's exactly what I did!
In an annihilation game last week I played a regular opponent of mine. He has a large Tyranid force, lots of Space Marines, and Ork Horde and a Mech Eldar army. He openly told me that he was sure I would have been using my Raven Guard (since I had just finished painting the fabulous
Forgeworld Venerable Dreadnought
, and he was sure I would want to use it!). Since I didn't know what to expect from him (although I expected his Tyranids), I decided that rather than assume what I may face, I would see if I could make his army selection useless!
In the end I won 14KPs v 4KPs. I dug out the Mech-Tau from the attic, and pitted them against his Tervigon and Warrior heavy Tyranids. Because he had expected close combat Space Marines in Drop Pods, he had decided that I would come to him and he piled on the lash whips and boneswords instead of ranged weapons and decided to leave his spores at home, which turned out to be his downfall. I kept my distance, using my transports well, and the only units he managed to engage in combat in the whole game were Devilfish.
So my tactical advice this week is simple, do something unexpected. Swap an army with a friend to do something new. You never know, it might just win you a game!
Feel free to drop me a email at [email protected] with any comments.