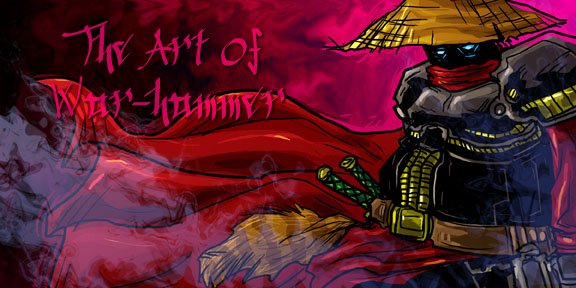 "He who knows when he can fight and when he cannot will be victorious."
It was about 3 years or so ago when I first started my Blood Angels. I had always been a fan of the chapter, probably my favorite one. When a friend decided to sell off a small Blood Angels force that he'd purchased for his son (after he'd lost interest), I was first in line.

One of the units that was not included, were a squad of Death Company marines and since they are one of my favorite units in the game I quickly added two Assault Marine boxes to the army. Of course, what is the Death Company without Chaplain Lemartes?
I've never been a big fan of the model, so I set out to design my own. One of the models that was included in the force was the Chaplain armed with the power fist. This model is one of my favorites so it didn't take me long to decide to hack him up. I changed his power fist arm to one of the chained bolters from the Black Templar sprews and gave him one of the old school melta jump packs that look so great. It turns out he works quite well with the pack…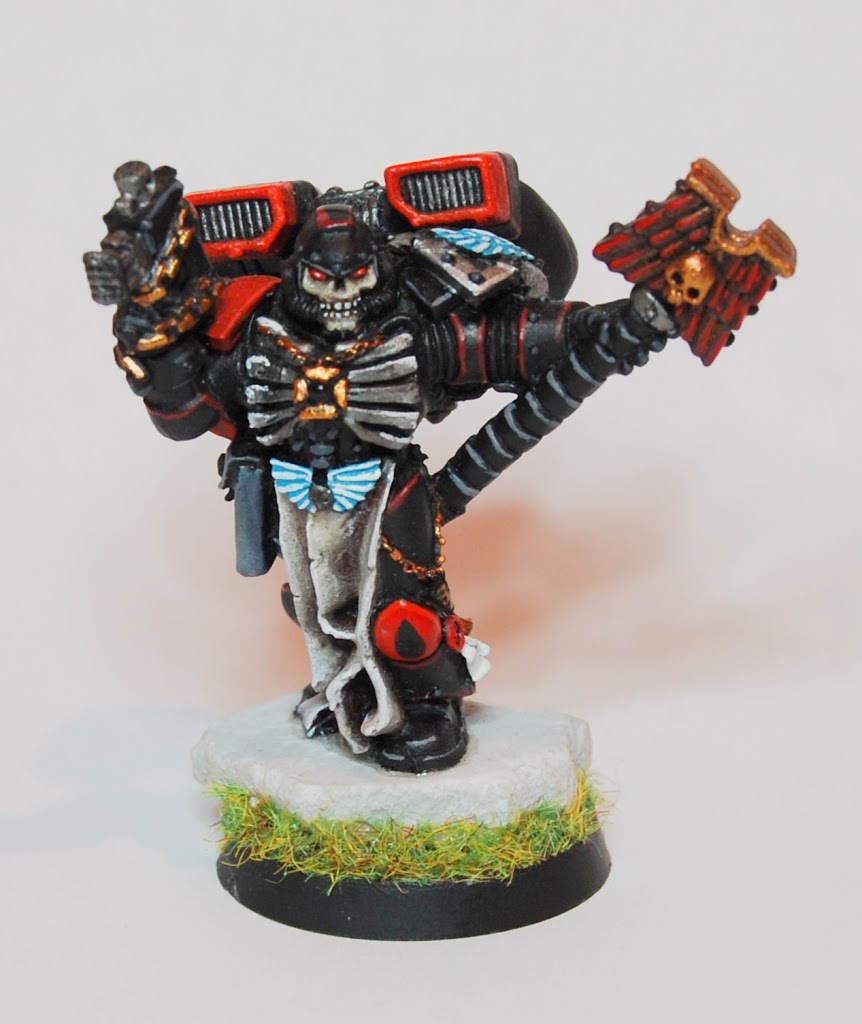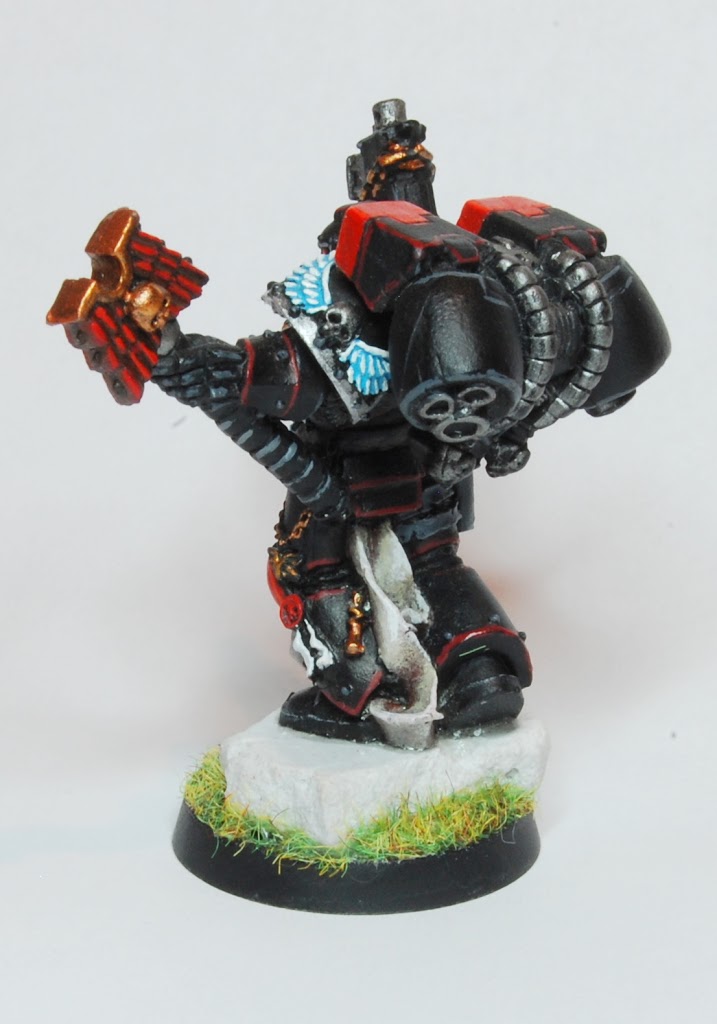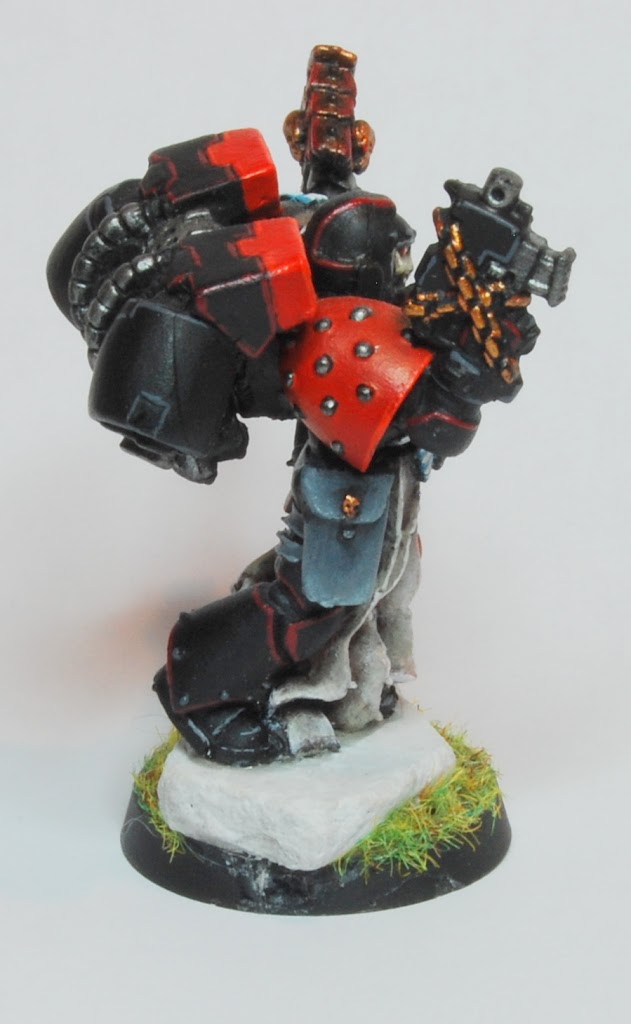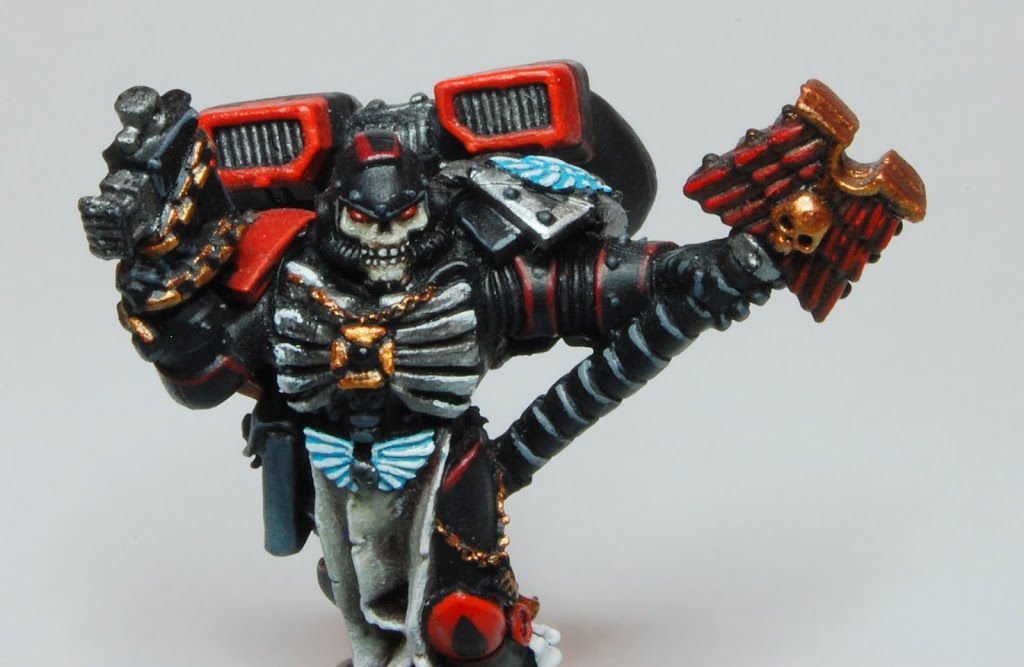 I decided to use the light blue for the aquilas due to the fact that the only model in the army that was painted when I bought it happened to be a Baal Predator painted by "Dman". That model used the blue as well. I didn't really have a complete plan with him when I started other than to keep as much of the model black as I could. I used some red highlights along the black as well as a lot of red metal tones to keep with the Blood Angels theme.
When I really got going on the army, I decided to stay true to the Blood Angels and give every model a jump pack. An oath I've stuck with to this day (though it will likely be broken with the new book). This was no different for the Death Company.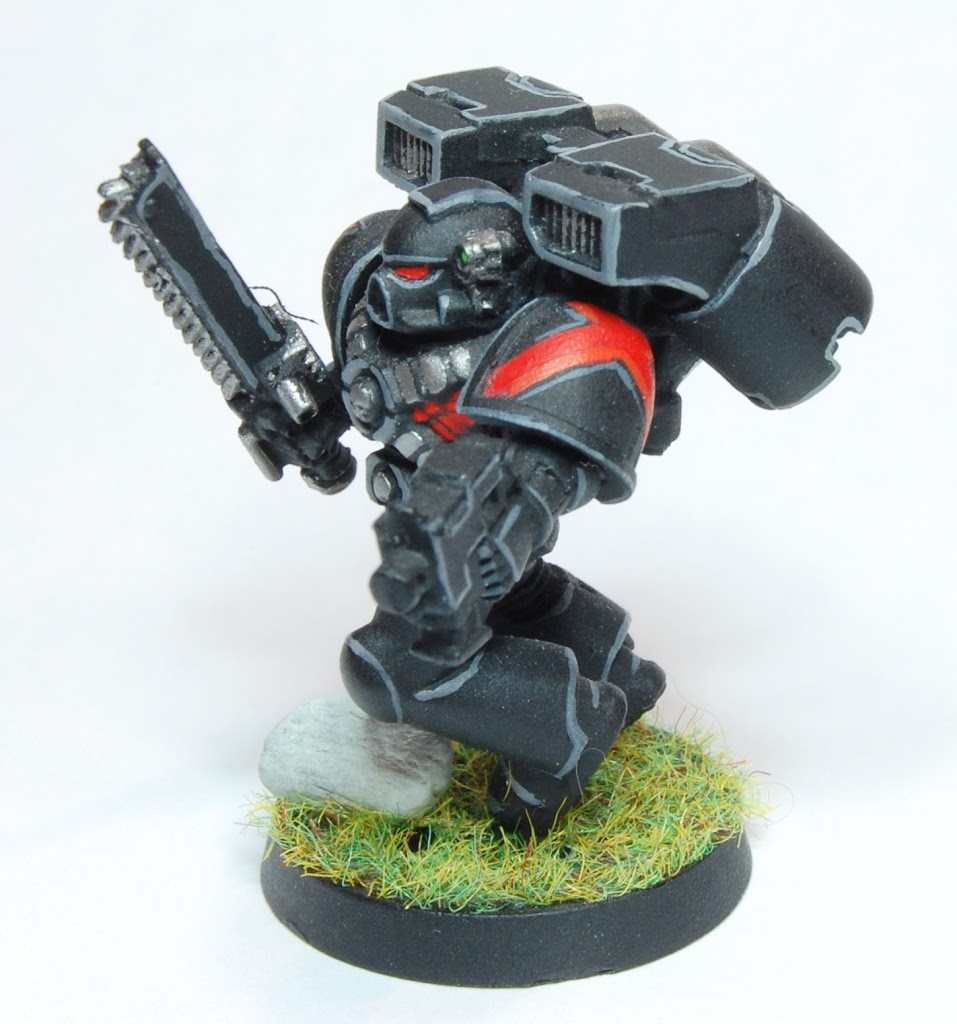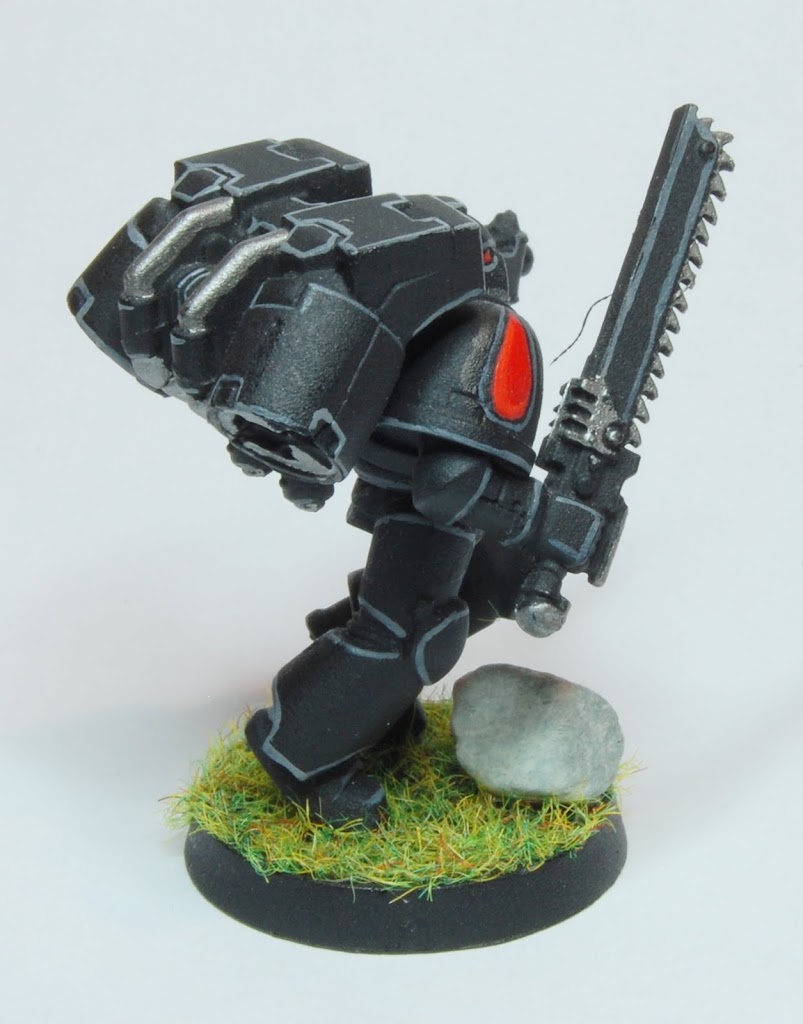 Together, they form a rather potent assault force that few can recon with. It makes me sad that the Death Company with packs from the new book are just not going to be worth their points… looks like I will be putting my magnet skills to the test again!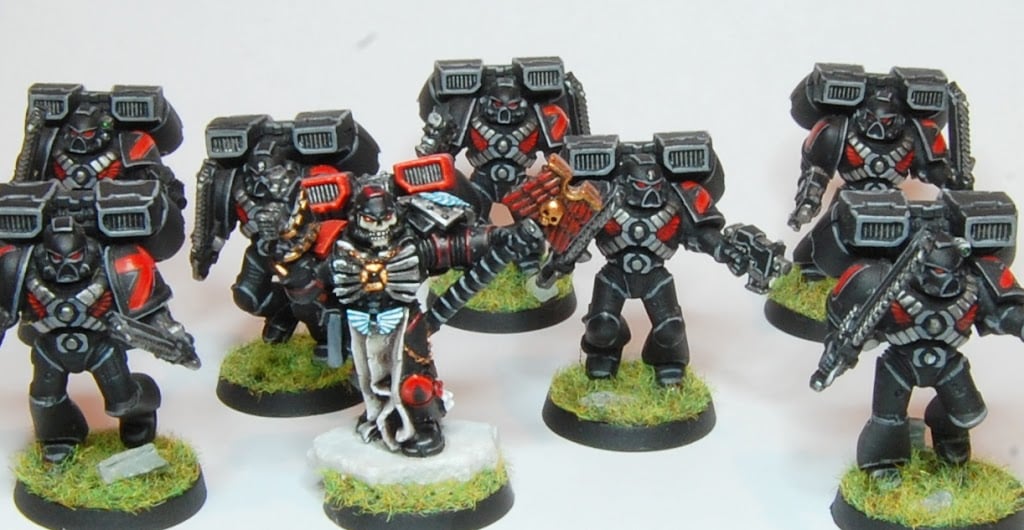 ~What does everyone think about the Death Company of the future compared to the current version? Will jump pack wearing Death Company be worth it anymore? For those who haven't seen the codex… if I'm not mistaken, this squad (7 Marines with packs and Lemartes) would cost me 430 points as armed!!!