EDITORIAL: I Have Become a Veteran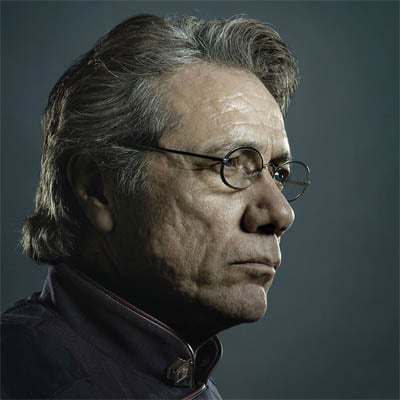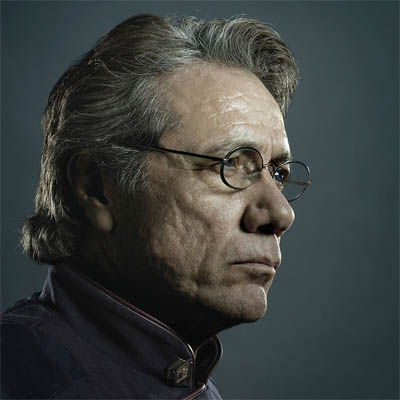 I Have Become a Veteran
(Hopefully They Don't Issue Me the Plasma Gun!)
a guest column by Reece Robbins
That's right; that special time when any gamer can truly call himself a grizzled veteran of the hobby has come and gone for me. I went to Adepticon, and I have to say, it was just as good as I had imagined.

For those who have been living under a wargaming rock, Adepticon is the biggest 40K/Fantasy oriented war gaming convention in the country, possibly the world. They do have a large representation of other games as well, such as Flames of War, Warmachine, and GW specialist games, but the focus is quite clearly the big two.
I have wanted to go to Adpeticon for years and was even invited to join the group that won the Team Tournament a few years back (man am I wishing I had accepted that invitation!) but because of my nomadic lifestyle I have always been either out of the country or saving money to go out of the country and had to miss it every year.
This year though, I committed to going and in my gaming group found a team of fellow hobby enthusiasts willing to make the pilgrimage to the holy land of the Games Workshop hobby in North America.
I have been to quite a few tournaments here in California, and can honestly say that all that I have attended have been very well run, with knowledgeable and amicable staff and talented, fun opponents to test my skills and luck against. Adepticon though, quite simply stands head and shoulders above anything else I have experienced. The professionalism and organization of the staff, timeliness of the events, clarity of the rules, support of the vendors and the sheer spectacle of the event was overwhelming. As a gamer the only thing I had to worry about was showing up where I was meant to be when I was meant to be there, rolling dice and having a great time.
The hotel was excellent as well, with rooms coming out to only $53 a night per person with two to a room they were very fairly priced considering how nice they were. The halls holding the events were fantastic as well; large, open and housing a mind boggling array of beautiful armies, display boards, costumed gamers, banners, vendors hawking every type of gaming product you could imagine and most importantly, over a thousand fellow hobbyists.
Even if you are not a competitive gamer, or you think that tournaments aren't for you, you should still come if you love the hobby. Even if you didn't participate in an event every day, you would still have a great time. I didn't get into the 40K Championship as I got my ticket too late (although I found out later I could have made it in as none of the waiting list showed up! Oh well). That day I just walked around admiring the beautiful armies, taking pictures, chatting with fellow gamers from all around the world and playing pickup games. It was fantastic to put names to the faces of fellow gamers I have been talking to on the forums for years. As I do tend to move around a lot I have been fortunate enough to be a part of quite a few gaming groups and getting to see a lot of old friends at events like these are a highlight for me. It was also quite a pleasure to meet some of the tournament players whose names I have read in the top standings of the big events year after year as well as to meet the BoLS crew whom I have previously only spoken with via email (And I must say, all of you guys are first class individuals and a pleasure to speak with).
And this brings me to the most important aspect of attending an event like Adepticon. Even if you think tournaments are silly exercises in ego stroking, or pointless statistical anomalies, the real reason to go to an event such as this is for the sense of community it fosters. The regular tournament players and attendees all know one another and form a bond of common interest and fellowship. Everyone was talking geek, making new friends, going out for dinner and beers after their games and enjoying a few days of simple enjoyment away from life's troubles with a hobby that unites us all. Every game I played was enjoyable and every opponent was knowledgeable, courteous and skilled. I had NO easy games or bad opponents, which was all I could have hoped for. Even the Poker Tournament on Sunday night was a blast and another great way to just chew the fat with fellow gamers and make new friends.
As for me, I will most certainly be attending next year, and my team, all first timers, is already plotting and scheming ways to come up with a better theme for the team tournament, how we will save for a super heavy to smash the Gladiator with (although this year no super heavy armies placed in the top 3!), and how we will outfox the literally hundreds of other gamers that attend each event (440 gamers in the Team Tournament alone!).
And for anyone who's counting, my Foot Eldar were defeated in a challenge game by White Dragon's Dual Lash Prince/Khorne Zilla Chaos Marines. My strategy was sound; however, my dice deserted me on a vital turn! But not to take anything away from White Dragon as this is a game of both skill and luck. He played a good game and beat me fair and square, but most importantly we had a good time and I know we both want to get another game in at the next big event.