FoW REVIEW : Dogs & Devils Campaign Book (video)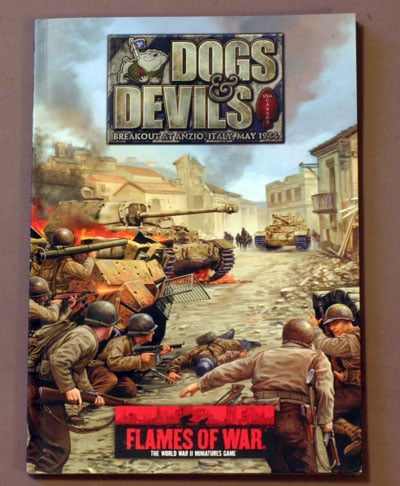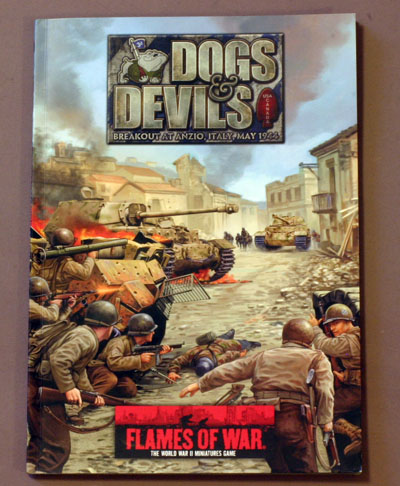 Hi guys, lets take a quick look at the Flames of War "Dogs & Devils Europe" campaign book. This is the latest Late-War book due out from Battlefront covering the Anzio landings and Italian campaign. Let's take a look.
As you can see this 80 page full color book gives you or a group of players everything you need to play an Italian campaign in the 1944, Late-war period. It covers 2 nations, with 6 army lists. the lists contained have a very distinctive character with a lot of unique special rules that will make for games with a twist. Dogs & Devils is due out May 15th.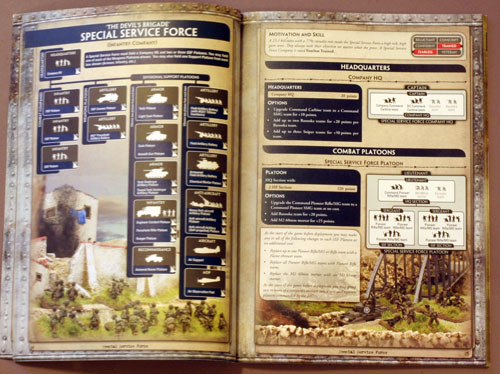 ~Have at it guys, and you can expect to see more Flames of War product reviews and tactics coming down the pipe. Questions and comments are welcome.