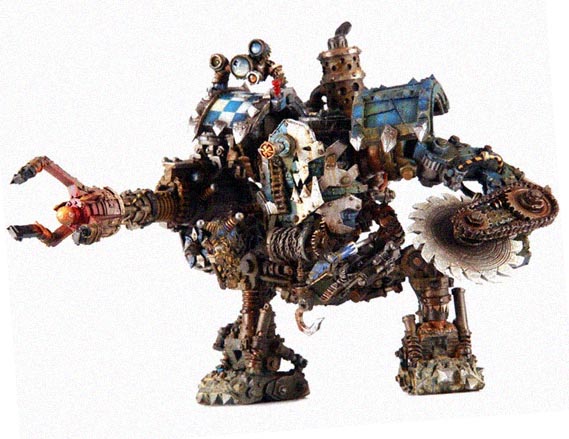 The Orky goodness apparently NEVER ENDS! Forgeworld has put out yet more goodies for the Orks as part of the latest Imperial Armour book. Behold the Meka-dread:

ORK MEKA DREAD BODY
ORK MEKA DREAD SHUNTA ARM
ORK MEGA DREAD KIL SAW ARM
All this stuff ships out the week of June 28th.