Charity Drive: Angelic Intervention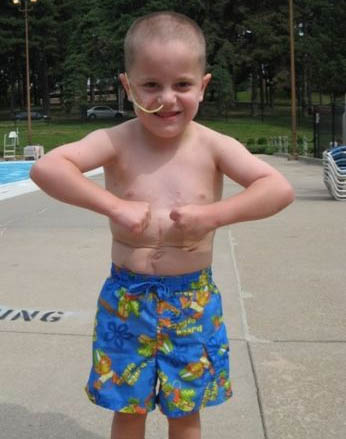 So today all of the wargaming community has a rare chance to really make a difference. Today I want each and every one of you to read this post and see if you lend a hand to worthy cause: helping a sick child.

Today's Charity drive is for Isaiah, whose story can be read here: http://www.insideisaiah.blogspot.com/
In the words of his father:
Isaiah is a 3rd grade student at Spring Hill Intermediate School. He has recently returned home after receiving a transplant for his liver, pancreas, and small bowel. This is the second transplant Isaiah and his family have gone through. He received an initial transplant in March of 2007 for just small bowel. This eventually failed and had to be removed in March of 2009. Over the next six to nine months, he will be required to travel back and forth from home to Omaha, NE. This also requires the travel of at least one parent and takes considerable time away from work and home as the family is responsible for 100% of his daily cares.
Several community members including Darkwynn heard of young Isaiah's needs and have donated the models for an army and GMM Studios have painted it up beatifully. The finished army is now listed on ebay and all the money is going straight to little Isaiah's family. So please, take a look and see if you are able to lend a helping hand to one is such dire need of help.

Please tell your friends or any other interested parties about this charity drive. This may be your chance to be a real life Guardian Angel.