E3: THQ "Space Marine" Photos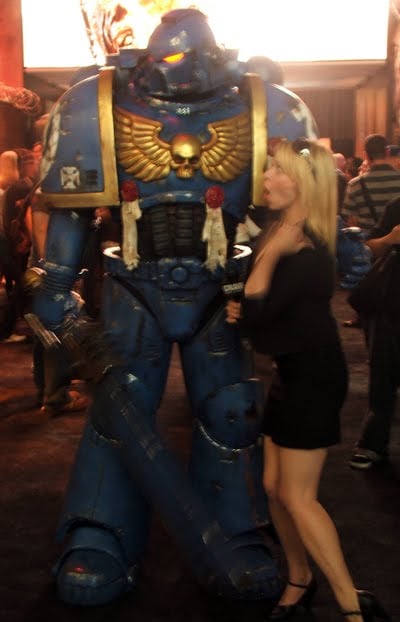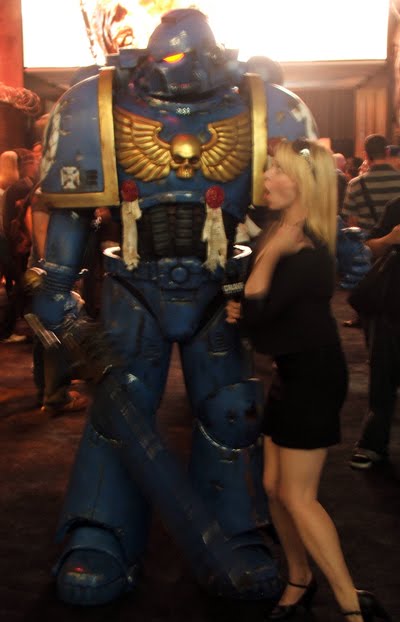 My what a big chainsword you have!
Hi folks, today we have a peek at some of the E3 displays THQ had up for the upcoming Space Marine game being put out by Relic.

BoLS was contacted by Dennis Scimeca, the Editor-in-Chief for Game Kudos, who wanted to know if wanted to share in the Warhammer 40,000 games coverage at this year's E3. So here we are with part 1 of our two day pieces of THQ's upcoming games. Without further ado, lets dive into this first part's pictures.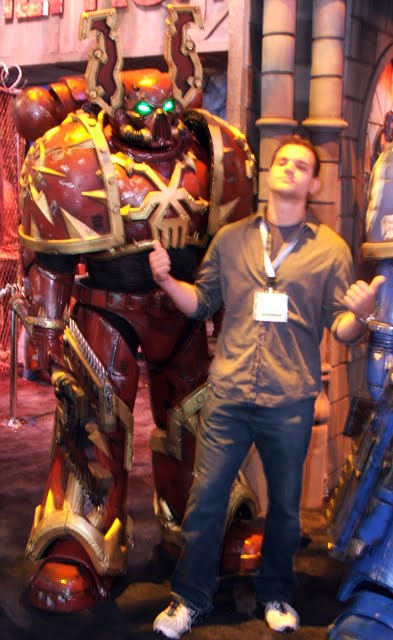 Chaos Thralls never see it coming…
Dennis apologizes for the blurry image, but the actor in the suit wouldn't sit still for the picture.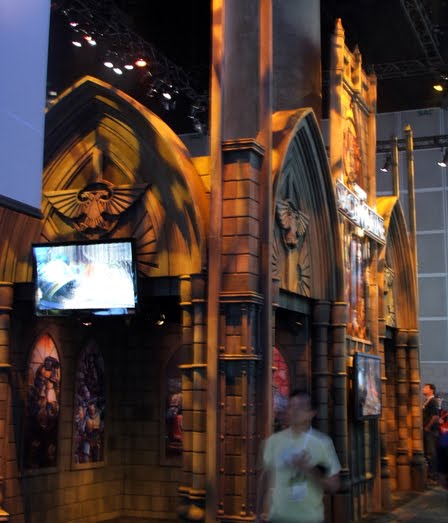 Imperial Chapel, E3 style.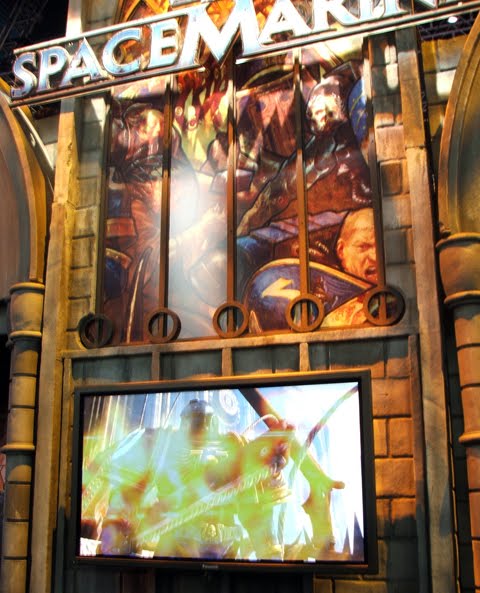 Trailer, or Imperial Propoganda?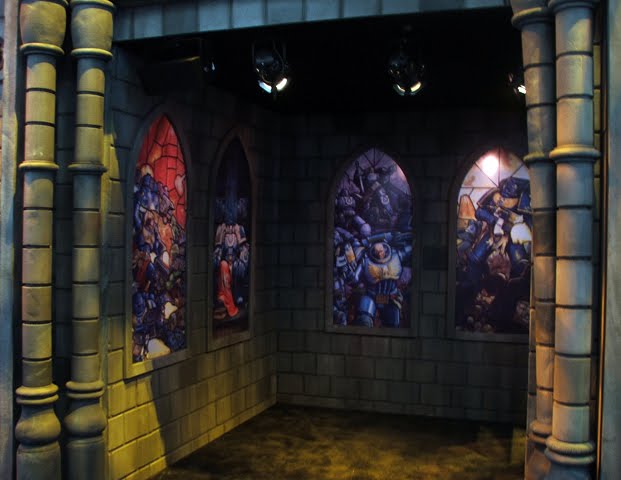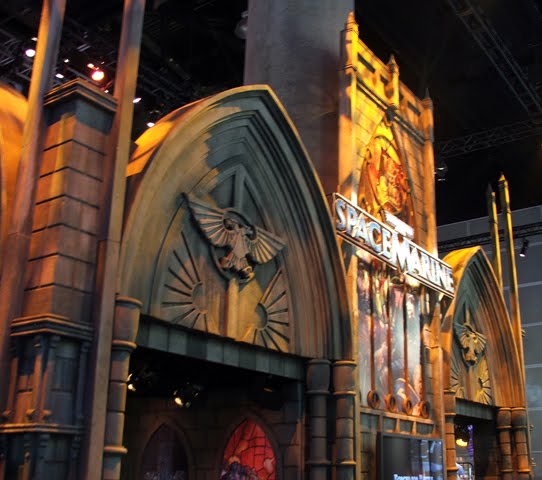 Full E3 Display – Anyone else want to live in that after the show's over?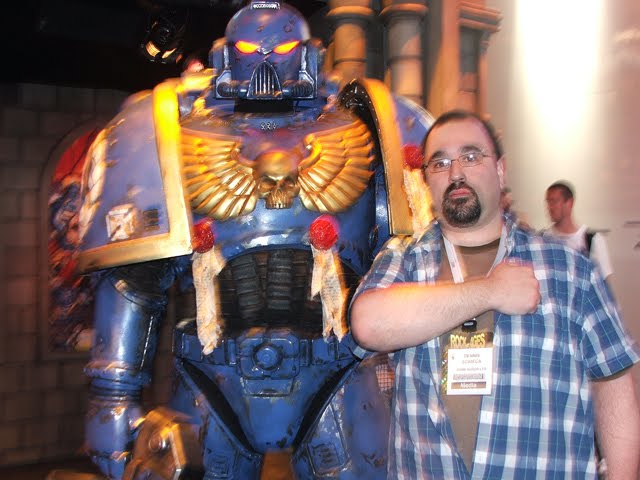 Again, Dennis apologizes for the blurriness. You take what you can get when some random person from the crowd snaps the picture for you.
There was no Space Marine playable demo at the Expo or else Dennis (shown below) would have gotten a report on the gameplay for us, but he did grab us something better: an exclusive interview with THQ and Vigil Games about the Warhammer 40,000 MMO: Dark Millennium! Check back tomorrow for that one. Have at it folks.