A guest column by Jim
Today lets take a look at some step by step instructions involed in painting up some fantastic looking Orks.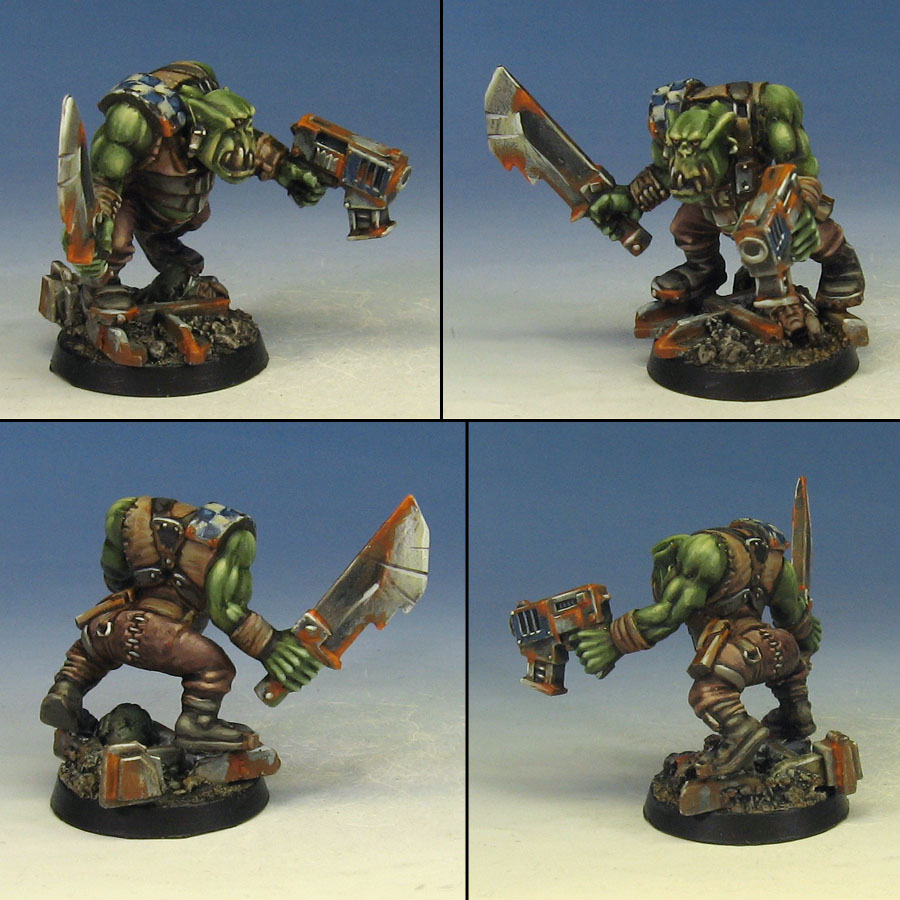 Step 1 – Base Coarting
Place base coats on all surfaces. These are usually lighter than what the darkest shades will be. This will allow the glazes and washes to do the shading for you later.
Step 2- Highlighting
Begin to lighten the base coats in all areas.
Step 3 – Advanced Highlighting
Lighten the highlighted areas, using a variety of lighter colors. Remember that you are setting up your glazes and washes, and that you will be able to tint these lighter colors later on.
Step 4 – Glazing
Start to glaze the GW washes over the lightened areas. These are very controlled washes (glazes). Use a smaller brush, and be sure not to smother all the highlights in these first glazes.
Step 5 – Shading
Continue to darken and shade each area with more controlled glazes. The glazes can be mixed together, so you can mix black with blue or purple or green to get various shades for glazing. Rust is added at this point.
Step 6 – Cleanup/Basing
Final dark shading is completed, while the rust is lightened a bit once you determine where it will be. It is best to keep the rust in the crevices. You can add some simple highlights if this is as far as you want to go. The base is also finished off at this stage.
Step 7 – Final Detailing
If you want to go a bit further with a hero or display type figure, you can continue to smooth out your shading. You can also add some variation colors, such as blue tints on the arms, but yellowish or reddish tints near the mouth, eyes and fingers. Tattoos and other freehand could be added at this point.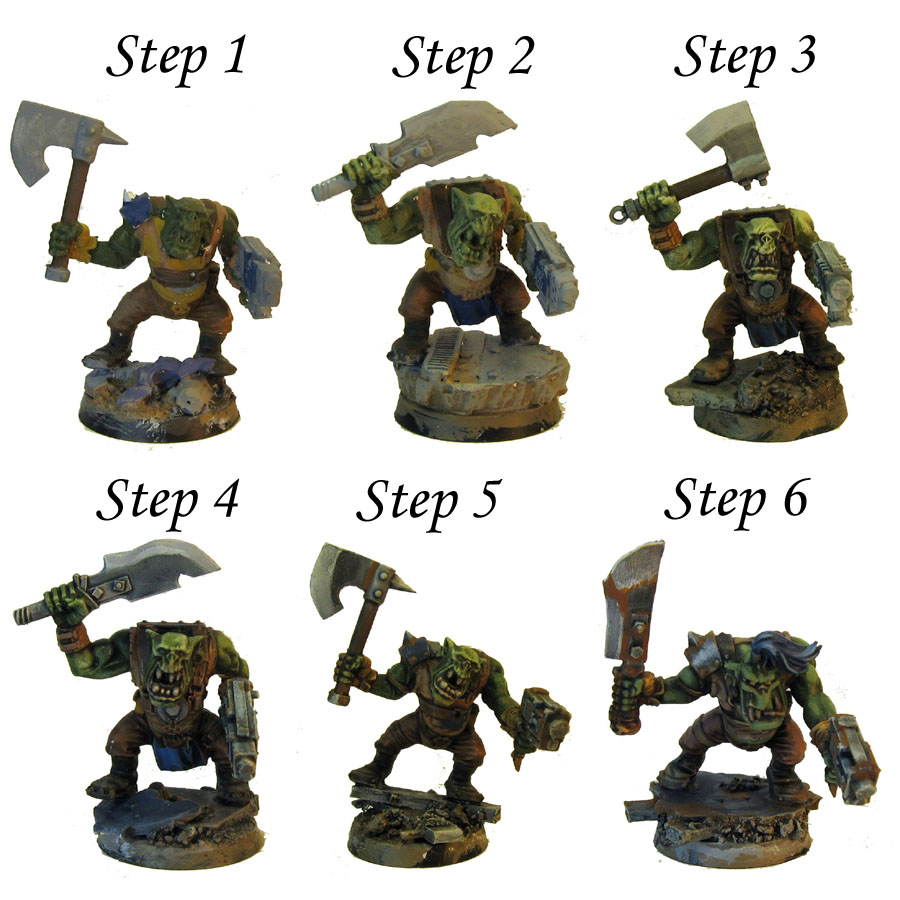 Jim started painting miniatures in 2001, beginning with blood bowl minis, which led to numerous commissions and ebay sales over subsequent years. By 2007, he was playing 40k (DH/WH), scratch sculpting vehicles and dreadnoughts, converting terminators, etc. In 2008, Jim got into WFB, building a large lizardman army via scratch building and converting.
Comments and questions for Jim are welcome.