Horustooth Heresy – Fort Collins, Colorado (40K RTT)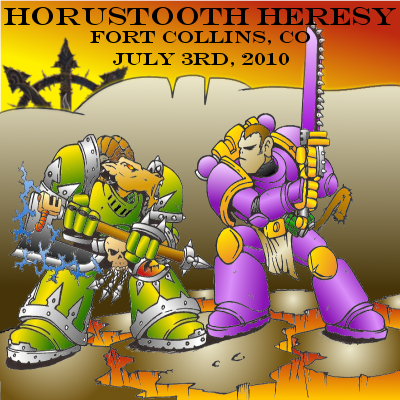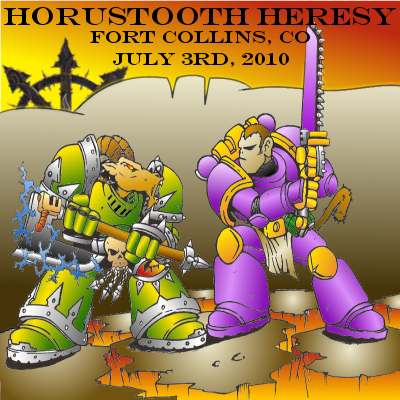 Jwolf here. Just a note for our US-based Rockies area tournament players. The good people in Fort Collins, Colorado are putting together a nice RTT event. Knowing the organizers, the event will be well run and a good time. So if you're in travel distance, pop over and get in an RTT – you'll probably spend less than you will the next day on pyrotechnics anyway.
Here's what Nathan had to tell me about it:
Horustooth Heresy (Named after the local landmark Horsetooth Rock)
Fort Collins, CO
Saturday July 3rd
3 round Warhammer 40k tournament
1850pt, standard force org
$25 pre-registration, $30 at the door
50 spots
This is the first of what we plan to be an annual event. Our goal is to bring together players from the myriad game clubs in the region and provide a top-notch tournament experience.
email contact: [email protected]