WFB SNEAK PEEK: 8th Edition Launch Releases (pics)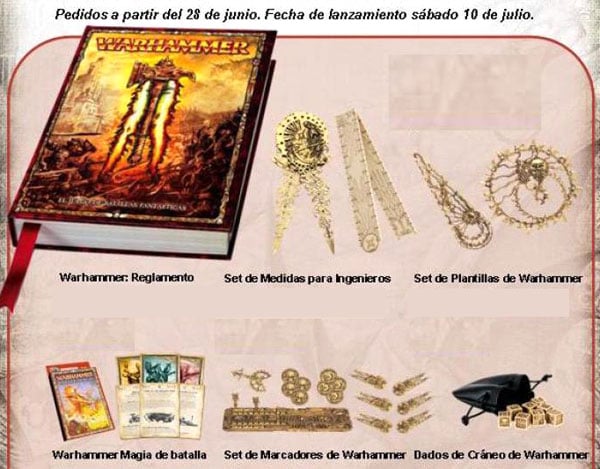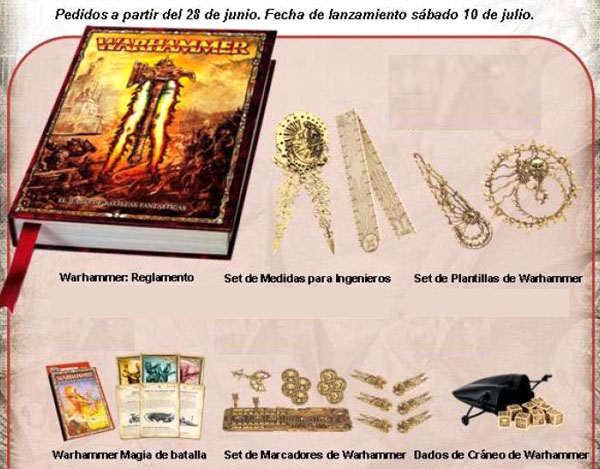 Well, after an eternity of silence on the matter, it looks like the marketing launch window for Warhammer Fantasy 8th Edition is upon us. Here is a pic that has been floating around the web showing some of the upcoming 8th edition goodness heading our way.

So first off, the English translations for these stuff (with some pricing info) are:
Warhammer Rulebook 60€
Engineer's Measures Set 22.5€
Warhammer Templates 6.5€
Warhammer Battle Magic 7.75€
Warhammer Markers 10.5€
Warhammer Skull dice 9.1€
~No idea of these are grouped in a fancy set similar to the Warhammer 40K metal ammo box set, in addition to being available as a la carte items. In any case, its all coming soon.