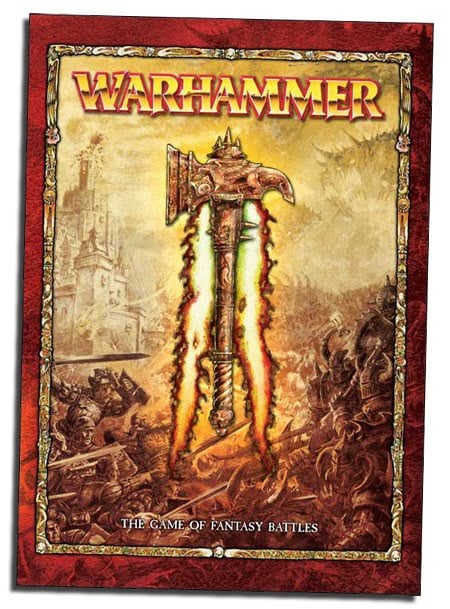 Today is the day folks. After months of rumors and talk, Games Workshop has released Warhammer Fantasy 8th Edition. The massive 528 page full color book is available in stores now.

Warhammer Fantasy 8th Edition Rulebook $75.25
Engineer's Ranging Set $29.75
Warhammer Battle Magic $9.90
Warhammer Template Set $8.25
Warhammer Counter Set $13.25
So who's in for what? The GW US online store shows that current rulebook orders will ship out in 1-2 weeks, and there are reports of an intial shortage of books affecting certain US retailers due to an issue with the quality of some copies. Its the dawn of a whole new Edition, so everyone get ready for all new and exciting coverage going forward.