Ben Mohile: TEAM USA ETC Captain's Log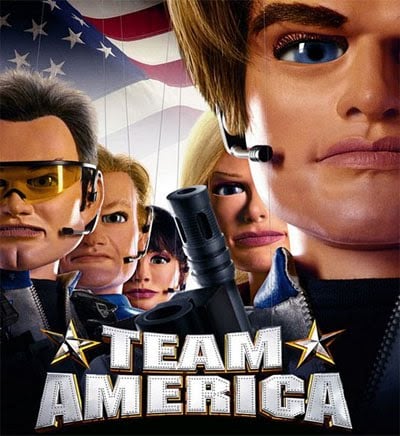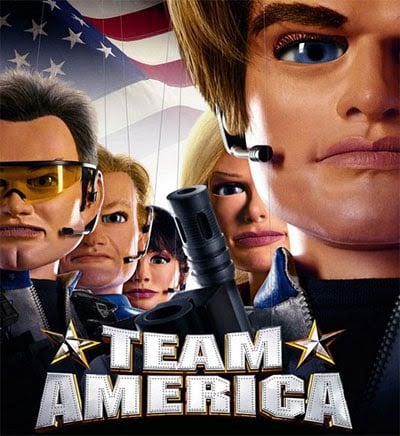 Hello Everyone, Ben Mohlie here. I had the honor of leading the first American Warhammer 40k team to the European Team Championship (ETC) on August 7th and 8th. Lets dig into how the event went down:

For those who don't know, the ETC is the world cup of Warhammer Fantasy and Warhammer 40k. It is an annual tournament held in (you guessed it) Europe. This year it took place in Muenster Germany. Each country is allowed to send one, eight player team to compete in a six round tournament. The details of the tournament can be viewed here. It is a good idea to look them over, or else you will probably be confused when I mention some details later.
This is the first year any country from outside of Europe has attended the 40k tournament. Both a Warhammer Fantasy, and a Warhammer 40k team made the journey to represent our great nation. Since I'm the captain of the 40k team, I'll only be talking about the 40k side of the event, but hopefully one of the fantasy guys can give a similar account of their experiences.
The challenges of forming the first US team and getting eight guys and their armies half way around the world would be an article in itself, so I'll just jump right to the start of the actual tournament. On the morning of Saturday August 7th 2010 my team assembled at the Eispalast Stadium in Muenster Germany. Team America 2010 was:
Ben Mohlie (Captain) Army: Codex Space Marines
Paul Miglino Army: Blood Angels
Nick Rose Army: Imperial Guard
Greg Sparks Army: Eldar
The Mike Mutscheller Army: Chaos Space Marines
Jonathon Willingham Army: Space Wolves
Wyatt Traina Army: Orks
Shaun Kemp Army: Tyranids
Alicia Ling (9th Non Playing member, aka assistant coach, she also happens to be my wife)
Day 1
I was jet lagged, very nervous, and so high on adrenaline I couldn't sit still. I suspect my team felt the same way, although they were all trying to appear calm. After so many months, so many hours of planning, work, and anticipation, the last 30 minutes before the first round were the hardest. What country would we play? How would we compare to the rest of the world? We were about to find out.
As they announced the first pairings we learned we were playing Wales in round 1. A challenging howl erupted from both teams. A certain Wales Space Wolves player had made many disparaging remarks on the 11th Company podcast (all in good fun of course) about our chances at this, our first ETC. Some highlights included: "It is impossible for a team to finish in the top 5 at their first ETC," and "Their lists are just awful, they belong at a composition event." The chance to debut against them seemed fitting.
The pairing system for the ETC is a beautiful and complex mechanic. I had spent a lot of time trying to figure it out from afar, but as always there is no substitution for experience. One thing working to our advantage were our "awful" lists, which were completely foreign to Wales, and the other countries we would play. This meant they often didn't know their strengths and weaknesses and gave us good matchups by accident. When the dust settled on the pairings I ended up playing against the enemy dual seer council list. It was a close game, but "Trogdor" my Land Raider Redeemer turned the tide with an awesome double flamestorm attack on a seer council in null zone radius. In the end I had secured a major victory. My team all got off to a good start and we won our first match. Getting the first match behind us helped a lot with my guys' nerves and morale.
We went on to beat Czechoslovakia and Finland in our 2nd and 3rd matches. Every game was against an excellent opponent, every dice roll was important. This was competitive Warhammer 40k at its finest. At the end of day 1 we were in first place. However, the best teams were still ahead of us…
Day 2
We played Sweden in round 4 on Sunday morning. I knew Sweden had won last year, and that this would be a major test. The pairings were carefully considered by both teams, and we ended up with lots of mirror matchups, guard vs. guard, chaos vs. chaos, etc.
It was a very close match with eight excellent games. The Swedish players were all wonderful sportsman and this was probably our most enjoyable match of the entire tournament. We would later join them for drinks at their hotel that night.
In round five we played Poland, who has by far the most medals at the ETC. The pairings ended up very interesting, with lots of great matchups for us, and lots of awful matchups as well. I was ok with that, as my guys are good at getting upsets. The match was very intense, but the Polish showed why they are the champs and handed us our first defeat. Good match guys, we'll be back for revenge next year!
We played Spain in the sixth and final round. I knew that if we beat them, we would win a medal. The match was extremely close, the first games to finish went in our favor. But the Spanish secured a couple key wins and closed the points gap as the round progressed. It came down to the last dice rolls and the last seconds, and the Spanish witch hunter player barely held off Jon Willingham's space wolves to get Spain a tie for the match, and a bronze medal for the tournament. Well done Spain!
We ended up tied for fourth place, with the exact same match score and tie breaker points as our friends, the Swedes. I'm very proud of my team for doing so well in our first appearance at the ETC.
Subscribe to our newsletter!
Get Tabletop, RPG & Pop Culture news delivered directly to your inbox.
Conclusions
It is hard to summarize what the ETC is like. It really is the world cup of 40k. There are so many players with different styles, armies, and customs all coming together to compete. Testing ourselves against the best players from other countries was a true pleasure. The work and effort I spent convincing 7 other guys to join my crazy quest and preparing for the tournament was well worth it.
The game is played very differently over there. There were countless different rules interpretations which surprised us, and had a direct effect on many games. This is perfectly understandable, in a game this complex different communities are bound to interpret things differently. This was definitely the biggest single challenge (besides our excellent opponents of course) facing our players. It gets harder to win when you suddenly learn you don't know the rules! My team did an admirable job rolling with the punches and adapting to new tactics that are allowed in the European rule set.
The terrain was also very different, and I loved it! They had lots of big LOS blocking buildings on about half the tables. This is something we need to adopt in US tournaments. There are challenges with creating that much big terrain here, (Adepticon alone has more players each year than the entire ETC) but I think the effort would be worth it. The game becomes even more tactical when it is possible to hide big models. Big LOS blockers would be good for competitive Warhammer 40k in America.
Let me finish with an invitation to all the players we met at this, the first Warhammer 40k World Championship. Come to America and play in our tournaments! We crossed the globe to play on your turf, come visit ours! Anyone from Europe, or anywhere else in the world for that matter, who is planning on coming to a US tournament don't hesitate to email me at [email protected] . Team America would love to help you with logistics and welcome you to a US event. Hopefully, we'll have some giant LOS blocking terrain ready to make you feel at home.
Team America will be back at the ETC next year. Watch out Europe, we're coming for your medals in Switzerland!


-Ben Mohlie aka "Spacecurves"