Hobby Painting the M1943 American Uniform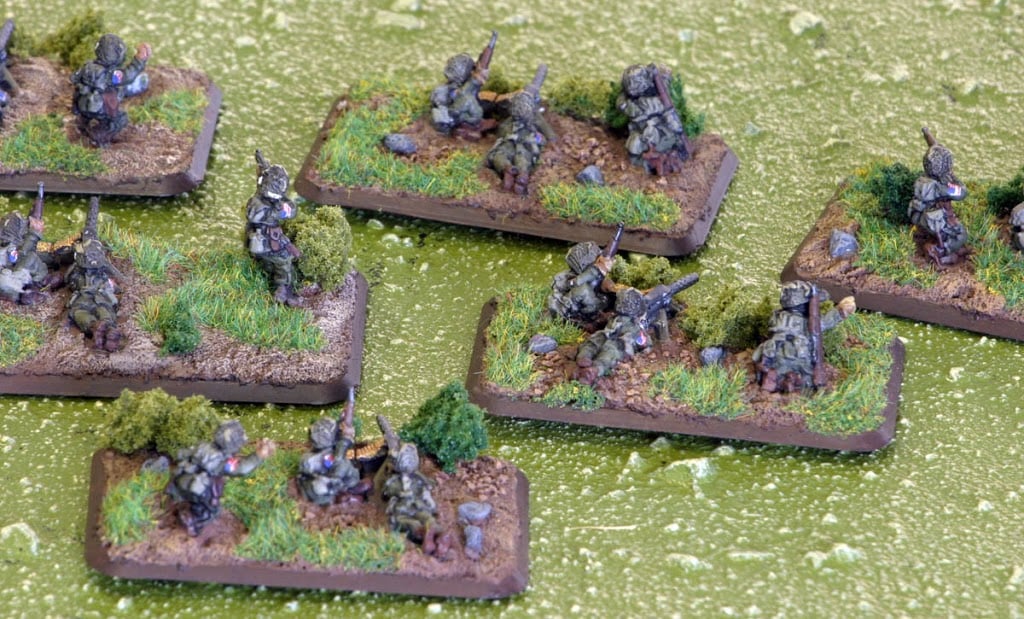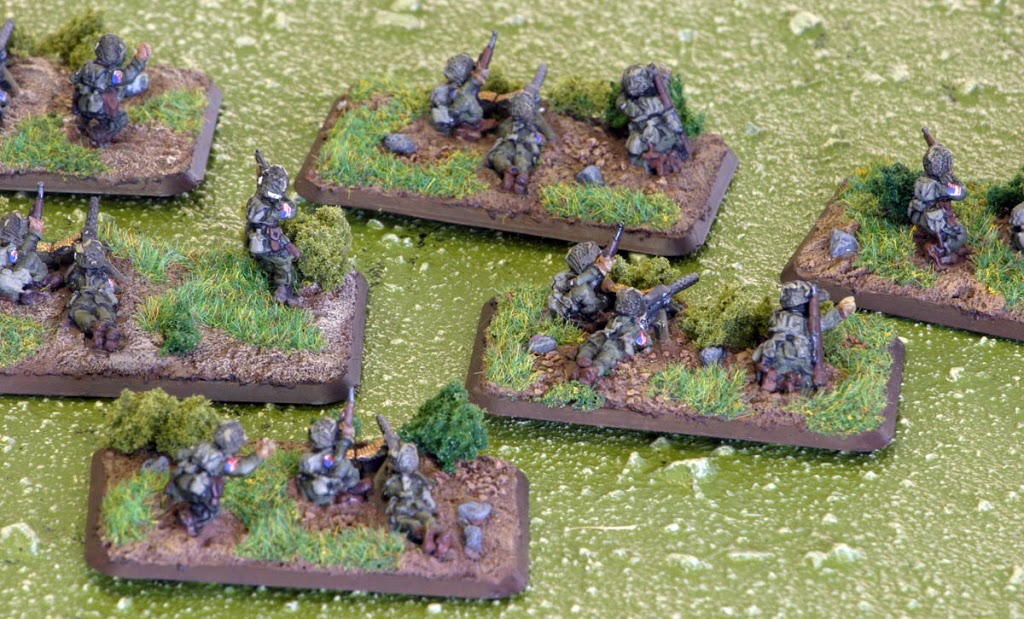 With War Games Con going on I've been recently heads down busily painting my 101st Airborne in the M1943 uniform that was worn by them from Operation Market Garden to war's end. I have recently noticed that although many of the newer Intelligence Briefings have painting guides finding painting guides on the American M1943 uniform is a bit difficult. As far as I have found the D-1 book seems to be one of a few sources. I will not go into the historical detail of the M1943 uniform. If you're into history, like me, you will know where to find that information.
When you're painting Americans in the M1943 uniform everything except the uniform color will remain the same, which means that buying the US Paint set isn't a complete waste since you will use many of the colors it has. You will need to buy two colors that aren't included in the set. They are Vallejo Colors: 973 German Camouflage Dark Green and 893 US Dark Green.
When I paint Flames of War figures I have found layering on the colors works fine and the colors have more pop. What I do is prime in black, and then base in the German Dark Green. Over that I apply the US Dark Green making sure to leave folds, lines and shadowy parts the German Dark Green. Finally I add 886 Green Grey to the US Dark Green at a ration of 1 part Green Grey to 2 parts US Dark Green. I apply that highlight to the shoulders, tops of arms and legs and any other part that looks like it would catch the noonday sun.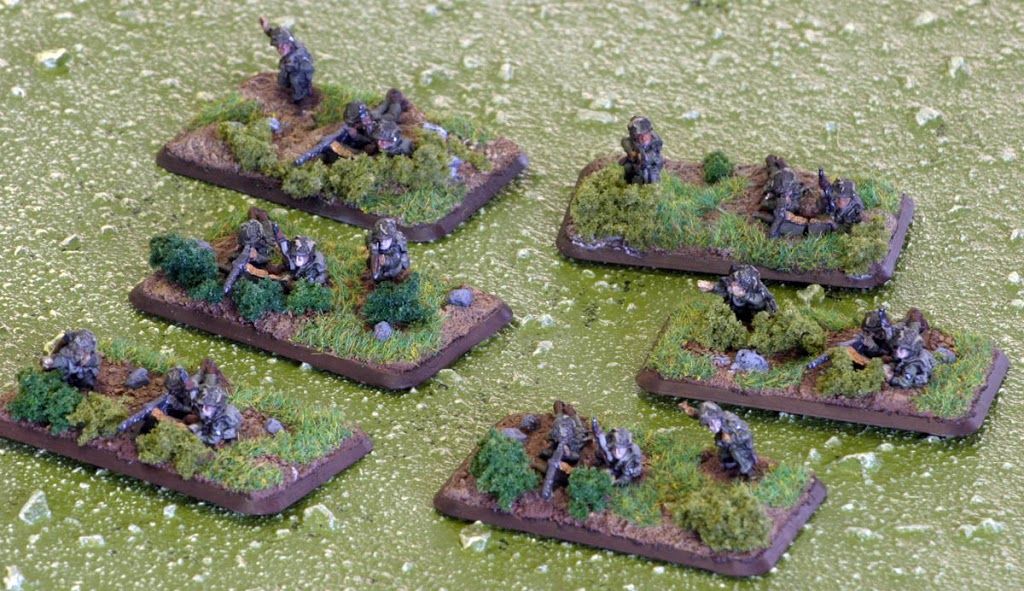 The nice thing about the M1943 uniform is that it is one color for both the jacket and the trousers, which makes painting Paratroopers a bit quicker than your standard "straight leg" (a term used by American Paratroopers to refer to GI's who were not allowed to blouse their trousers.) Well that's the basics to the m1943 uniform. Everything else paints like a regular US soldier with the exception that Paratroopers do not have the gaiters over their boots.
Well that is the quick and dirty on painting the M1943 uniform. What tips do you have for painting your infantry stands.