Model Review: Plastic Bloodcrushers of Khorne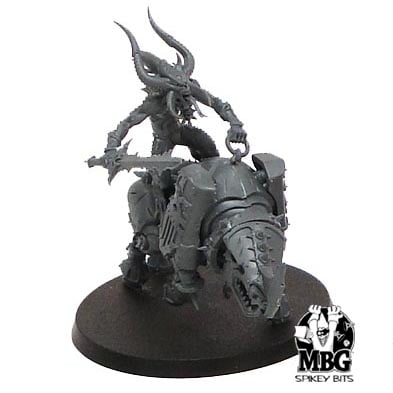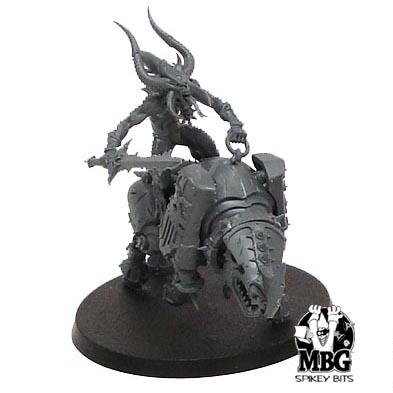 MBG here with the skinny on the new plastic Bloodcrushers.  One of the most highly requested model kits has now been released in plastic, and best of all you get three in one box!
The new kit is by far superior to the old pewter ones.  There is a ton of gubbins in the new box, along with alternate horn options for the Juggernauts as well.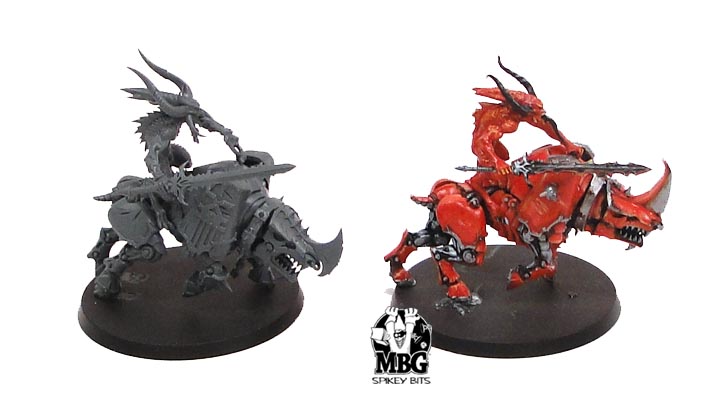 Check out the comparison shots of the old pewter ones, in red, versus the new plastics. Once assembled the new plastics stand shoulders over their pewter predecessors. Below are some more highlights of the kit;
Large Plastic Chains, and Chaotic Bits
Bloodletter Bling (Little Collars of Khorne that go around the Bloodletter's neck)
Herald Bits to make any Bloodletter be a Herald.
Here is a shot of the box contents, three big completely different sprues. Very nice!
What do you think about the three pack format?