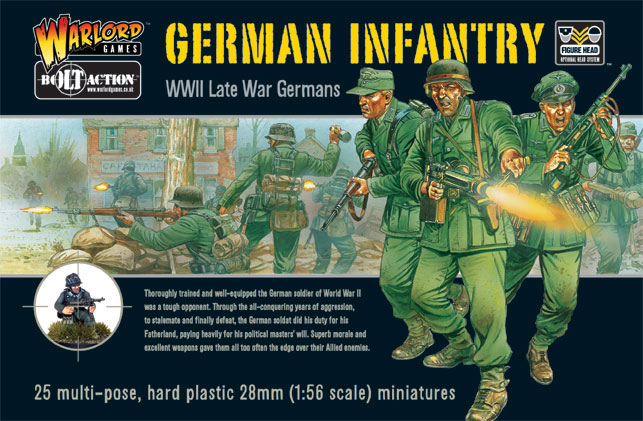 Hi guys,
Something a bit different today. We recently got a pair of sprues in the mail from Warlord Games from their upcoming Plastic Germans Bolt Action WW2 28mm range. More after the jump:

So what we have here is Warlord's first foray into modern plastic minis in the 28mm WW2 setting.  The detail on these frames is good, with plenty of optional bits to provide you with lots of weapon, and equipment options.  Best of all is the price, planned at 20 Pounds for 5 of the infantry sprues and 3 of the weapon sprues. So that works out to 25 28mm plastic germans for 20 Pounds Sterling. Not too shabby at all.
I have to say, that over the last 12 months it really seems like there has been more activity on the historical miniatures side of things that the wargaming hobby has seen in over a decade.  You can't walk 10 feet without seeing another company releasing modern injection molded plastic kits war the various genres.  Its a good time to be a wargamer!