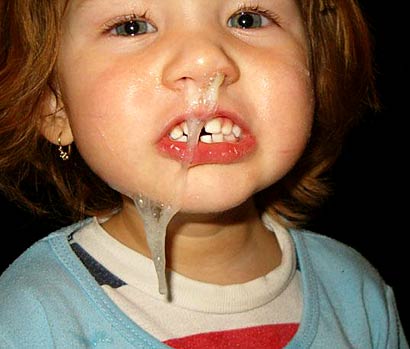 One of my all-time favorite comments was, "Oh God, is it Tuesday again already?" Yes, boys and girls, Unicorns and children of all ages, it is; we're here to discuss The Verdict!
Today is the follow up discussion for last week's article, which if you haven't been keeping up with your Brent drama lately, you can find
HERE
.
So the reaction to the article was interesting, and certainly one of the more contentious responses for one of mine… and that's saying something! Here's my favorite comment:
Dude Who Shall Remain Nameless: I don't have anything nice to say, so I'm not going to say anything at all.
Brent: Say what you want! While I appreciate your restraint, believe me when I tell you I expected a backlash. I stand by my actions.
Dude Who Shall Remain Nameless: No, you don't understand. It's really not nice… not nice at all.
And I'm done – been on a few dates with chicks like this dude – you know the type? It's time to stick him with the bill and watch him go all pouty-face.
Still, most of you were plenty free with your opinions, one way or another, and that I can respect, that I can deal with! So let's get started.
The Recap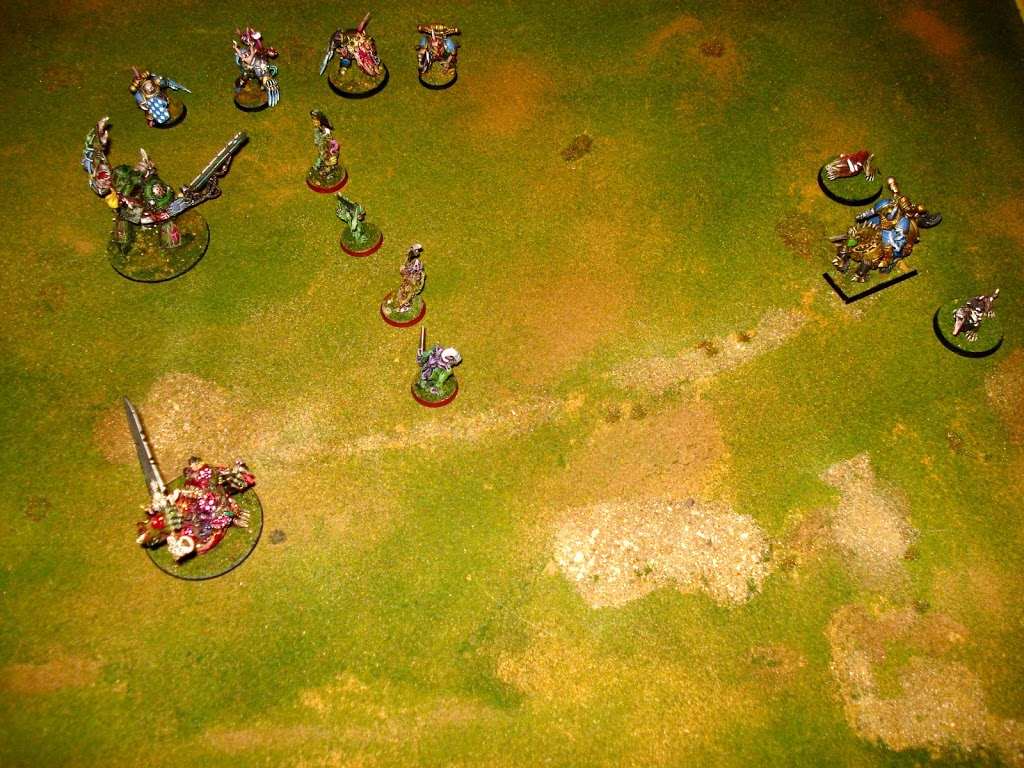 It's a tournament. I've got some toys; he's got some toys. It's the top of Turn 2 and his toys beat up on my toys.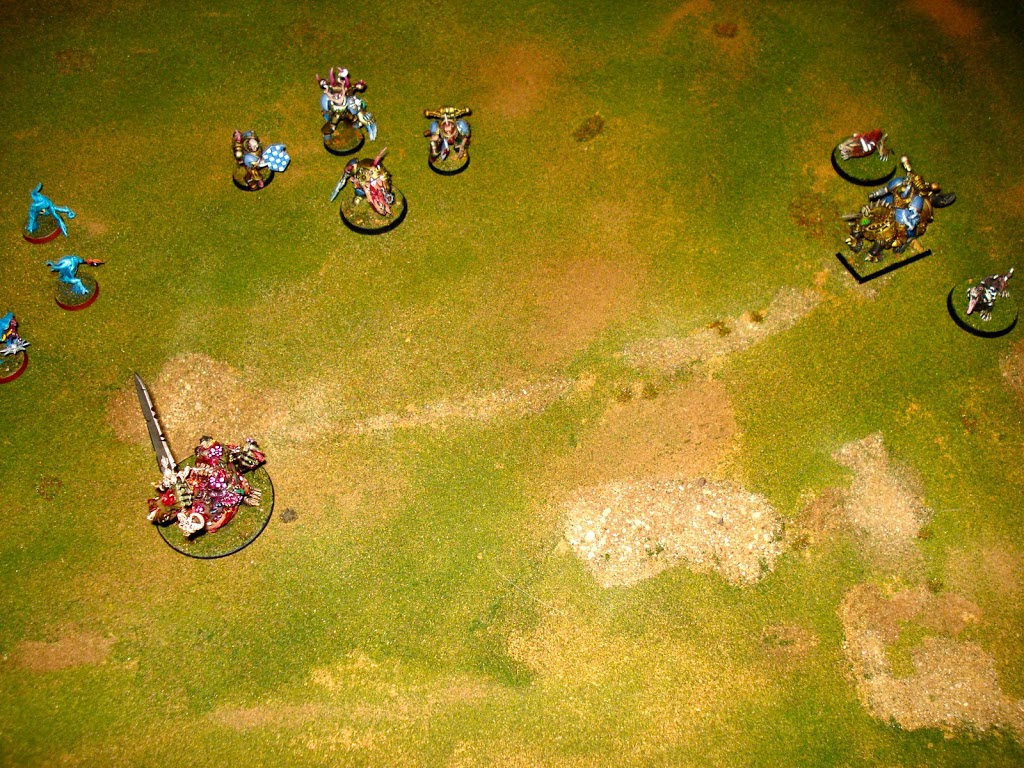 His Thunderwolf Unit didn't charge my Daemon Prince… yes, I know the picture doesn't match! Stay with me now! The assault is done, in that the assault moves were made and the ensuing combats were worked out, dice rolls and sweeping advances and all.
Now, my opponent evidently realizes he'd failed to move his Thunderwolves into combat, nor did he mention it was a move he was going to make.
In order to move the discussion forward, we need to tie a bow on what happened that day and turn this into a generic example, so we can break it down.
What Happened That Day
That day I was like, "Dude, combat is over and stuff!" and he was like, "Man, you're right, no problem!" and that was that.
There really wasn't more to it than that. I alluded to the belief my opponent didn't have a great game playing me but wasn't sure what I could have done to change it.
Not all games are great. Some games are just… meh.
I had my suspicions though, which were borne out when one of this dude's friends stopped by.
Calypso2ts: He was bothered by the fact he felt his list was pretty 'diverse' and some of the lists he played were very hard. I think your assessment is correct in terms of the source of his frustration. It was more the army he was playing/facing than it was that one particular move. From what he told me about the game your Fiends were in a good position to murder him anyway and I don't think that specific charge would have changed anything.
I'm very, very glad Calypso2ts took the time to write, as it confirmed for me what I thought was the real problem, which was the list mismatch. In fact, it's the primary reason Comp needs to go away.
Look at it from my opponent's perspective: he brings a toned-down version of his list to an event known for soft scores and comp-scored armies. He was expecting to play other armies just as toothless… and unrealized expectations always lead to bad feelings. To be fair, my army was also designed with a nod to comp, but it probably didn't feel that way when my Fiends ran away with the game.
Despite it all, he didn't seek to blame me for it; in all ways, his behavior was classy and beyond reproach.
Sorry for the sidetrack. I guess I pulled out the soapbox on that one, but folks… it's why I'm glad Comp Died a Dignified Death.
Any Regrets?
Some of you thought I felt guilty about my decision not to let him make the move… and that guilt, in turn, caused me to get online and whine about the whole thing.
Let me assure you, I don't feel guilty about it. I think I made the best, most logical choice available, but here's something you may not realize: I made that decision long before this game.
I'll remind my opponent if he's indicated he's going to make an assault and forgets to do it. Heck, I'll remind him if the charge is obvious and he didn't mention it! I'm not out to win games because of an oversight.
The reason I didn't in this case is I thought he was out of range. I still think so… and it doesn't matter. By the time it became obvious he intended to move, it was too late.
Mistakes happen, but I don't move backward. When a phase is done it's done.
It's my go-to choice. It avoids any need to second-guess my actions or my opponent's motivations. It's fair.
It's Fair?
Yup. Look, I get where some of you guys are coming from – it doesn't feel right.
You're a decent dude, and you feel an empathy for a guy across the table who's made a mistake. You know what it's like because you've done it. Therefore, it doesn't feel right to say, "Listen, you made a mistake and while it's in my power to fix it for you, we're going to move on."
Yea, that doesn't feel good at all… but what's the alternative?
The problem with basing a judgement call on how you feel about someone is your feelings can change. Imagine these scenarios:
1) Your opponent forgets to make an assault move; he remembers as he's scanning the table, later in the phase. You allow him to make the move.
1a) The distance appears to be a quarter inch out of reach, but your opponent snaps his tape measure, declares, "They're in!" and moves his models anyway.
1b) Later in the game, you forget to move a unit during the movement phase. You're halfway through shooting when you realize, so you ask your opponent if you can go ahead and make the move. He says, "I'm sorry man, the phase is over."
1c) He makes the move, rolls well, and wipes out your unit in a lucky assault. He goes on to win the game. You later hear him tell a friend, "Yea, that game I rolled right over him. He has a lot to learn."
2) You are playing a stranger. He seems okay but he plays pretty loose. His moves appear about an inch too long on practically every unit he touches.
2a) He forgets to move a unit. The phase is over, but he asks if you mind. You allow him to make the move. Later, he insists your unit is not close enough for an assault, though both of you are looking at the same tape measure. He won't give it to you.
(Do I need to keep going?)
2b) Your opponent later complains to a judge that you 'don't measure your movements carefully.'
3) A player allowed you, earlier in the game, to move a unit you'd forgot about. During your turn, later in the game, your opponent realizes he'd made an assault move in the wrong direction.
3a) He asks if he can correct the move. You tell him it's fine. He moves away from an assault you'd planned.
3b) He asks if he can correct the move. You tell him no, you're already in your movement phase. He complains that he let you correct a mistake earlier in the game.
The Point?
It's pretty obvious what I'm driving at; the rules are a framework for us to play a game, and making changes to that framework, even to correct a mistake, has complications and consequences which aren't always obvious.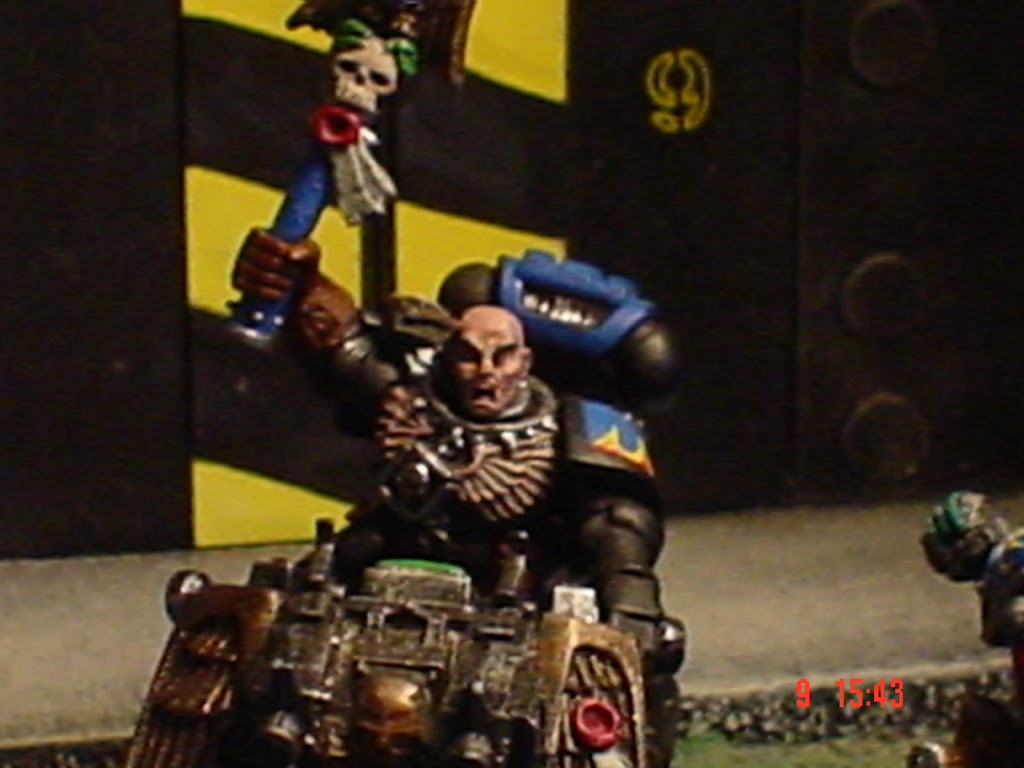 It can lead to bad feeling – more, even, that just sticking to the game and realizing that mistakes happen.
Many of you said your decision would depend on the type of opponent you were playing, and how he'd played earlier…
…so what you're saying is your decision depends on your judgement of that dude's character?
Look, my chickies, I'm not trying to say you're wrong and I'm right – you should know by now I don't really go in for that. What I am trying to say is you should be consistent, regardless of how you play it.
If you're going to make a judgement that your opponent deserves a chance to fix a mistake – maybe because he's been cool or maybe because you don't like winning that way – be prepared to accept it, regardless of what happens. Don't have an expectation that it's reciprocal or that he owes you that kind of treatment in turn.
I'd also like to point out that having a different view on an issue like this doesn't means only one thing: that you have a different view on an issue like this! Read the comment's section again – there are plenty of folks who feel both ways; just be aware of that going in.
For me, I've learned through bitter experience avoiding resentment by trying to resolve mistakes after the fact usually just leads to more opportunities for resentment. My working assumption is my opponent is an adult and won't hold a misplaced grudge if they make a mistake – because despite everything, they do happen. They're a part of the game.
And I'm consistent. I won't ask for nor will I accept the opportunity to fix my mistakes! When it happens – and it does – I don't blame the dude I'm playing: I realize it's on me and move on.
I think that's fair!
As always, we've solved nothing! You probably feel the same way now as you did when you started, but it's all to the good. Maybe we understand one another a bit better. As far as the discussion, what do you think about the scenarios I outlined? You can refer to them by number. Did they happen? Did I make them up?
What do you think? Thoughts? Comments? Hugs and gropings?