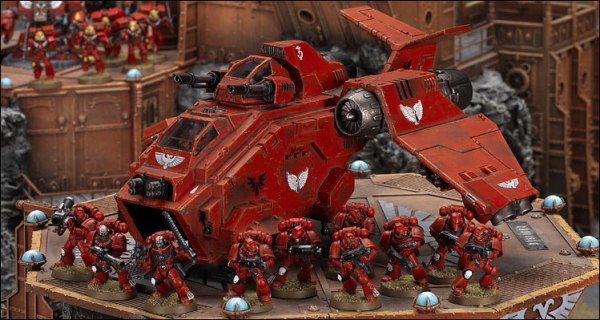 The new Stormraven kit is not exactly turning heads like GW may have expected but I like it. I am glad I didn't convert my own. I am looking forward to the new models and because of that I built a list that uses three of them.
Stormravens can be a vital part of the Blood Angel force. If you go first you have the opportunity to turbo your gun ships directly down the throat of your opponent. This is what the Blood Angels are all about.
Without more delay here is the list.
HQ:
The Sanguinor
Librarian
Sanguine Sword
Unleash Rage
Jump Pack
Elite:
Sanguinary Priest x 2
1 w/ melta bombs
Jump Packs
Troops:
Death Company
Add Jump Packs
Lemartes
Death Company w/ Power Fist x 2
Death Company x 2
Assault Squad x 5
MG x 1
Power Fist
Assault Squad x 5
MG x 1
Power Fist
Assault Squad x 10
MG x 2
Power Fist
Heavy Support
Stormraven
Stormraven
Stormraven
Tactics and Notes
For starters I am worried about the low model count. I makes me a little nervous when I have less than 50 figures on the table. The raw close combat potential of the list helps compensate for that.
The squad sizes are set up to be able to transport the Librarian and the Priests inside the Stormravens hoping to win the roll to go first.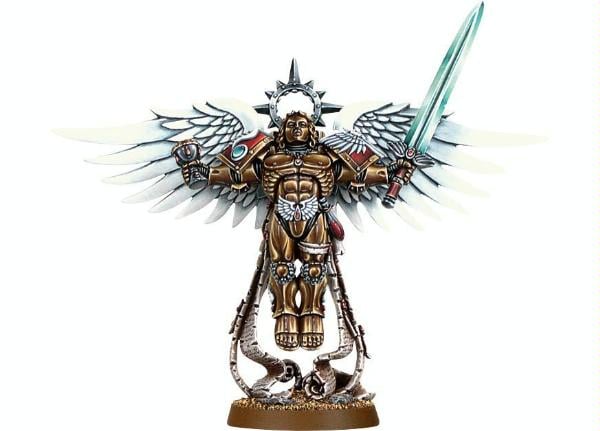 I included the Sanguinor because he is such a huge force multiplier. There have been many articles about his usefulness and none of them are wrong. He ideally will fly near the death company and the large assault squad for the extra attack bubble and to help them out in close combat.
The ravens have some shooting power. If you are lucky enough to have them live after they have delivered the assault units then they are likely to pester your opponent for the rest of the game. This fact might justify arming them with hurricane bolters. I'm not sold on this but I have seen them used to good effect.
The Priests are obligatory. With this few of troops on the table every save is going to count. You have the option of leaving them in the Ravens if they survive. The naked priests themselves are not going to add that much to close combat and it might better serve you to use the extended profile of the vehicle to jack up the range on their aura.
Feel No Pain on the Sanguinor is undoubtedly frustrating to your opponent. If you're rolling average he is going to be around a LONG time and draw fire or heavy hitting close combat units away from your smaller squads.
With only three scoring units totaling 20 models you are basically going to be playing to wipe out your opponent. It is going to require serious target priority choosing. You are going to do things like hit the Space Wolf thunder wolves while you're still at full strength instead of trying to deal with them after you've lost a couple of your power pieces.
I included the Death Company because I look for reason to realistically include Lemartes. Death Company with jump packs is a ton of points. I don't see any reason to take jump packs on them if you don't include Lemartes. When he takes his first wound he is basically a junior Mephiston. He will get a lot of close combat work done for you on the table top. His new figure is really nice too. It almost makes up for the hideous figure he had before.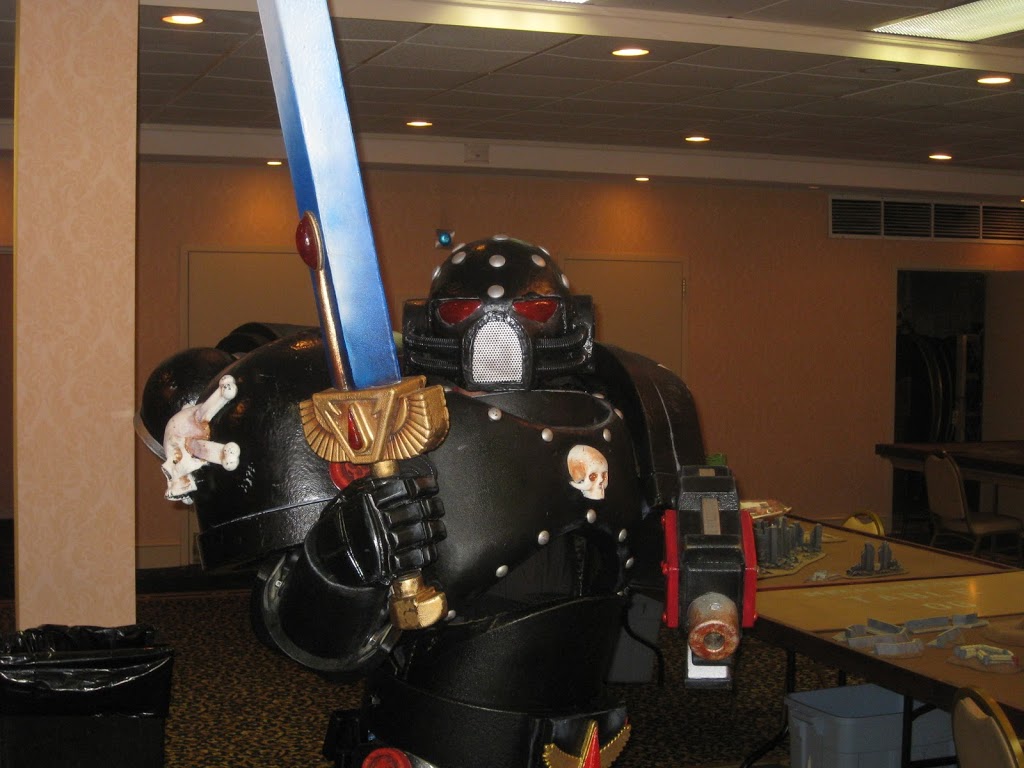 I feel no pain!!
This list will suffer from poor rolling as there is no forgiveness in a low model count army. You live by the sword and die by the sword. If you are not in their face and locked in close combat by round two it will be a grueling game for you. I like to refer to those kinds of games as 'learning experiences.'
List Alternatives
Alternatives to including the Death Company would be a Terminator Assault Squad or another big unit for Assault Marines. Both of those options will give you a few more points to play with and might open up enough points for the Hurricane Bolters on the Stormravens.
I wish there were points to take a few dreadnoughts in the list. Let me rephrase, I wish dreadnoughts were more worth their points to take in this list. The Stormravens allows you to transport a dreadnought that can assault on the turn it deploys. It sounds good but the cost is just way too high. Maybe it is another alternative to the Death Company to maybe include a couple of dreads so for that point we will give them an honorable mention.
What do you guys think of the new Stormraven now that the pictures have been around for a while? Is it worth building a list around?