40k Hobby- Dark Eldar Scourge Conversion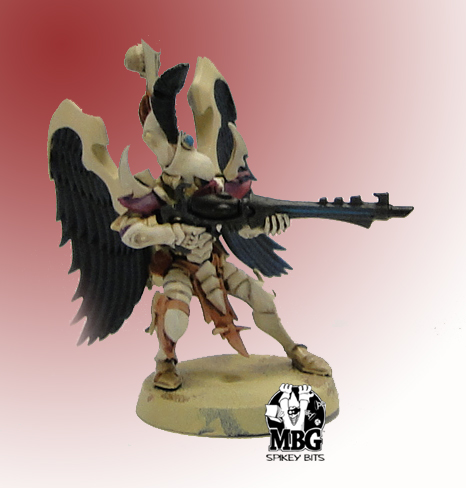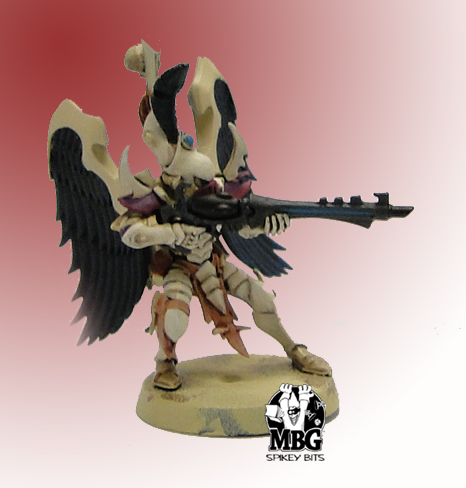 I'm back again to share a fresh Dark Eldar conversion idea.  This is a WIP Dark Eldar Scourge conversion by Mike DeBolt.
Mike has been hard at work lately converting up some Scourges. I wanted to get a pic of the models before he painted them, but he didn't want to giveaway all the work he did.  Sorry Mike you can't stop the signal baby, cause I know my bits!
To make this bad boy he used a standard Dark Eldar Warrior model, added some Blood Angels Sanguinary Guard Wings, a Phantasm Launcher, and finished it off with a Swooping Hawk head.  All this for the low price of $90 retail for the squad!  I probably shouldn't talk- I think my Stormraven conversion was well over $200 retail.  But the results speak for themselves, this Scourge figure is a beaut!
I'll try to have some squad pics for you all soon- since the conversion pic is out of the bag! For now however, check out the close-ups below!
More Dark Eldar Conversion to Come!