This Week in 40K Podcasting – 3/4 – 3/10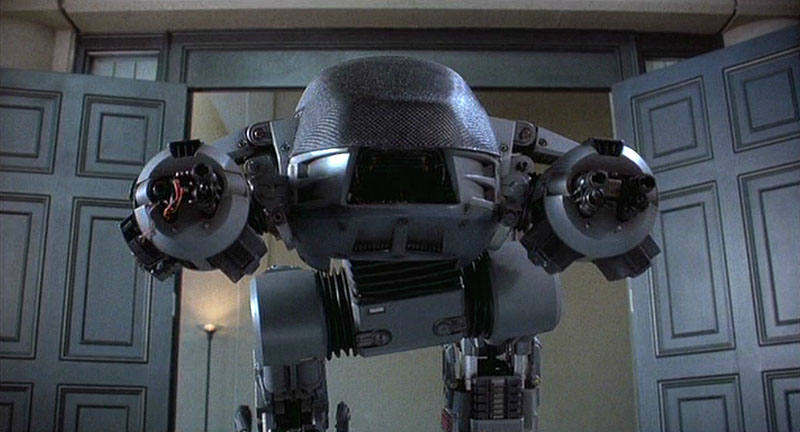 Welcome to another "This Week in 40K Podcasting,"
Here is this week's top 5!

The Independent Characters – Episode 24 ***Explicit Warning***
Highlights: This week the boys are joined by Steve and Zack, and they open up with a jam packed what they did in the hobby and gaming section. They also give their review of the ThunderCon event that they had recently attended. Next, they introduce Steve and go on to finish up their IG Psyker conversation. They then move on to the main segment of the show, a review of Hero-hammer, or named character in your lists or lists that are built around that character. They name some favorites and talk about how to incorporate them into your army.
Opinion: This was an outstanding podcast! The Hero-hammer section included fluff, table top applications, and tactics on using and fighting those monster ICs! I highly recommend this one to everyone other there! Great work guys!
The Overlords – Episode 38 ***Explicit Warning***
Highlights: This week, the crew is international! The boys open up with some news and what they have been up to this week. They move on to a new segment, "Spru-Peter", and it is all about painting, converting and scratch building models. They move on to talk about John and Steve's experiences with their new armies, with some really detailed evaluations of each army. They close out with Dagmir's Tavern where they continue to talk about "How to be a better gamer", and this week they add story to your game.
Opinion: This was another good show from the Overlords! I really enjoyed the painting section and it gave me quite a few new ideas for my Space Marines. They guys evaluation of their new armies was good too, and I am really liking Dagmir's Tavern. It has me all geared up to write a campaign. Overall, good work fellas!
Interesting Tactics – Episode 7 ***Explicit Warning***
Highlights: This was my first listen to of this podcast and I have to say, I liked what I heard. They opened up with a discussion of what they'd like to see in a new Chaos Space Marines Codex and some fluff versus table top discussion about Space Marine Primarchs. Next, the guys give a detailed run down on Tyranid Troop Choices. They close out the show with what they have been doing in the hobby.
Opinion: Overall, despite some audio issues, I am pretty impressed with this podcast and I am happy I found it. I think that they need to brush up on their rules some though, and if they are going to give a run down of Tyranid units, they might want to read the rules from them first. Maybe look online and see how other people are using them. But, overall, this was a good one and I'd recommend you check them out.
The 11th Company – Episode 59
Please note, their website has changed!
Highlights: This week, the guys open up the show with "This Week in Gaming", a review of the tournament they had just played in. There is a good discussion about slow play and playing out that last turn and about not being 'That Guy". Pat interviews both Ben Mohlie and Nathan Fluger from this year's ETC Team USA. Pat also interviewed Adam from Interesting Tactics (a 40K Podcast I have not heard of until now). Lastly, Dave checks in from 40UK with Josh Roberts, the top ranked UK player!
Opinion: Overall, you need to take this podcast with a grain of salt, the content is outstanding, but because the first half of the show was recorded on the road, which I understand, it is not the best. Pat sounds quite distant throughout most of the first segment. So overall, this was not their best sounding podcast, but still worth a listening to.
Subscribe to our newsletter!
Get Tabletop, RPG & Pop Culture news delivered directly to your inbox.
Jaded Gamercast – Episode 19 ***Explicit Warning***
Highlights: This was my first listen to this podcast, and they open up talking a little about their previous experience working for Games Workshop. They also get into a great discussion about the current Necron Army and things they would like to see in the next edition of the codex. They then move back to working for Games Workshop, converting Ork Looted Wagons, and Comp in tournaments.
Opinion: Ok, so I have a mixed review here. First, there were some real high points to this show, the Necron run down and advice on the Looted Wagon was very valuable. Even the guys sharing their GW experience and their feelings on comp were pretty interesting as well. However, the show also has some low points as well. First, they use really harsh language throughout their podcast (I can not count the number of F-Bombs that were dropped) and the guys drink while podcasting and it shows as towards the end as the show gets sloppy. Overall I would say I liked the podcast but the language really made it hard to listen to and drunk content makes for a sloppy podcast. This episode I liked, but the language really is a bit much. We will see how they do.
Honorable Mentions – All great podcasts that just missed this cut this week, but you should still check them out:
The Gamers Lounge – Episode 28 ***Explicit Warning*** All Non-40K Talk here
The Heroic 28s – Episode 5 ***Explicit Warning*** Glad to see these guys are back!
For those of you who do not know me or how I rate 40K podcasts, I will direct you here to my blog with a detailed explanation:
http://eviled209.blogspot.com/2010/07/to-be-judgedthis-week-in-40k-podcasting.html
So, that is it for This Week in 40K podcasting, thanks for reading. Got a podcast all about 40K, or mostly 40K that I am not listening to? Let me know, [email protected] and I'll be happy to add you to my listening schedule! Disagree with my review? Post comments for that too!