This Week in 40K Podcasting – 4/1 – 4/7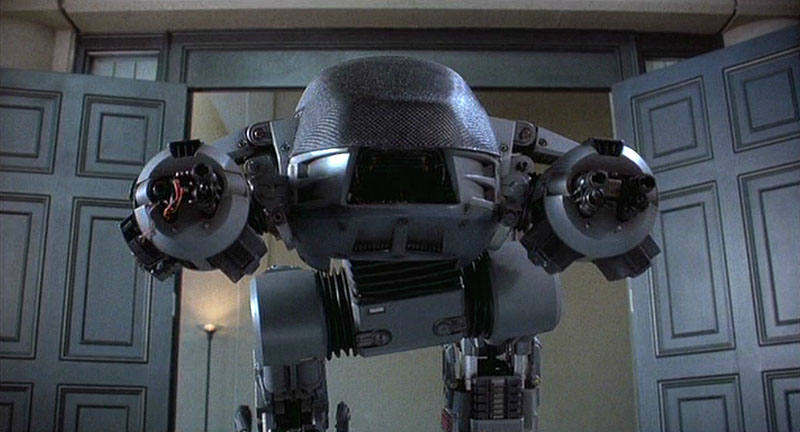 Welcome to another "This Week in 40K Podcasting," Here is this week's top 5!

The Eternal Warriors – Episode 15 ***Explicit Warning***
Highlights: This week the gang is all here and recording live from Adepticon 2011. They open up talking about their prep work for Adepticon this year and Rich talks about some of the books he has been reading. They then go into their review of Adepticon 2011, some of the things that they have seen, the people that they have met and all of the fun they had. Dave and Dan then go into some of the games that they played in the 40K Grand Tournament. Next up was an outstanding interview with Dan Abnett!
Opinion: This was a great podcast from beginning to end. I really liked hearing their Adepticon coverage as I was not able to attend this year. But the real shining gem of this podcast was the Dan Abnett interview. He is simply an amazing person to hear from and every time he speaks he give a sneak peak of the Black Library authors. This was a great interview and I really enjoyed it!
Highlights: This week the guys open up with some news on the Sisters of Battle rumors and new Black Library and Forgeworld releases. They move on to talk about what they have been doing this week and the games that they have played. Next up, Ciaran gives his review of a recent tournament he played in, The Bristol Vanguard Tournament. Up next, Steve has a round table discussion with the rest of the crew about the new Grey Knights Codex. Last up in Dagmire's Tavern they finish their talk with Dan from the Eternal Warriors and talk about Campaign Resources.
Opinion: Overall, this was another outstanding podcast from the Overlords. This was one of the first truly good looks at the Grey Knights Codex I have had and I loved hearing their point of view on it. Not to mention the campaign talk has me wanting to start my own. Great work guys!
Highlights: This is another monster 4-Hour episode so be prepared! The gang opens up with "This Week in Gaming" and has a lot of fun with it this week. Next up, Pat interviewed Big Jim from Deepstrike Radio. Dave from 40UK checks in and gives their final review of day 2 of the UK GT. Pat talks to Mike Brandt from the Nova Open, Mike the Painting Apothecary, and Darrell from KR Multicase. Next up the guys give Part One of their Codex Countdown of Big Jim's Soul Reapers Codex, 11th Company style. Next up in the CIC the guys give a tactical breakdown of the Whirlwind Tank. After that, Ciaran stops by to talk Rough Riders with Pat. Next up was Adventures in the RAW with Flugger and Neil and this week they talked about Tank Shocking. They close out the show with a non-typical Space Wolves list.
Opinion: Overall, this was yet again another great podcast from the 11th Company. I am really liking the coverage from the UK GT and this week's Adventures in the RAW was something that I myself have had discussions about around the game table. Great work gang!
Imperial Vox Cast – Episode 48 ***Explicit Warning***
Highlights: This week Bill, Dawson and Tor are talking about Inspiration. They open up with some non-40K fun first and then move on to what they have been doing this week. Next up the guys discuss where they draw their inspirations from in 40K. Where they were inspired to play and where they get ideas from that translate into 40K.
Opinion: I really liked this podcast; they talked about movies and other real world inspiration that they have based their armies on. They also talked some about what brought them to 40K in the first place. This was just fun to listen to. Good work gang!
Subscribe to our newsletter!
Get Tabletop, RPG & Pop Culture news delivered directly to your inbox.
Deepstrike Radio – Episode 12 ***Explicit Warning***
Highlights: This week, Big Jim is an officially cast member of Deepstrike Radio, looks like the podcast tour has ended, and I am very happy for him! Jim rules! They open up talking about what thy have been doing lately, and Jim just bought a used car lot. They move on to talk about news and some really cool new releases. In the next segment, the guys talk about the new Grey Knights Codex. First they open up with some coverage of the story of the Grey Knights. Next, they go into a very in-depth review of the army itself on the table. Lastly, the guys build some lists with the new Grey Knight Codex and the hobby trenches.
Opinion: I loved this podcast. First, because it was a complete run down of the new codex, from the fascinating fluff for the Grey Knights all the way to the table top rules and even the hobby end of this new army. This was really a great listen and of course, it has Big Jim! Great work!
Honorable Mentions – All great podcasts that just missed this cut this week, but you should still check them out:
Jaded Gamercast – Episode 23 ***Explicit Warning***
Insteresting Tactics – Episode 9 ***Explicit Warning***
For those of you who do not know me or how I rate 40K podcasts, I will direct you here to my blog with a detailed explanation here.
So, that is it for This Week in 40K podcasting, thanks for reading. Got a podcast all about 40K, or mostly 40K that I am not listening to? Let me know about it, [email protected]
Latest News From BoLS: