Dukes Lounge Recap 5-20-2011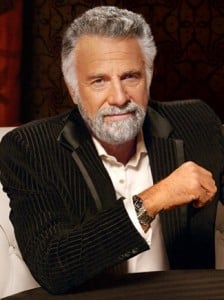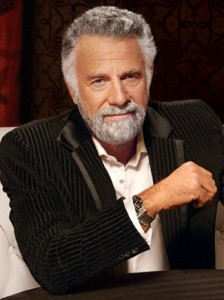 "He wouldn't mind playing with Female Space Marines, if there were any."
Well, well, well… Here we are again internet! There have been a lot of things happening in ye olde Lounge this week. Lets go over them, shall we?
Just the Facts Ma'am:
Obviously this week GW's Material and price changes dominated the forums.
– Denzark talks of a fan based hostile takeover of Games Workshop.
LINK
– Citadel Fine Cast thread hits 30,000 views in 4 days!!!
LINK
– Isotope99 give us good tips on how to paint gold (Damn metallics!)
LINK
– Malton Necromancer gives us a 500 point army building challange.
LINK
The Dirty Details:
– If you pay attention to the GW corporate structure you may be familiar with the CEO of GW, Tom Kirby. Some of you may not know that you can email Tom questions via this link
EMAIL TOM
. There is also an archive where you can read his previous replies. A few of the Loungers didn't think too highly of Toms replies. "
…Kirby comes across so, so, so very poorly in his responses. They all seem so condescending." (Denzark)
To which Malton Necromancer relied that the gamers are nothing more than
"…Animals to be farmed…"
following that great visual he made an interesting analogy which compared gamers to chickens, the only difference being that,
"Without recourse to a higher power, all our options are limited to two: stop playing or keep playing. We have exactly one more option than the chicken. The chicken doesn't get to stop."
At that point Denzark unleashes his dastardly plan: "Step 1- Win lottery, Step 2- Buy controlling share in GW, Step 3- Buy PP, Step 4- Sell PP and LotR to Hasbro, Step 5- Increase Specialist Game support, Step 6- Relax by my pool, looking at my fully Forgeworld-stocked games room whilst chugging down Bollinger-Stolichnya." I personally like #'s 1, 5 and 6…. Especially if you can see the slight wit and humor Denzark puts into his plan.
– Easily being one of our most popular threads ever, the fine cast thread brought in 30,000 views in a little over 72 hours! Mostly people were coming to see the price changes and the new minis that were coming out in "Citadel Finecast.". For those of you who live in a hole, Citadel Finecast is the modeling medium that will be replacing the metal miniatures for Games Workshop.
Not surprisingly this thread brought up some polarizing comments… As do most threads that have even a hint of GW corporate actions. Needless to say, most Loungers were irritated at the price increase in most models despite fine cast being reported as a cheaper alternative to metal… I will say one thing, perhaps we should hold our judgement on the price for quality issue until we see the actual new models… Then we can give the thumbs up or down.
– Painting metallics is always fun…In the paint and modelling area isotope99 gave us a pretty decent recipe for making gold, I have used a very similar approach to making gold myself and have been quite happy with it. The only difference being that I add burnished gold to the highlighiting process and another layer of wash. Go check out this thread and let us know how that gold recipe works for you! (quick tip: when painting metallics use multiple thin layers, it will look odd at first, but it will work well in the end.)
– Lastly, Malton Necromancer gave us a really fun challenge this week. He put up a challenge to build a 500 point army list that had to comply with the following things. 1- not even 1 point over 500pts. 2- must have an "iconic," unit from the codex (carnifex, death co., aspect warrior, etc.) and 3- it must have some visual "wow," factor. 4- must use standard force org.
Admittedly this can be particularly hard for some codices, while others will have an easy time with this. I found it great fun to go through the different armies I have and make lists like this. I found that I am good at making 1850-2000 pt lists, but scaling down to 500 is quite difficult (especially with pure GK!). Nonetheless, head over there and try your hand at making a list that fits those demands.
That is all for this week folks, did you see anything that wasn't here that should have been? What is you favorite post/ thread of the week?
Duke