Hobby: Tools of the Trade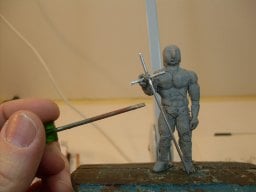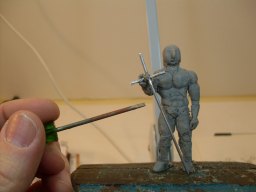 Howdy all. Today I would like to discuss the very basics of fine sculpting tools.

When it comes to sculpting, there are numerous tutorials about this kind of tool; be it dental or not dental, shape or style, or even how to make your own homemade tools for making fur, chain mail, or feathers. However, the one tool that I have never heard anyone mention anywhere is the clay shaper.
Several years ago I got a chance to sit at a convention for 2 days with one the industry greats, Gary Morley, and he gave me some very good advice on the finer points of sculpting. He had a lot of his own made tools, and some dental and store boughts as well, but he said that one of the best tools is a good clay shaper.
So what is a clay shaper? A clay shaper, or any kind of shaper, is basically a fancy eraser on a stick. It's not really and eraser, but it looks like one. They come in a variety of shapes, sizes, and hardness.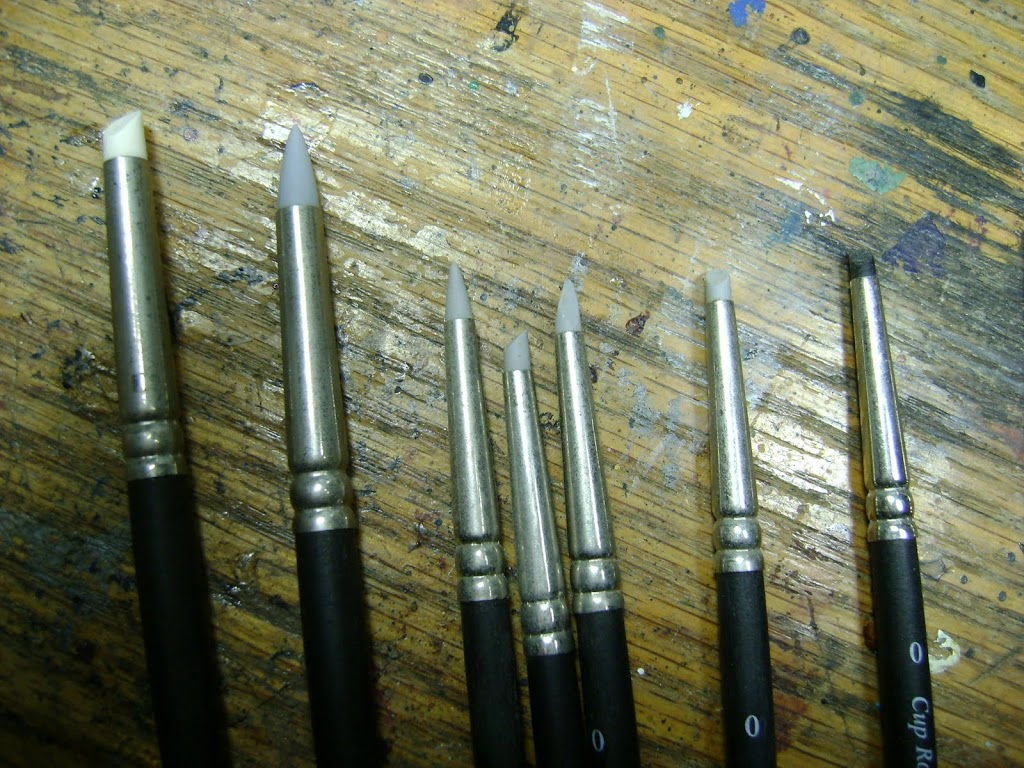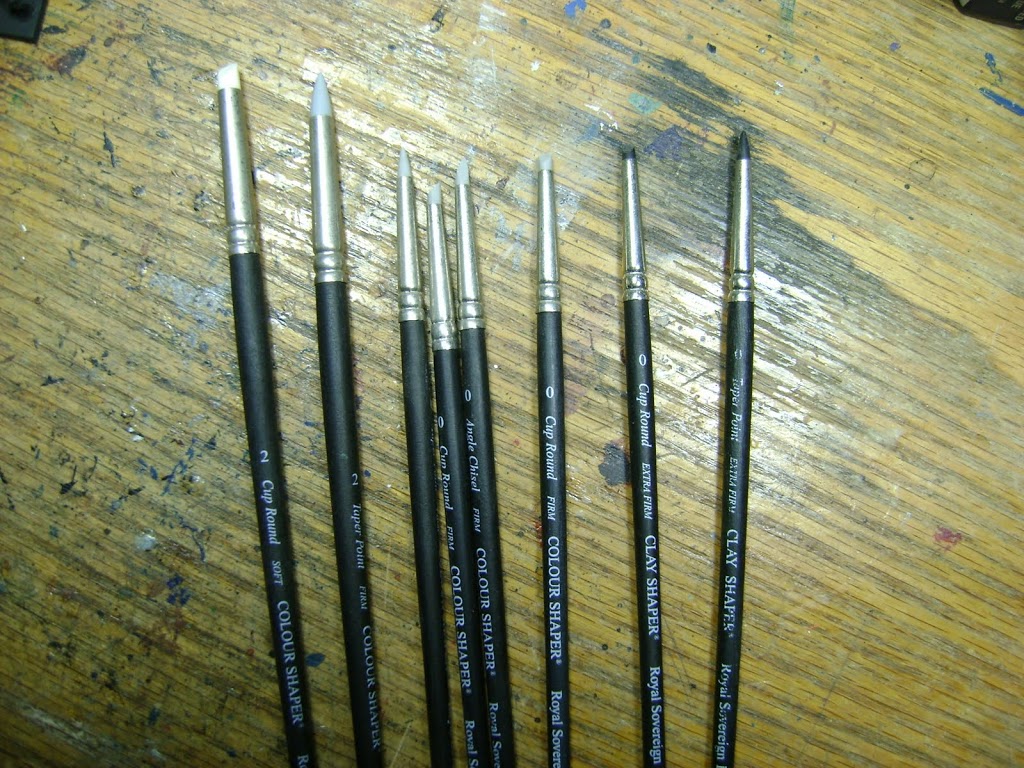 These are used to smooth the surface of your green stuff, or brown or white, and to smooth away the rough edges and marks that metal tools can and do make on our sculpts and conversions.
How do they work, and when do you use them? Typically, I apply my green stuff and rough shape it more or less they way I want, then put it under a hot lamp to help speed the curing process a bit. After 5 to 10 minutes, the green stuff is usually ready for finer detail work. Green stuff needs to cure a little before it becomes workable. After it is initially mixed it tends to be very sticky and very soft. As it cures, it hardens and loses some of its adhesion. I find that right at about 10 minutes it is where I want it most often for the majority of the sculpting work I do; sometimes less and sometimes more. It is honestly a situational decision, but they more you work with it, the better you will be at judging when it is ready.
Clay Shapers are used, in my opinion, when you are ready to refine and detail the figure to its final smooth finish. There are a variety of shapes and hardness to help with each particular application. The soft shapers will be the most gentle on the surface, and the hard will apply the most force, so be careful on the when and where. Be sure to use plenty of water for use with your shapers. The green stuff does like to stick, and I prefer to use water as a lubricant because it is free from the tap and I don't have to wash it off my figure later. I always prefer to handle my figures as little as possible when I do converting them, so I reduce the chance I mess up a nice surface or detail by putting a fingerprint on a surface I just worked on, as an example.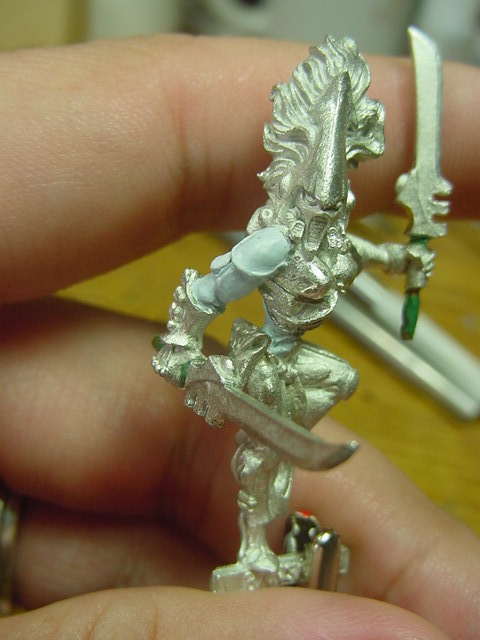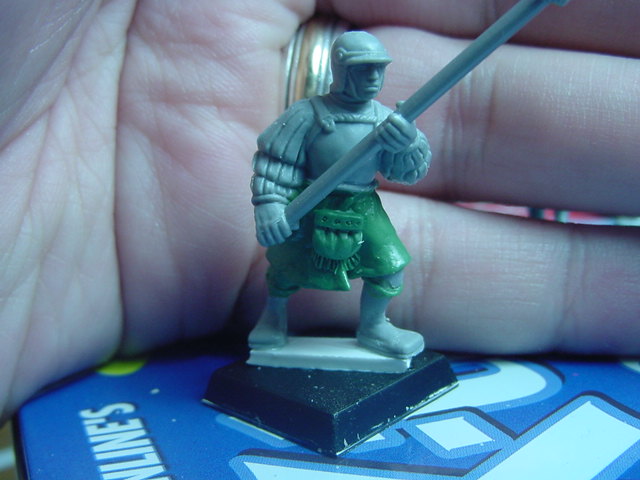 So while this tutorial is very general, I hope that you take away from this article a new tool for your tool box and will help you to improve the look of your conversions and sculpts.
What things to you all find as a challenge or daunting? Drop me a note, I'm more than happy to offer my thoughts on painting minis or models!


http://garness.blogspot.com/