This Week in 40K Podcasting – A Year in Review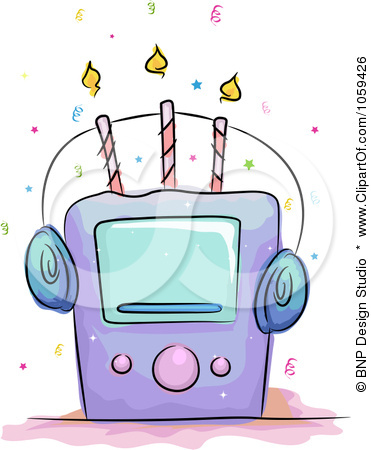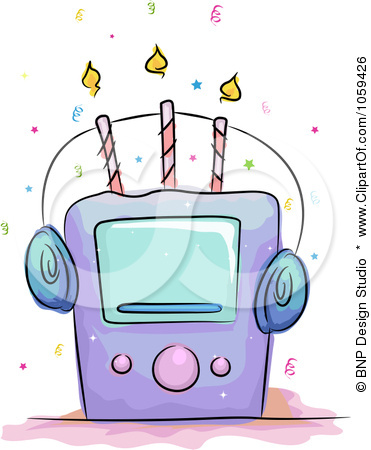 Welcome to "This Week in 40K Podcasting: A Year in Review"

So this week marks the one-year anniversary of "This Week in 40K Podcasting" and instead of my usual review of the week's podcast releases, I thought that it would be nice to mark the occasion by looking back at the year that was in the 40K Podcast community.
Fall of the Primarchs:
This past year saw the sad end of the original three 40K Podcasts. 40K Warcasting, Dice Like Thunder and 40K Radio all came to an end in one way or another this past year. 40K Warcasting encountered some finical issues hosting their show and was not able to keep producing podcasts. They moved over to a UStream show for a while, but this too died. Dice Like Thunder closed up its doors just after its historic 100th episode, and while it is not technically dead as the cast and crew have moved over to The Eternal Warriors, this new podcast now focuses on multiple game systems and is leaning less and less toward 40K. And last and but certainly not least was the massive void that was left when 40K Radio, the first and the original, died in a super nova of ego and controversy. This show was where most other 40K podcasts who are running today got their inspiration from and it is the show that hooked me on 40K podcasts, but sadly it was not meant to last. I firmly believe that the show took a turn for the worse in the previous year when Phil 'left' the show. But to then hear horror stories of Scott and Chippley being fired from the show and the back lash from a marathon show 'N' word slip up helped to implode the once great podcast giant. With no fanfare or warning, Spencer call an end to the largest 40K podcast ever.
Hail to the High Lords of 40K Podcasting:
While this year saw some big names leave the 40K Podcast universe, it also saw some new blood take up the reins of the community. Most are the front runners for the best 40K podcasts available today.
For me, the 11th Company became the podcast I looked to each week for my 40K fix after 40K Radio left us. As I am a more tactically minded player, their tactical look at the game and army building segments keep me addicted to their show. Following them closely are podcasts like The Independent Characters, The Overlords, Imperial Vox Cast, The Eternal Warriors, Worlds End Radio and more recently 40K UK and the Heroic 28s. All are these high quality podcasts that I look forward to listening to each release and I could not imagine my 40K hobby without them! I should also toss in the new newly re-minted name of 40K Radio here. While it is not what the show once was, it is still is a pretty good podcast overall. Maybe debate a name change though guys.
Of course I would be doing you a great dis-service if I did not mention Life After the Cover Save here among some of the best of the podcasts out there. While we have had our differences in the past, in the end I love their show and support it! Heck I bought a T-Shirt! While they are not all 40K, and may not be completely hobby focused, their show by far is the most original, edgy, and outrageous 40K podcast out there! I laugh the hardest with them in my ear buds!
This year also saw a bonding together of most these top-notched podcasts into the Hobby Talk Network. The brain child of former 40K Radio host, and all around awesome guy, Philip "The Pod-father" Johnson, the Hobby Talk Network has included a lot of cross promotion and guest hosting to not only promote the 40K Podcast community, but to help solidify it and help it grow. Phil really has done the community a great service!
The Vast Sea of 40K Podcasts: The Next Generation
Among the most significant events this past year, at least for me, was the flood of podcasts that have shown up this year, almost too many to count. I feel bad as I have reached the point where I have stopped looking for new podcasts as I have too many to listen to now. Some of the next, great podcasts are out there right now, just getting started. Screaming Heretic is my new favorite hotness. I love their show, I love the cast, and overall they really are doing some great things. Plus, it has hot chicks! Other shows like Deepstrike Radio (shout out to my man Big Jim), the Preferred Enemies, Interesting Tactics, and 40K for Old Men have also started to establish themselves as good solid shows that I really have enjoyed.
There is also a large quantity of 'war gaming' podcasts out there that hit on 40K, but also 'other' games as well. The Gamers Lounge and Table Top Hooligans lead the way here, with other podcasts like Jaded Gamercast right behind them. This seems to be the latest trend in the podcast community and while it will not get them reviewed here each week, it does not mean that they are not good podcasts.
In the end, there are just so many podcasts out there, not one person could ever listen to them all. So my advice is to find a few good ones that you like and support them! And pity me in my attempts to listen to them all.
Thanks and Personal Highlights:
Subscribe to our newsletter!
Get Tabletop, RPG & Pop Culture news delivered directly to your inbox.
First, I need to thank each and every podcast I listen to, past and present! All of your hard work has been a joy for me to listen to and review! I can only hope to repay you for all of the great entertainment by getting your name out there. Throughout all of this year I have done my best to keep up a certain level of professionalism and an objective opinion. I have never used this article to get anything from the shows I review, or ever used the article to promote one over any other. When I started this article it was a true honor to get noticed by Ron over at From the Warp. He really gave me my first shot and helped me to mold this article into what it has become. Thank you so much Ron! When that blog went away Larry here at Bell of Lost Souls was kind enough to give me my big shot, so another big thanks to him and everyone here at BoLS as well. I must also mention a thank you here to Nathan from Blood of Kittens. While I ended up here on BoLS, he was the first to step up and ask me if I was interested in moving over to his blog when FTW folded.
Personally, each time I hear a joke about a rating, an honorable mention, or their explicit tag on a podcast, I smile and know who they are talking to/about at the time. I am proud that I have been able to do something in the vast 40K community that is truly different, and I actually contribute something that no one else is doing. I personally think it is funny when I miss a week, due to illness, vacation, or child birth and the community gets in an uproar. And god forbid if I missed their release that week, the emails I receive. I can only hope that like me or hate me, that each of the podcasts I review knows that I am a fan and all I want to do is help promote their shows. And they not take it personally if they are not on the top 5 that week.
The highest honor I could receive happened this year on the 11th Company, as Pat interviewed Matt Weeks from Adepticon. They were talking about the Independent Characters coverage of the Championships and when asked how Matt found the ICs, he said he did not know much about 40K podcasts at the time and he looked to my article on From the Warp as his reference point. I had become reference material, and I was so proud to learn that I was even known at all, let alone by the guy who heads up Adepticon!
I am looking forward to another great year of 40K podcasts. Who knows where we will be this time next year. Will this whole podcast thing start to settle down to maybe 10 total? Will there be 100s of 40K podcasts out there? Will I have some sort of break down as I sleep with 40K podcasts in my ears?
I can tell you that each and every week, I'll be here. Listening and enjoying some of the best 40K entertainment on the web! And screaming from the highest mountain I could find that you should be listening to them too! If you play this game, and see this article post each week and do not listen to a podcast at, you really are missing out.
Thank you all, it has been an honor to share my thought with all of you.
Honorable Mentions – So, since there was no real top 5 this week, I decided to give you all a FULL list of all of the podcasts I am currently listening to, with their most recent episode info, in no particular order. If your podcast is not on this list, let me know and I will add it:
The Eternal Warriors – Episode 24 ***Explicit*** – Sisters, 6th Edition, and Dark Angels
The Independent Characters – Episode 32 ***Explicit*** – Forgeworld Rules and Models in your 40K Game!
40K Radio – Episode 22 ***Explicit*** – Interview with Alessio Cavatore
The 11th Company – Episode 77 Tournament Review and Nova Open Talk
The Overlords – Episode 56 Interview and Fun with Sarah Cawkwell, Black Library author
40K UK – Episode 11 The Great Grey Knight Round Table
Imperial Vox Cast – Episode 54 ***Explicit*** – Assault Troop Based Space Marine Army
The Screaming Heretic – Episode 5 ***Explicit*** Noob 411, Girl on Gaming, and Apocalypse Talk
Life After the Cove Save – Episode 30 ***Explicit*** The Mordheim Episode
The Preferred Enemies – Episode 7 List Building (And Bonus Episode 3: WarGamesCon)
Worlds End Radio – Episode 60 Warmachine Wrath Coverage
Gamers Lounge – Episode 34 ***Explicit*** Terraclips (awesome blog review) and Malifaux Talk
40K For Old Men – Episode 16 Warpath Beta Review
Deepstrike Radio – Episode 17 ***Explicit*** Renegade of the Imperium
Interesting Tactics – Episode 15 ***Explicit*** 6th Ed, Jump Infantry Tactics and more!
Jaded Gamercast – Episode 37 ***Explicit*** Building an army on a budget, and the 40K Movement phase
Tyrants Due – Episode 7 ***Explicit*** Tau Tactics and Local Meta Talk
El Pee and the Man – Episode 21 ***Explicit*** More Origins 2011 Talk
Failhammer – Episode 14 ***Explicit*** Finecast and Warmachine Wrath
Freebootz Radio – Episode 13 ***Explicit*** Hockey Hyper's Call in show
Initiative One – Episode 4 Gamer Burnout and Starting Tyranids
So, that is it for This Week in 40K podcasting, thanks for reading. Got a podcast all about 40K, or mostly 40K that I am not listening to? Let me know about it, [email protected] and I'll be happy to add you to my listening schedule! Disagree with my review? Post comments for that too!