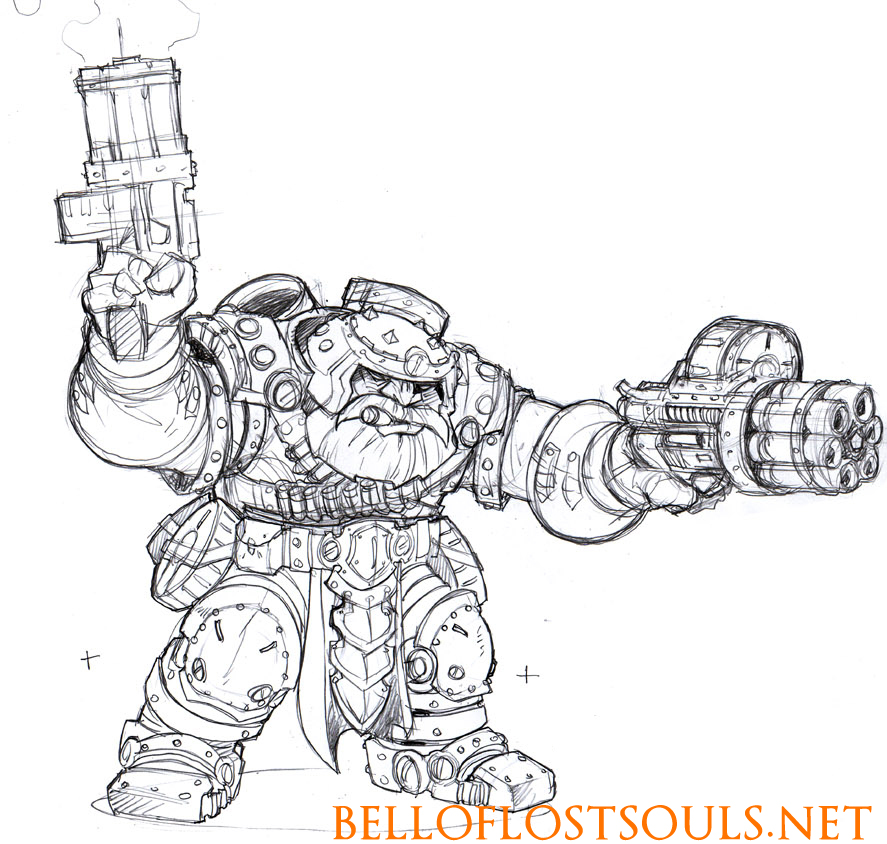 So, everyone's been waiting to take a look at the minis from the upcoming Sci-fi miniatures game from Manticgames. Lets take a look at a Forgefather Hero miniature…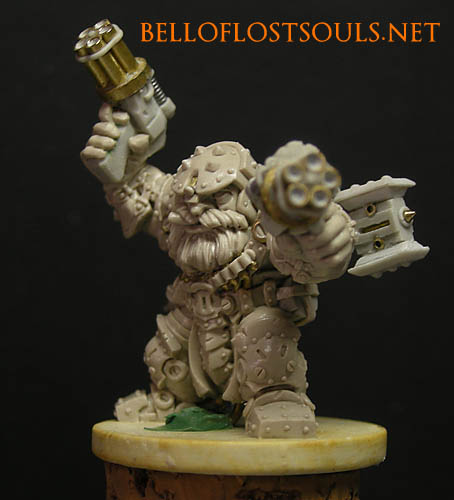 On first glance, nice attention to detail, and I really, really like the guns. They've done a good job of putting that concept sketch into three dimensions, and I really like the pose of the figure. There are a lot of tiny details here and there that give it a subtle sci-fi look without being overt.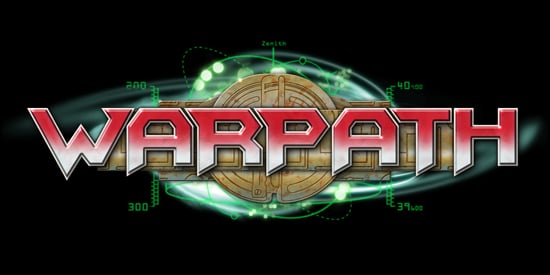 You can find out even more about Warpath on BoLS here, and on the Mantic site here. They have a newsletter you can sign up for also. You can check out the upcoming Warpath release schedule here.
~So what's your take on these? Compare and contrasts are always welcome. Expect more soon…