Goatboy Model Review – Mantic's Forge Fathers!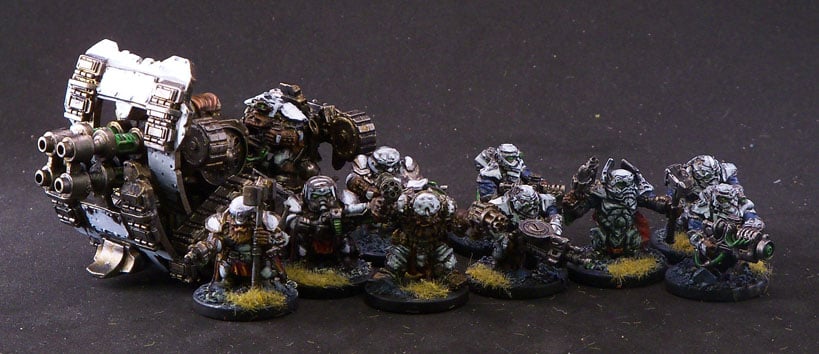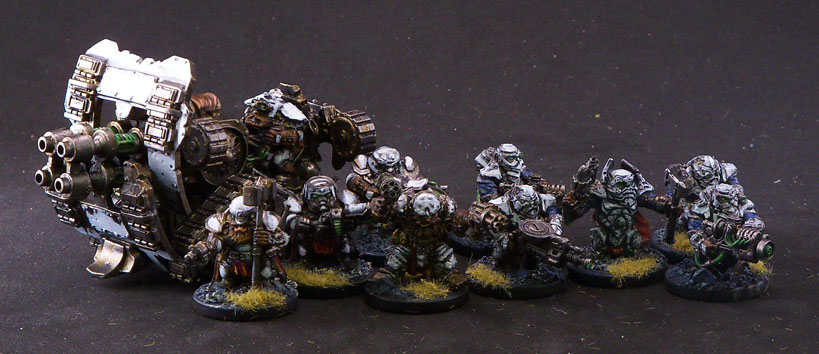 I got lucky enough to get ahold of some of Mantic's new Forge Father models for the just released WARPATH. Let's give them a close look!

I went with a different scheme then what you normally see to give an idea of ceramic armor plates with a dark metal underneath. So with that in mind – lets go into the review. I am going to split it apart into each separate kit. As usual I will be looking at the model from a Value, Look/Form, and Paintability.
Let's start with the normal trooper models. – The Steel Warriors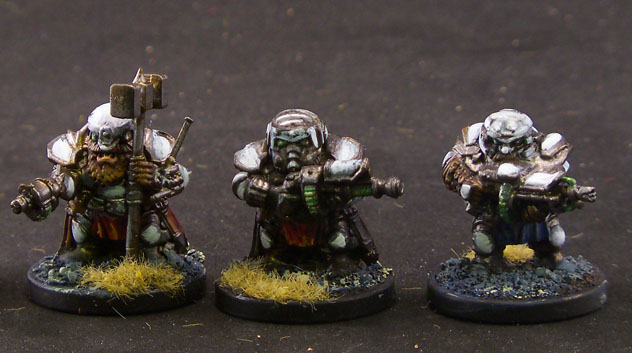 Value – 7 out of 10
You get a lot of guys in the initial box so overall it is nice to have a cheap troop option. I wish there was more to the box other then a few other hands and some hammer options. The legs to bodies are attached so there is not a whole lot of variation in the overall design so it makes it hard to look at from a convertor's standpoint. Still these are the basic jerks and you get a lot of them for very little scratch.
Look/Form – 6 out of 10
They look like Space Dwarves to me so I am good with the overall look. I would think they would have less armored beard options on there as that gets a little old to see all over the army. I know it gives a very gothic look to it, but I would think the armor would have less – well obvious space dwarf look.
Paintability – 7 out of 10
These guys have lots of grooves and other small designs in them that help with the paint scheme. Each bit is very separate from the other so it is easy to pick out and create a neat paint scheme. I do think we could have more options when building the model to allow for some neat designs. I would always want more cables, power supplies, and other bits and pieces.
Next up we have the Stormrage Veterans.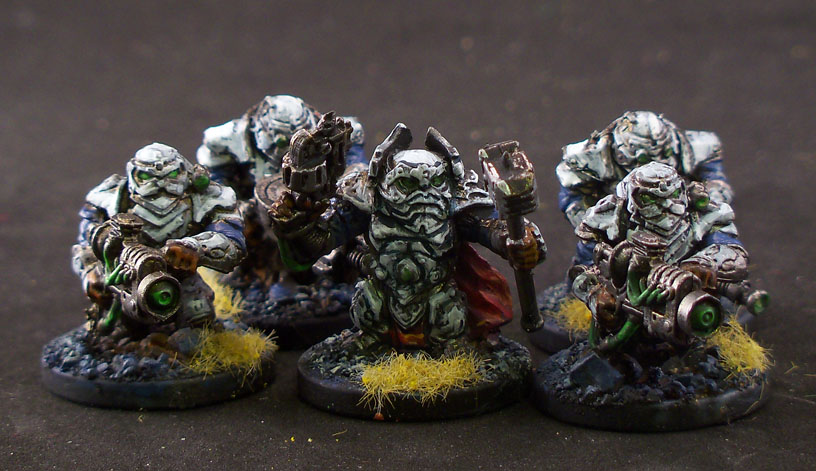 Subscribe to our newsletter!
Get Tabletop, RPG & Pop Culture news delivered directly to your inbox.
Value – 6 out of 10
These guys are a resin option so they are not on a sprue. This means less options overall in the kit as well as a common build out for every kit. I am not sure on the value of the unit so if you have to buy a bunch it might get old after awhile to have the same model over and over.
Look/Form – 7 out of 10
I like these guys look better then the regular troopers as they have a much more elegant design. The guns are different which is always a nice thing in a new model. The leader model is pretty dang cool and I feel that guy will most likely get moved over as a leader for the regular troopers.
Paintability – 6 out of 10
These guys are neat but really with limited posing you will get tired of painting the same things over and over again. Also with the guns staying in front of the model you lose a lot of chest detail that looks pretty cool. Still they have lots of grooves which makes for a fairly fun model to paint.
Next up we have the first "Vehicle" for the Forge Fathers – The Jotunn Heavy Hailstorm Cannon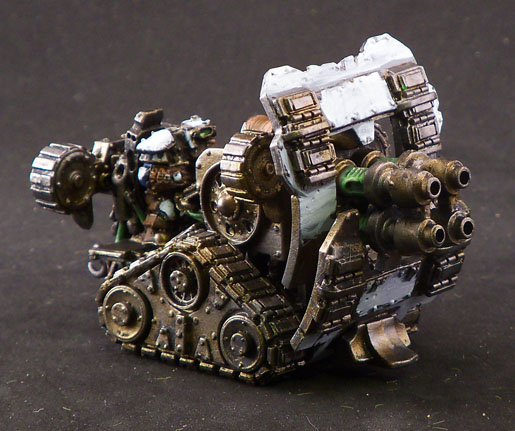 Value – 7 out of 10
These models are pretty neat with lots of little things that can go onto other models. It is cool to have an option for tracks and other gun bits. In fact I see this model going in that direction for a lot of people especially with some of the buy 3 in one go option.
Look/Form – 7 out of 10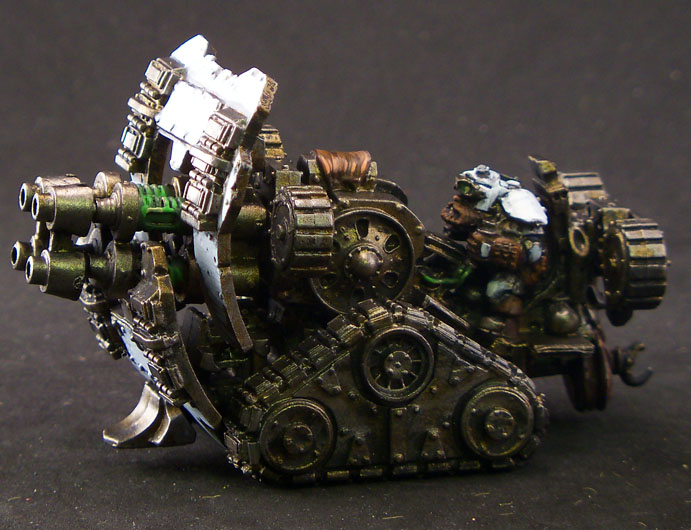 I like the overall look of the model is neat. I can see this becoming another option for common barrage weapons in other game systems for modelers who want variation. The Dwarf is separate so you can easily add another driver to it to create a new model or option.
Paintability – 7 out of 10
I wish some of the options were a bit separate to allow for a more interesting paint options. This most likely has to do with it being a resin kit that isn't on a sprue. Still the model is easy to paint with lots of neat textures and options on the kit to allow for a neat model to paint up.
So there you have it – the basics of the Mantic line of new Forge Fathers. They were fun to paint and look for a full army done in the future for some cool battle reports.