Warmachine News: Now That's a Wrench!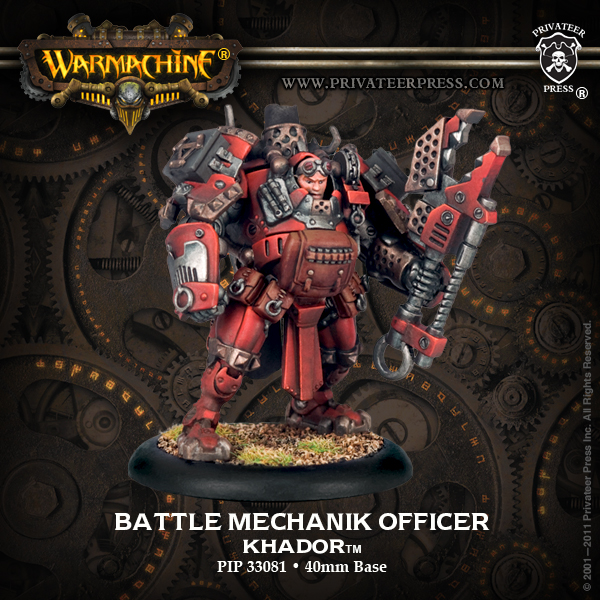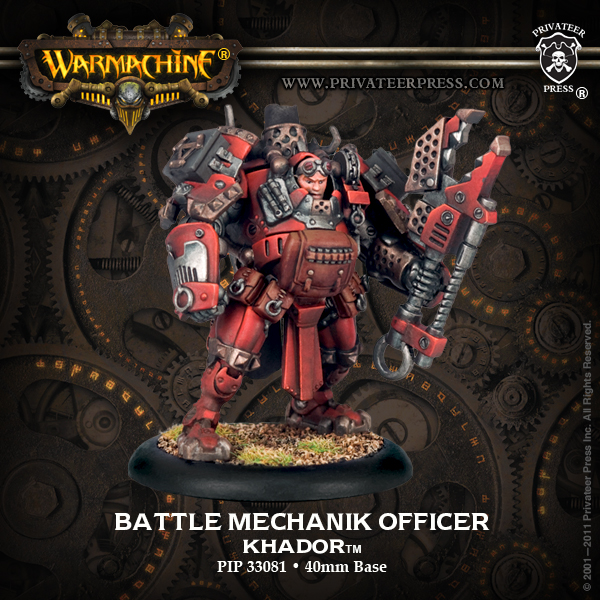 Ohh, that didn't take long. Behold every Man-O-War's new BFF…
The Battle Mechanik Officer was the Khador new unit in Wrath that got everyone talking.
~That is a fantastic mini, full of character and more tools than you can imagine. Also, nice wrench – think he's compensating for something?