40K Review: Audio Drama: Thorn and Talon by Dan Abnett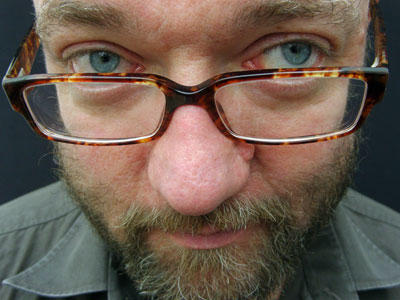 Frost here yet again to tell you about the latest audio drama from Black Library: Thorn and Talon.
Dan Abnett has crafted a trio of stories, two of which are centered around Inquisitor Eisenhorn, one of the Imperium's most tenacious guardians, within whom there is still a spark of humanity despite the brutal universe which sets its will against him at every turn, and a third focused on Inquisitor Ravenor, Eisenhorn's extremely talented former pupil, and a force to be reckoned with despite his confinement to a life-support system, from which he uses his psychic might to shield the Imperium like a grim reflection of the very Emperor of Man himself.
The first story, Master Imus's Transgression, is set on a rather unremarkable Imperial world, where a man known as Master Imus, a meager clerk who has stumbled upon a terrible secret – one so horrible that the Inquisition will doubtless regard even its very knowledge to be heresy. As he describes his transgression to Eisenhorn, will he redeem himself with his dutiful act of confession, or will he burn in the fire that consumes both guilty and innocent in the name of eradicating dark knowledge?
The second story, Regia Occulta, tells of a younger, brasher Eisenhorn. While temporarily stranded on a remote Imperial world, he finds himself agreeing to help investigate a series of murders. At first glance the killings seem like mere serial murder, something tragic, yet altogether mundane. Eisenhorn and his compatriots will be ill-prepared, however, for what they discover.
The final tale, Thorn Wishes Talon, puts Ravenor and his team deep into the heat of combat against a fanatical cult of divination. As he struggles against heretics who tug at the very strands of destiny, he receives unexpected aid from an old friend, one who also has the power to perceive the machinations of fate.
Of all three stories, I liked the first the best. The tension, mystery and subtlety of it were very appealing. The second was also very enjoyable, a sort of sci-fi detective story much like the first. The third was my least favorite, though it was still very good, being far more action-oriented than the previous two.
The voice acting is excellent, on par with the top-notch performance that Heavy Entertainment consistently delivers in the audio dramas they produce for Black Library. If anything bad at all could be said about the production aspect, it would be that the sound effects, in my opinion, were fairly stock material and not as immersive as they could have been, but in all were not distracting and did not detract from the story in any way.
In all, if you like Black Library audio dramas this is a worthy addition and one of my favorites so far. It adds a great deal of depth to a world that can sometimes be difficult to imagine beyond the massive battles that take place between the titanic forces of the Imperium and the manifold terrors that seek to undo mankind.
And that's it! Please comment and let us know what you think about Black Library's series of audio dramas so far. What has been your favorite? What did you find lacking? Give us your two cents!