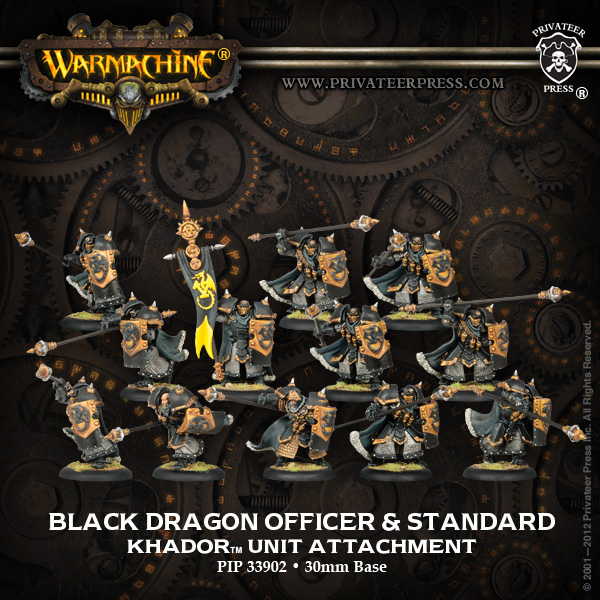 A new Khadorn unit makes a debut this week from Privateer Press in a most unusual fashion…
So by now you've checked out the cool new Black Dragon Officer and Standard UA. The interesting thing is that this new unit is being offered exclusively through the Privateer Online Store right here for the time being.
Hmm, testing the waters for something bigger perhaps?