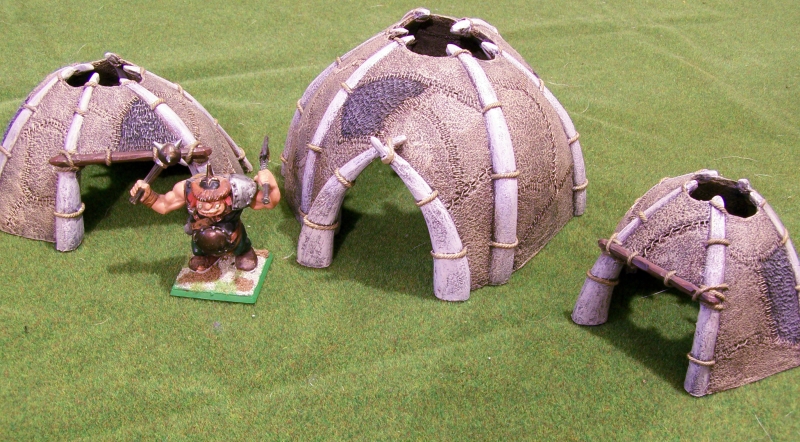 GF9 has yet again hit another homerun. What we see here is the Chieftain Hut set and the Bestial Huts set. Each set sells for $25 which I think is a great price point for terrain. These huts are made from sturdy resin and come fully painted. What really made me happy was that both the interior and the exterior are painted, when they could have gotten away with painting the outside. It is a small detail that really sets these pieces out.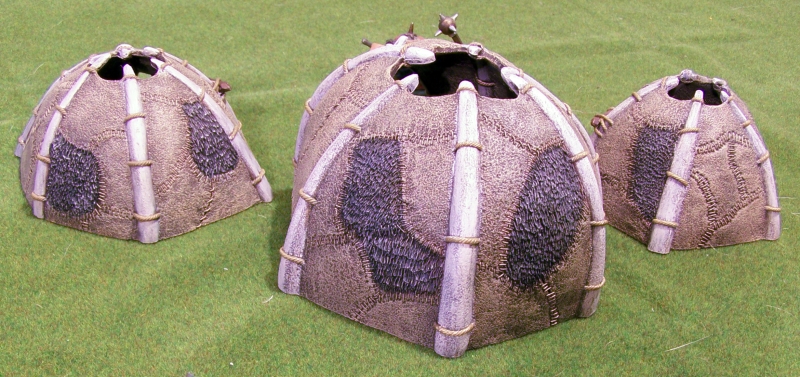 These huts are generic enough that they can see use in almost any fantasy wargame. Their use in WFB is fairly obvious. Ogres, Orcs, Chaos Marauders, and Beastmen would all look like these huts belonged to them. For Hordes Legion and Trollbloods would both look good with than, and they could see use with Skorne. I know I've only touched on a few armies here but these huts would just work well for any feral or uncivilized army. I'm sure that certain Scifi fans may also see a way to get these on their tables.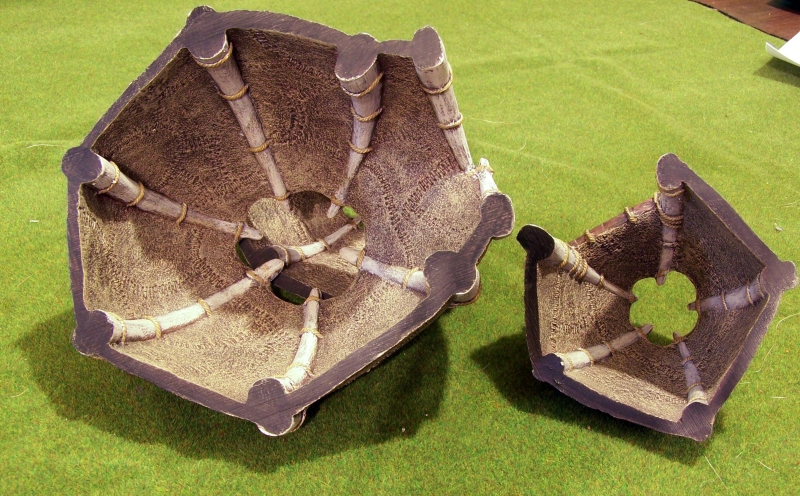 Overall this is a must have especially for gamers, like myself, who play multiple games and multiple systems. This is a high quality product with a lot of value for your gaming table. So if you have some cash burning a hole in your pocket I suggest you let it burn for these huts.
Floor is yours. So how would you use these and could you see them on a Scifi table?